If Jason Momoa's reaction is anything to go by, something big is coming to the DCEU. The Aquaman star recently visited the Warner Bros. offices and posted a video teasing, "You got no idea what's coming!" Could it be the Snyder Cut of Justice League, or something else?
The one thing you've got to give Jason Momoa is that he is just as excited as the fans when it comes to DC news. In the video above, he is seen shouting and screaming with glee after a meeting he has at the Warner offices. Unfortunately, he doesn't mention what the meeting is about but his reaction indicates that it is probably something really fun.
While the video does coincide with the announcement of Aquaman 2 and The Trench, this might be something completely different.
Since the release of Joss Whedon's Justice League in 2017, DC fans have been boycotting for a Zack Snyder version of the film. Could this be it?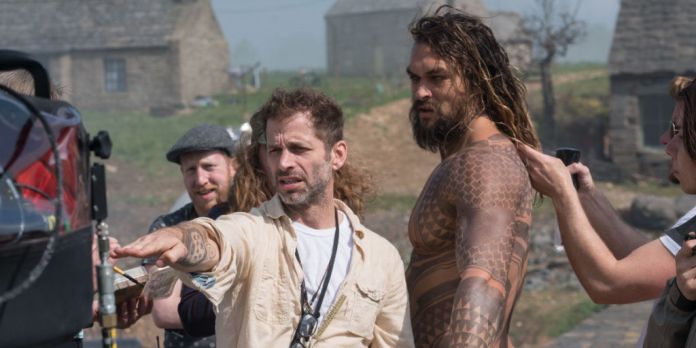 While it's highly unlikely we'll ever see the original cut of the film, Snyder has continued to release new unseen photographs from the set of the film.
The problem is that if Warner were to eventually give into fan's demands, they would sit with two major problems:
1. If the film is superior to Whedon's version, fans and the media would question their decision to replace Snyder as director.
2. If the film isn't superior to Whedon's version, fans and the media would complain about their decision to appoint Snyder as director in the first place.
That said, what else could get Momoa so excited? Justice League 2? A pay increase?