Before he tragically took his own life, American actor and martial artist Jason David Frank, known for his exemplary work in several Power Rangers movies, was working on what turned out to be his final film, Legend of the White Dragon. Since hearing about the movie and his passing, fans have been eagerly awaiting news about when we can expect to see this final tribute to the outstanding actor. A press release was just made by Bascule Productions Ltd, Bat in the Sun Productions and Falling Forward Films, telling us that it might be coming out as soon as September this year and that we can expect to be able to watch the movie in theatres.
RELATED: Will Power Rangers Retire The Green Ranger Following The Recent Tragedy?
Legend of the White Dragon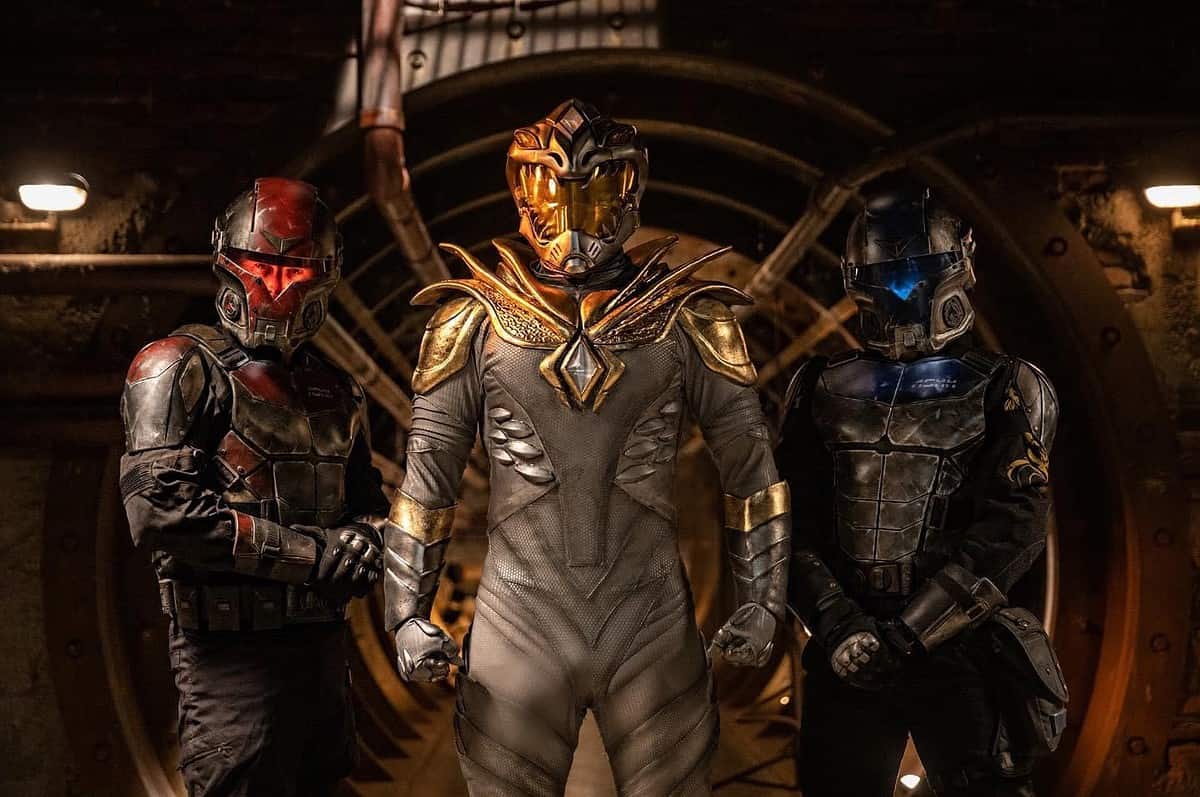 The movie tells the story of a fugitive on the run for three years before he decided to return to the city he fought to protect. Jason David Frank is seen as the White Dragon, who must clear his name for whatever made him a fugitive and save the family he has kept secret before the mysterious Dragon Prime who is portrayed by Aaron Schoenke unleashes his own revenge on the White Dragon.
Starring alongside the late Jason David Frank is Aaron Schoenke, Cerina Vincent, Ciara Hanna, David Ramsey, Jason Faunt, Jenna Rae Frank, Kevin Porter, King Bach, Mark Dacascos, Mayling Ng, Michael Madsen, and Rachel Brooke Smith.
Frank seemed really excited about sharing the project with the world. He was thrilled to have gotten the chance to play a more mature character, completely different from the Tommy Oliver he had created on screen for the last many years. He also hoped that the audiences who had grown up with him could relate to a more mature story.
While talking about his excitement for the film, Frank spoke about how older characters can't really express themselves as a regular teenager can these days. However, many people are dealing with depression, especially as a result of the COVID-19 pandemic and quarantine. He felt that through this movie, he was creating a more realistic character, showing the world that everyone has problems that they are dealing with, like regret and depression.
RELATED: Legend of the White Dragon: The Power Rangers Get A Mature Upgrade
Press Release Regarding Release Date
The companies that have taken over bringing this movie to a reality published a press release mentioning that the film will be in theatres "in conjunction with what would have been Jason David Frank's 50th birthday", meaning that we could expect it sometime around September, however, no mention has been made of a set release date.
After Frank tragically took his own life, the filmmakers made it their mission to honour his legacy by completing his last film and doing so how Frank had envisioned it. The press release mentioned this, as well as praising the emotional impact that Frank had had on fans all around the world.
His friends and fellow actors also spoke about the honour they felt in bringing his last work to life. Filmmaker and co-star Aaron Schoenke said he was proud to have worked with the talented actor and grateful to be a part of bringing his final performance to the world. Producer Sean Schoenke agreed that the team had worked relentlessly to bring the film to life and that the results are a "powerful and moving tribute to his talent and dedication."
RELATED: Celebrating Jason David Frank: His Best Movies & TV Shows
TL;DR
Legend of the White Dragon is the last film that Jason David Frank was working on before his tragic passing.
The movie has been completed in his honour and treated as a tribute to his impactful acting career.
We can expect to see the film in theatres around September this year, coinciding with what would have been Frank's 50th birthday.
Will you be watching Legend of the White Dragon in honour of Jason David Frank?