Sony Pictures has released the Japanese trailer for Morbius, their new superhero movie offering starring Jared Leto as the title character. The film is Sony's adaptation of one of Marvel's most compelling and conflicted anti-heroes – Morbius, the Living Vampire.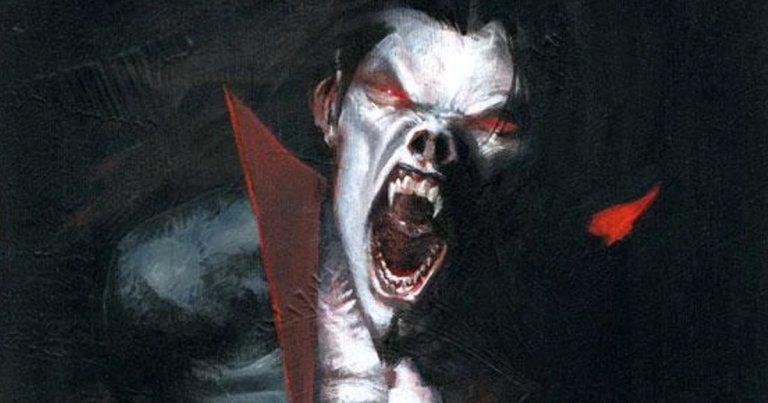 The story follows Michael Morbius, a brilliant doctor who suffers from a rare blood disorder. Dangerously ill and determined to save others suffering from the same fate, Morbius tests a potential cure on himself. But instead of helping it afflicts him with a form of vampirism.
Before the new Morbius movie trailer begins, Jared Leto introduces his character and says that the film is part of an expanding superhero universe at Sony.
https://youtube.com/watch?v=_ceGtjJCKAM
Starring alongside Jared Leto is Matt Smith as Loxias Crown, Adria Arjona as Martine Bancroft, Jared Harris as Morbius' mentor, and Tyrese Gibson as FBI agent Simon Stroud.
Morbius is directed by Daniel Espinosa from a script by the writing teams of Matt Sazama and Burk Sharpless, along with Art Marcum and Matt Holloway. Avi Arad and Matt Tolmach are producing the film with Lucas Foster, while Palak Patel oversees the project for the studio.
The movie is one of several Spider-Man spin-off projects in development at Sony, which includes the upcoming Venom sequel and a secret project directed by Olivia Wilde.
Created by Roy Thomas and Gil Kane, Morbius made his comic book debut in 1971 as Spider-Man's enemy in The Amazing Spider-Man #101. Although he started out as a villain, Morbius went on to become a brooding, gritty and tragically flawed anti-hero in his own series and other titles.
In these stories, he struggles with his pseudo-vampiric persona and his insatiable lust for human blood. They also focus on his efforts to cure his horrific condition, along with his eventual stint as a brutal and nightmarish vigilante.
Morbius is currently scheduled for release on March 19, 2021.
What are your thoughts on the new Morbius movie trailer starring Jared Leto?