Todd McFarlane's long-discussed gritty R-rated Spawn movie reboot is moving forward. There are now rumours that Jamie Foxx, who has been lobbying for the role since 2013, is in early talks to star as the black superhero Al Simmons, aka Spawn. Although it was meant to be a low-budget Blumhouse Production focused on Twitch, the addition of Foxx might see the script change.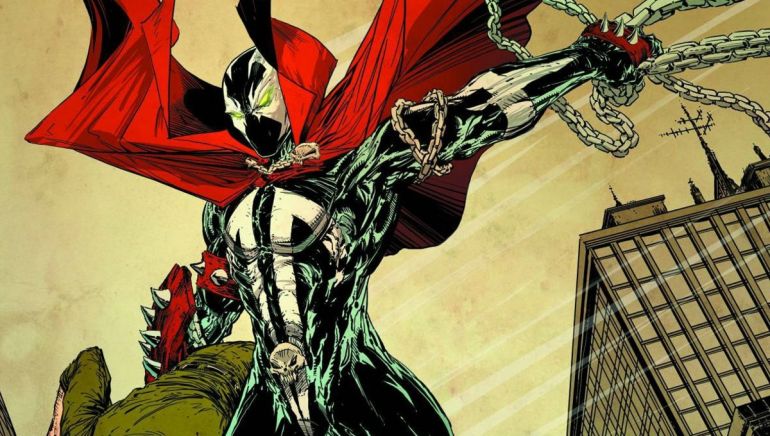 According to That Hashtag Show, Foxx is very interested in the role of Spawn that was previously played by Michael Jai White. The site also goes on to mention that the film is looking at a 2019 release:
"Foxx has yet to sign on for the role and his decision may ultimately be a major factor in how fast this project gets off the ground," the report reveals. Spawn will also shift focus away from Simmons' family. "Should he, or another actor quickly take on the role, however, they'll be sharing the spotlight with another lead."
McFarlane previously mentioned that Simmons won't utter a single word in the entire movie and will spend most of the screen time under the character's signature hooded costume. With Jamie Foxx on to star as Spawn, that's bound to change.