Jaimie Alexander, who has played Lady Sif in the Marvel Cinematic Universe since 2011, feels the character deserves her own TV show with Beta Ray Bill, one of Asgard's closest alien allies.
The Kyle XY actress has been playing the fearsome Asgardian warrior since her debut in Thor in 2011, meaning over a decade. Lady Sif, however, has been part of Marvel comics for much longer, first appearing in the 1964 comic, Journey Into Mystery. Since her first appearance, she has been featured in many comics, cartoon series, video games, and movies to date, both teaming up with the beloved god of thunder and fighting alone.
In the MCU alone, she has appeared in Thor, Thor: The Dark World, Loki, Agents of SHIELD, and she is set to appear in Thor: Love and Thunder.
An Asgardian TV Series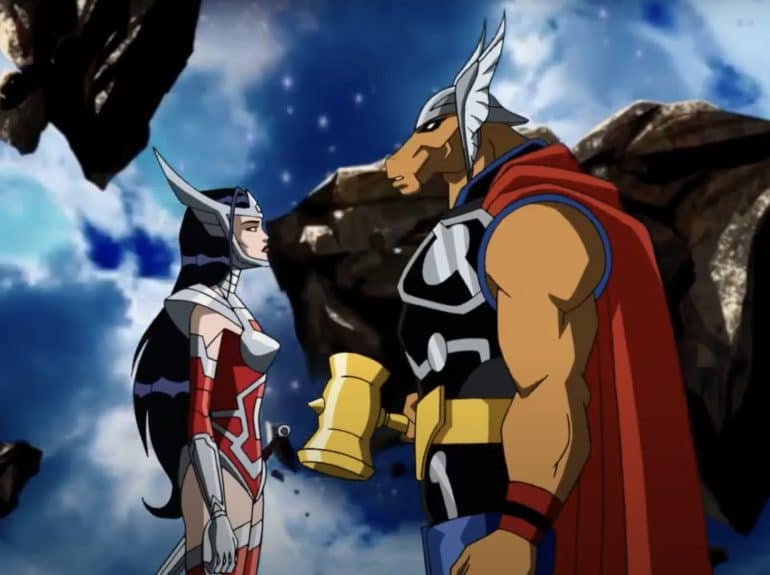 Recently Jaimie Alexander took to her social media to ask her fans what they would want to see from a TV show dedicated to Lady Sif. While it seems that she is asking purely on her behalf and that there is no confirmation of a series in the works, fans seemed delighted, both at her return for Thor: Love and Thunder, and at the thought of a dedicated series.
The 38-year-old posted many images on social media of matchups between Lady Sif and many comic characters throughout the decades, sharing her opinion on what she would love to see happen in a series dedicated to her character.
Jaimie Alexander went on to say that she wanted to see Lady Sif fight alongside Beta Ray Bill, one of few people who are worthy of wielding Thor's hammer, Mjolnir.
Who is Beta Ray Bill?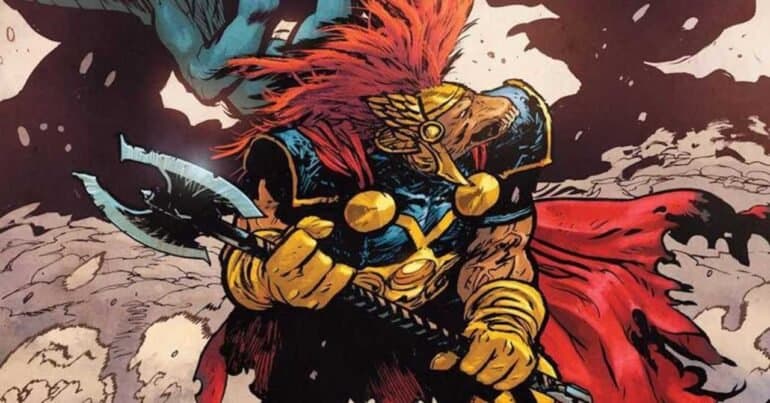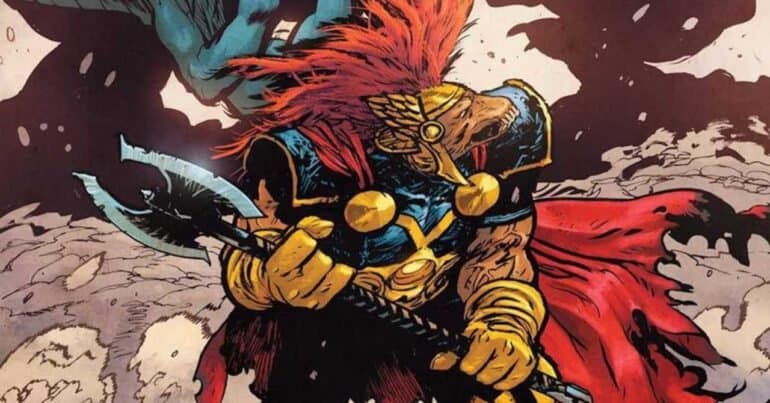 Beta Ray Bill first debuted in Marvel Comics in November 1983 in The Mighty Thor #337. Bill is a member of the Korbinite race from Earth version 616 and thinks that Thor is a demon threat to his people that needs to be neutralized. After an epic battle between the two, it is revealed that Bill is worthy of wielding Thor's hammer Mjolnir, turning him into an alien version of the God of Thunder, with similar abilities.
Beta Ray Bill (one of the most powerful characters in the Marvel Universe) is seen as worthy, and even Odin himself mistakes him for Thor after their epic battle, transporting the alien to Asgard in Thor's place. It is here that Beta Ray Bill and Lady Sif learn to fight together and in doing so create a strong bond between them, of mutual respect. Bill declares that he will always be an ally of Asgard as he is worthy of wielding Asgardian power. It is thought that there could be a romantic link between the two warriors as in the comics she chooses to leave Asgard alongside him to adventure through space.
Unfortunately, the fact that Jaimie Alexander can hop on social media and ask fans what they would like to see probably means that Marvel Studios has no intention of gracing us with a Lady Sif TV Show any time soon, however, it would be nice for the MCU to focus on more than just the beloved brothers of Asgard.
Would you like to see a TV show dedicated to Lady Sif?