itel has been releasing entry-level smartphones in South Africa for a few years now. Having achieved success in the region, the brand has continually updated its range with new editions year-on-year. For its latest round of updates, itel has introduced five new smartphones in South Africa, including the P40, A60S, A60, A04 and A18.
The Chinese mobile phone manufacturer was founded in 2014, introducing a host of new entry-level smartphones to the market. After achieving reasonable success in the region, it quickly expanded to other immerging markets, including India, Sri Lanka, Bangladesh and Pakistan, before touching down on the African continent. As a result of its success, itel has cemented its position as the go-to brand for entry-level smartphones in these territories. And with an entrenched market share, the introduction of new ranges each year can commence. Let's take a run-down of this year's latest itel smartphone introductions.
RELATED: Honor X9a Review – Mid-Range Smartphones Continue to Please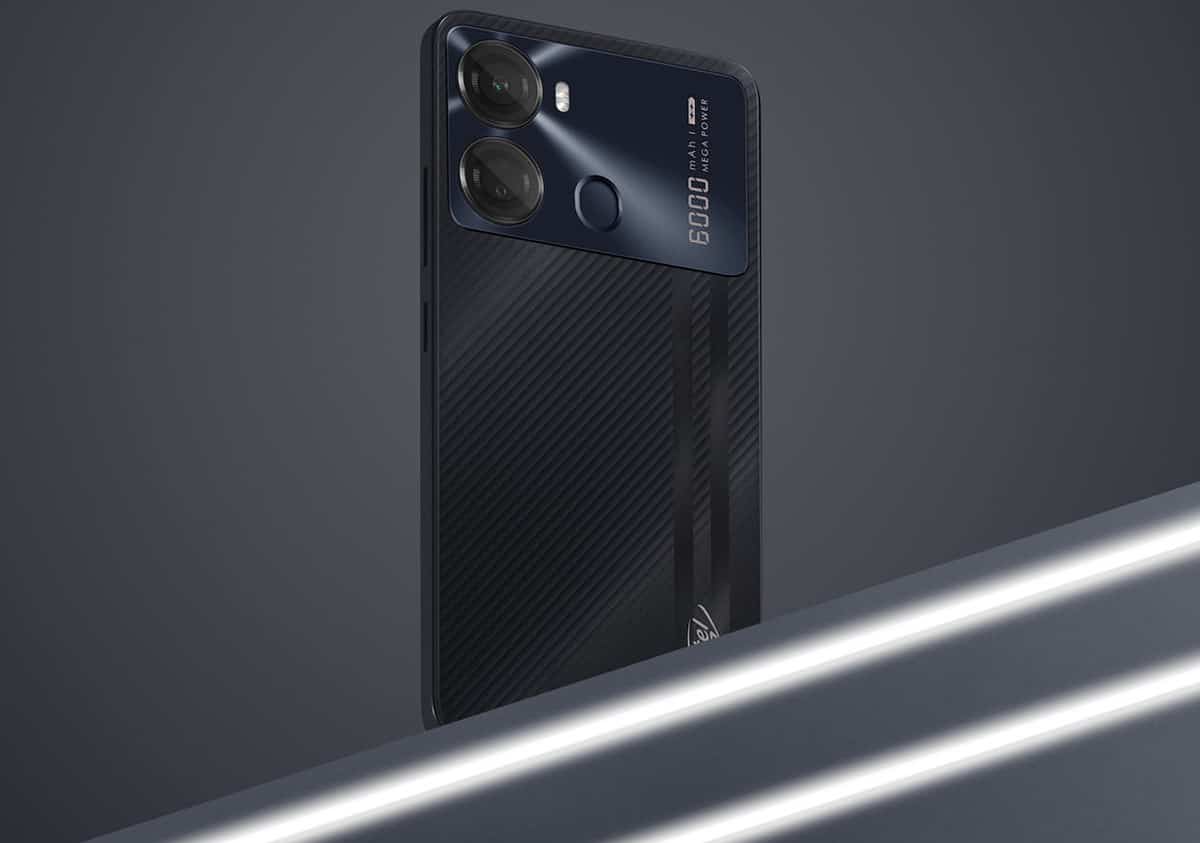 Introducing the itel P40 Smartphone
First on the list is its flagship, itel P40 smartphone. The device is packed with plenty of essential features for smartphone users, despite its R1,999 price point. This makes it an extremely affordable smartphone.
The itel P40 has quite the specs packed into its sleek and stylish design. It features an Octa-core chipset (x8 1.6GHz Cortex-A55) with PowerVR GE8322 GPU. Although there are a few variants to choose from, the top of the range includes 4GB RAM and 64GB internal storage. Its performance is boosted thanks to its Memory Fusion Technology. This allows better multi-tasking, and loading apps, while also stabilising the overall performance and battery life.
Furthermore, it offers multi-day battery life with its 6,000mAh battery. This is one of the largest batteries packed into a smartphone and can easily keep you up and running for up to three days between charges. For the non-power-users out there, the device could easily last well over a week on a single charge. Further to this, it also offers 18W fast-charging support, which grants half a day's worth of use in just 10 minutes.
Additionally, it has a 6.6″ screen with 720×1,612px resolution at 269ppi pixel density. What's great about the unit, despite its low cost, is that it also offers something extra for gamers with its 120Hz refresh rate panel.
Lastly, the device also packs a dual 13MP camera, which supports 1080p@30fps video capture. Additionally, it also has an 8MP selfie camera.
Affordable Entry-Level Smartphones with the itel A04 and itel A18
Looking at the entry-level options, you have the itel A04 and itel A18. Both smartphones are great entry points into the smartphone game. The devices launched last week alongside the itel P40.
Starting with the itel A04, it features a 6.3″ FW+ Waterdrop screen. Its display has a resolution of 720x1280px at 294ppi. This is a very reasonable return, which also includes a 4,000mAh battery, along with 2GB RAM and 32GB internal storage. Additionally, it also has a 5MP dual-lens camera configuration, which supports 1080p@30fps video capture. To increase performance and battery life, it runs Android 12 (Go edition).
Then there's the itel A18. This smartphone has been designed for those on an extreme budget. It has a retail price of R899, but still offers adequate features to get the job done. This includes a 5″ screen with 480x854px display, removable Li-Ion 2,400mAh battery and dual 5MP camera. It features a Quad-core 1.3GHz CPU with Mali 400 MP2 GPU, 1GB RAM and 32GB.
RELATED: Xiaomi 12T and 12T Pro Launched in South Africa
Looking Ahead to the itel A60S and itel A60
Lastly, we have the itel A60 and A60S smartphones. These have not yet been launched but will soon be arriving on South African shores.
The two smartphones both feature a 6.6″ HD+ Waterdrop screen, with 720x1600px resolution at 266ppi. Both also include a 5,000mAh battery, 4GB RAM and 64GB internal storage.
The difference between the two units lies in their SoC. With the itel A60S, it features an Octa-core CPU (x4 1.6GHz Cortex-A55 and x4 1.2GHz Cortex-A55) along with a Mali-G52 GPU. The A60 features a Quad-core 1.3GHz Cortex-A53 and Mali-G820 MP1 GPU.
Pricing and Availability
Having launched in South Africa this past week, the itel P40, itel A04 and itel A18 are all available today. You can purchase any of the three units at various retail stores across the country, including Mr Price and PEP stores. The itel P40 is available for R1,999, the A04 for R1,299 and the A18 for R899.
The itel A60S and itel A60 will both be available from July 2023. Units are priced at R1,699 and R1,499, respectively.