Yesterday a few of our Cape Town and Johannesburg readers were treated to an early screening of Escape Room, a psychological thriller starring Taylor Russell and Deborah Ann Woll. Thanks to Coppermonkey Promotions and Sony Pictures, we hosted a press screening of the film at Cavendish and Mall of Africa Ster-Kinekor. "Is Escape Room scary? Is it fun? And is it worth the price of a ticket?" These are a few of the questions answered by our film critics – you, the viewers.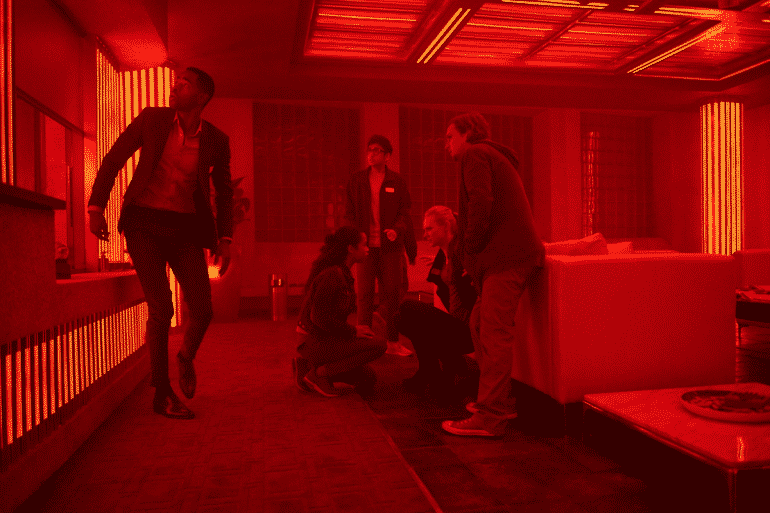 Claustrophobics and agoraphobics, beware! Escape Room is your worst nightmare come true. Insidious 4 director Adam Robitel rounds up a familiar ensemble cast for a psychological thriller with a very unique premise. Think Saw. Think The Cabin in the Woods. Think M. Night Shyamalan's Devil.
Escape Room hits SA theatres today, 20th March 2019.
Six adventurous strangers travel to a mysterious building to experience the escape room — a game where players compete to solve a series of puzzles to win $10,000. What starts out as seemingly innocent fun soon turns into a living nightmare as the four men and two women discover each room is an elaborate trap that's part of a sadistic game of life or death.
"The movie was very intense and I felt a bit all over the place. I really enjoyed it as a whole. Would I recommend it? Yes! To action/escape room fans. It was a great evening out all round and I don't think anyone who goes to watch it will walk out feeling like they didn't get their money's worth." – Mark R
"We really enjoyed it, I told my brother he should definitely go and see it once it is released! The movie was good, the cast was well picked, I enjoyed the different rooms and the challenges it held for the characters." – Sanél Marais
"It was a brain wrecking movie, keeping us on our feet the entire time. Very engrossing and it almost feels like you are in the movie. I enjoyed it thoroughly." – Rashika Harduth
"It was an amazing movie, the ending was the best. Can't wait for part 2." – Alecia Alexander
"Although not generally a fan of horror. This movie was quite entertaining and enjoyed the puzzle aspect, reminiscent of Saw but also not quite. The pace and escalation of the movie was really great from my perspective with regards to the difference in rooms. The characters are also very likeable which is hard to do in horror movies for me. Worth the watch for a night out." – Che Newman
"The cast and production were well thought out. They put a ton of attention to detail into the traps and various escape rooms to the point where some of the rooms (specifically the cabin on the ice) actually wowed me. I personally loved it. Really good, suspenseful, intense, psychological, with enough plot twists to keep you on the edge of your seat." – Kyle Syko Mcrae
"Thanks so much for having us it was great! I really enjoyed the movie for me it was like The Cube meets Saw. I guess my only issue with it was the ending it was a bit predictable." – Arantxa Naidoo
"I thought the movie was very clever." – Lucille Kistiah
"The movie started well, I felt like it ran out of steam at the end, and they tried too hard to set it up for a sequel (it felt "forced"). Ultimately an enjoyable movie though, and I would have been satisfied if I had purchased the tickets myself." – Shane Christensen
"In my opinion, I think it was very good. Escape Room had me intrigued from the start." – Lorenzo Campbell
"The movie was not bad at all, I actually really enjoyed it. I would rate it 6.5/10. A little bit better than average." – Kegan van der Berg
"Was such a good movie! I felt claustrophobic, I'm never doing hint hunt again and I've never felt that helpless in my life. So in all in all, a brilliant movie!" – Sameehah Williams
"Good entertainment for a night out. Some scenes had me holding on to my seat. Worth a watch if you like doing escape rooms." – Prinaven Gounden
"Suspenseful, reminded me of a tamer, more thriller than horror, version of the Hostel movies." – Jessica Acar
"Escape Room did not keep me in suspense and I did not jump in my seat with fright. However, it has scared me off doing HintHunt games. I think I expected too much, given that I'd watched the previous Escape Room and loved it. However, it is a movie I would have paid to watch and I'm glad there will be a sequel." – Dominica Bergman
"Movie was good actually- different concept but with an almost "Saw movie" feel to it. I'm sure there will be another one!" – Jacqui Russouw
"The movie was extremely riveting & gripping and my partner literally jumped out of her seat for some of the big scenes. The combination of characters and back stories really worked well as the pieces of the puzzle came together." – Lyall Scout
"I found it quite intriguing, as I am a gamer, who loves puzzle solving games such as Resident Evil 2 and 7. Some puzzles were clever, it evens had me thinking of how to solve it, it quite similar to the Saw movie. I definitely enjoyed it." – Chadwick Carelse
"Unfortunately, the actual movie did not deliver. I feel it did not really capture the essence of what makes escape rooms so popular (critical thinking and teamwork) – perhaps it was not made by an actual escape room fan and tried to copy the Saw movie formula. The writing & twists were not very clever, which does not work with an audience who loves puzzles and interesting stories." – Sashkran Naidoo
"The movie was great. A must see. It had me jump up a few times." – Dijana Wasserfall
"It kept me on the edge. But I was not impressed with the plot. For me, it was too obvious who going to die first and who was going to survive. Otherwise, it was a good movie." – Ridwaan Motiki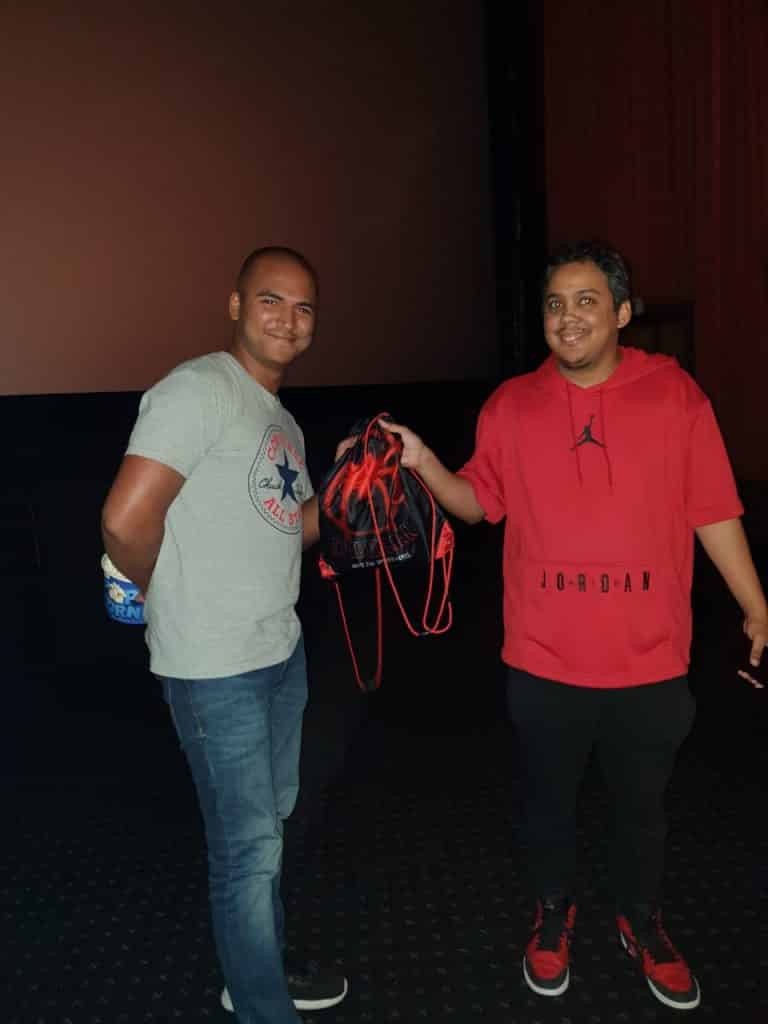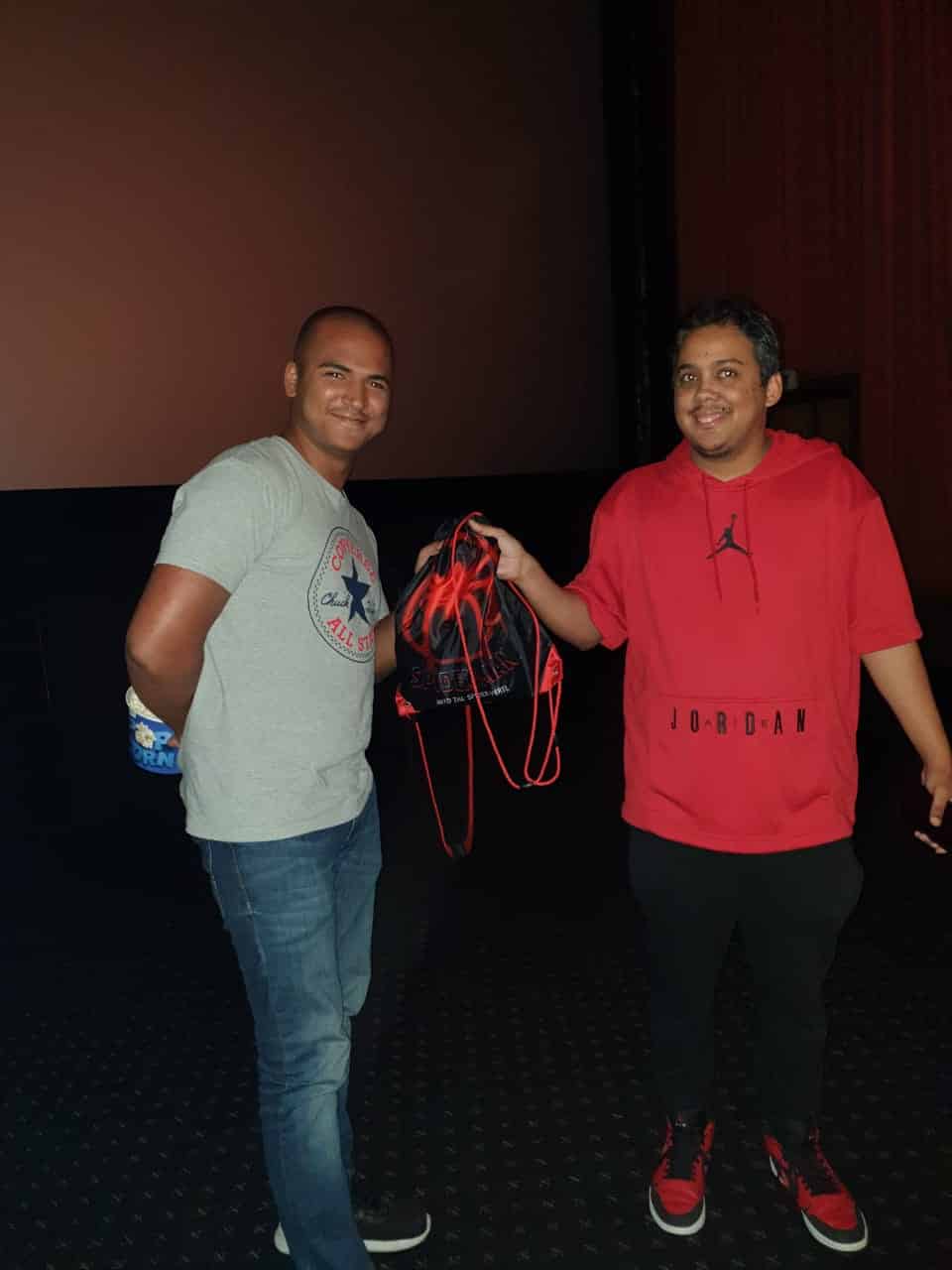 "The movie was really good, well-paced, and kept you guessing all the way through. Overall very enjoyable." – Zakira Parker
"Although Escape Room is not a simulator ride, it felt like one. From the start to the finish, it was a thrilling, but scary roller coaster ride which seemed to trigger one adrenaline rush after the next. The fight-or-flight emotion seemed palpable throughout the theatre, but escape wasn't an option." – Angela Bartsch
"Escape Room takes you on unexpected turns. Good movie for a night out." – Rukaiya Mowzer
"We really enjoyed Escape Room. I was quite pleased it was not a slasher film. The storyline kept you on the edge of the seat all the time. The storyline was phenomenal." – Dianne Hutchison
"As a movie, it does not push any artistic boundaries that have not been pushed before, however, it was filmed and written in an incredibly enjoyable manner despite the corniness of some scenes." – Wendy Meijer
"For me, it was a mixture of some classics like Saw, The House on the Haunted Hill and The Belko Experiment. Escape Room kept us on the edge waiting to see the next room! All in all, it was really entertaining." – Clive Geldenhuys
"Wow, Wow, Wow! Two words: Super Amazing!!! I loved every minute of it and the storyline was also super intriguing. I felt like an additional member of the game even though I was on my seat with popcorn on my lap." – Chris Martiens