Gaming has been somewhat plagued with the same issues over the past decade or so, and whilst the internet has provided an option for more connectivity than ever before, it has also restricted many aspects too. This has been the case with the removal of many co-op experiences in favour of always-online DRM.
Whilst this has been great for emerging markets like esports, as plenty of opportunities at bettingsites.ng (amongst many others) support the change, every once in a while there is a refreshing wind of change that comes through.
It Takes Two, a new and refreshing co-op adventure, is such a title.
The premise of the game is very simple.
The story in It Takes Two revolves around two parents who are going through marital problems. In an effort to bring them closer together, their daughter relies on a spell that turns both of them into dolls.
With only a book to guide them through a series of different challenges, the couple must overcome their problems and work on their struggling relationship.
Whilst the first half of It Takes Two shows where many of the problems they share come from, the latter stages show how the journey has helped the pair.
With unique tools available throughout each stage and little repetition of challenges, each new stage brings an exciting approach to new challenges too.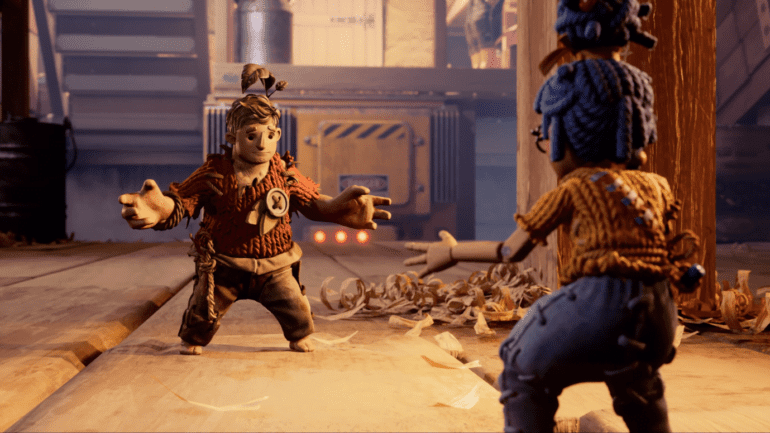 It Takes Two comes from the return of a split-screen style of gameplay, for both local and online players alike.

The game allows you to see what your playing partner is doing, which helps when you're trying to schedule your next move. It also brings back the old feeling of a simple puzzle platform styled game with all of the features that make modern gaming so great.

One thing that's made clear from the very start of the game is the amount of passion that went into making It Takes Two too.

While the cost of the game may seem quite steep for some, it also comes with a free friend pass — meaning only one party needs to own the game to invite a duo partner to play along with.

The developers certainly wanted you to be able to play with your friends in order to solve the challenges. And, for many, it's the first co-op game in a long time that ticks many boxes. If you haven't picked up It Takes Two yet, it's really worth checking out.

The critics agree, this is a title you don't want to miss. With the game clocking in around 10-15 hours, it's the perfect way to spend bonding time with a loved one or a close friend.
It Takes Two released on PC, PlayStation 4, PlayStation 5, Xbox One, Xbox Series X and Series S on 26 March 2021.