A new rumour suggests that Ezra Miller is in the hot seat with Warner Bros., with the studio even considering replacing him as the Flash in the DCEU. Considering the 29-year-old actor's recent behaviour — charged in court with disorderly conduct and harassment — execs are apparently "discussing options".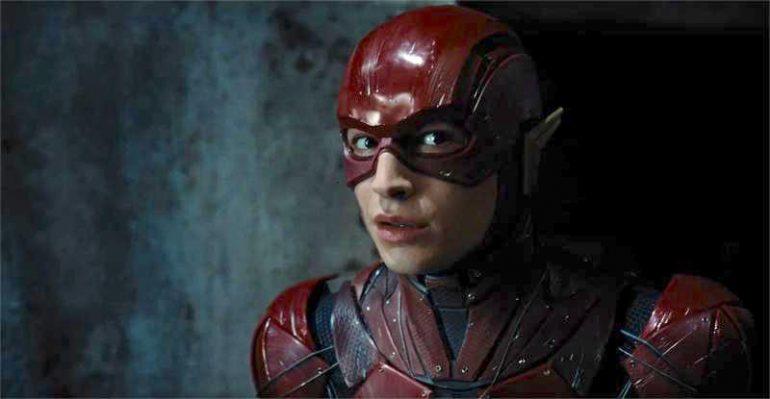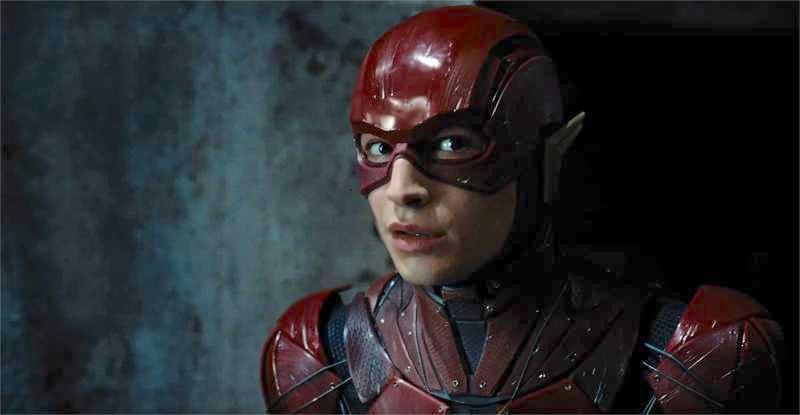 According to a press release from the Hawaii Police Department on Sunday, March 27, 2022, Flash actor Ezra Miller was arrested when South Hilo patrol officers responded to a report of a disorderly patron at a bar on Silva Street. According to the report, the young actor became "agitated while patrons at the bar began singing karaoke" and began yelling obscenities at them – even violently grabbing a microphone from a 23-year-old woman and attacking a 32-year-old man playing darts. Miller was requested to leave the bar and calm down several times but refused to do so.
Of course, the incident wasn't Ezra Miller's first brush with the law either. In April of 2020, while filming Fantastic Beasts 3 in Iceland, a video surfaced showing the Flash actor choking a young woman.
In January, fans were also concerned about a post the actor made on social media regarding the Klu Klux Klan. In the video clip (which has since been deleted), Miller can be seen threatening the group with the words:
"This is a message for the Beulaville chapter of the North Carolina Ku Klux Klan. Hello, first of all. How are y'all doing? It's me. Look, if y'all wanna die, I suggest just killing yourselves with your own guns, OK? Otherwise, keep doing exactly what you're doing right now — and you know what I'm talking about — and then, you know, we'll do it for you if that's really what you want. OK, talk to you soon, OK? Byeee!"
When you add all this to the recent charges — and the reported restraining order a couple he was living with filed against him — Warner Bros. obviously has to do some kind of damage control.
According to YouTuber John Campea — who correctly leaked the news that Charlie Cox would be in Spider-Man: No Way Home — the studio execs are concerned about the Flash actor's recent behaviour. According to the YouTube video, Campea contacted Warner Bros. regarding the incident/s:
"So when stuff was going on last week or earlier in the week with the Ezra Miller stuff, I wrote to somebody I knew at Warner Bros. and just asked, 'Hey, is Warner going to do anything about this? Are you going to address it this time? Is there a possibility you are going to part ways with Ezra Miller?'" John Campea revealed. "Not really expecting to hear anything back, and then last night, I got a response that was a little cryptic but said they are 'discussing options'."
While it's anyone's guess what "discussing options" actually means, it's clear that Warner Bros. is taking the recent charges against Ezra very seriously. And as Campea goes on to explain, it could mean big changes for the DCEU again:
"It could mean, 'We have decided to get rid of Ezra Miller and we are looking currently at the best ways to go about doing that,'" said Campea. "That's one way you could look at it. But it could also mean they've decided to do nothing about it and they are discussing how to spin that — that they're going to do nothing; I mean it could mean a million things."
Honestly, Ezra has managed to dodge this sort of negative publicity in the past. But the way things are heating up, he might not be able to move past these allegations so easily. And at the end of the day, all of this could affect the release of Warner Bros' The Flash movie, which seems to be a really big event for the studio and the DCEU moving forward. There's no way Warner would be able to put out a Hollywood blockbuster with all this negative publicity at the forefront of their film campaign. It won't look good for them and it won't do wonders to promote the film.
While some are suggesting recasting the actor — which is a really big task, especially considering his role in the franchise so far and his appearance in the first teaser trailer for the film — it seems highly unlikely. Then again, stranger things have happened in Hollywood. We've seen this sort of thing happen to Kevin Spacey, who was removed from Ridley Scott's All the Money in the World. But that was a supporting actor, not the film's lead.
For the longest time, fans haven't been completely sold on Ezra Miller's casting as The Flash. So, it wouldn't be the biggest loss to DC fans. That said, it's more likely that Warner Bros. will see the film through and then do damage control after. Or, they could just ignore it all completely and hope it goes away. Regardless, The Flash actor's actions have placed the studio in a very difficult situation.
What do you think? Should Ezra Miller's Flash be recast or should Warner Bros. continue as planned?