Ready to join in on Horizon: Call of the Mountain PSVR 2? Learn more about its features here and discover what's new in this dynamic virtual reality game.
RELATED: Top 10 Reasons Why You Should Purchase Sony's PSVR 2
This action-adventure VR game was released over a week ago and developed by Guerrilla Games. It is the third instalment of the Horizon franchise. Rather than take on the role of Aloy like in the previous two games, Horizon: Call of the Mountain sees players take on the role of Ryas, a former Shadow Carja rebel doing all he can to atone for his previous crimes. Horizon: Call of the Mountain is slightly more linear than the previous two and spends much of its time more focused on showing players the spectacles of the world than on the story, but it's still enjoyable, especially on PSVR 2.
RELATED: Sony's PSVR 2 Won't Have Blu-Ray 3D Support
The Story
After rebelling against his people, Ryas is now a prisoner of the Shadow Carja, assigned a series of tasks to redeem himself. One of those tasks includes joining the expedition sent to investigate a new threat to the Sundom.
The story told in Horizon: Call of the Mountain is not a particularly layered affair. Instead, it's been designed to centre around big moments (such as when you reach the top of a mountain or see a massive machine coming at you) and cameos.
Ryas's inner monologue has been scripted so that it doesn't distract you from admiring the world. The story starts to pick up a lot more during the second half of the game as an increase in action causes it to become more engaging.
It's not a particularly dense chapter in the Horizon franchise, but it's still fun, and players will come across a series of familiar faces along the way.
RELATED: The 15 Best PSVR 2 Launch Games Worth Playing
Environment
The Horizon franchise has always had stunning environments with a ridiculous amount of details, which remains true for Horizon: Call of the Mountain. The engaging environment was one of the game's biggest selling points and did not disappoint.
While players make their way over mountains and across areas that would lead to very unfortunate deaths if they let go of their handholds, they can take in the spectacular views in front of them.
When you're not playing the story, players can experience safari mode, which is very similar to the opening boar cruise and shows off a wide selection of different machines in their natural habitat.
RELATED: How to Navigate Sony's PSVR 2 in a Safe & Secure Manner
Gameplay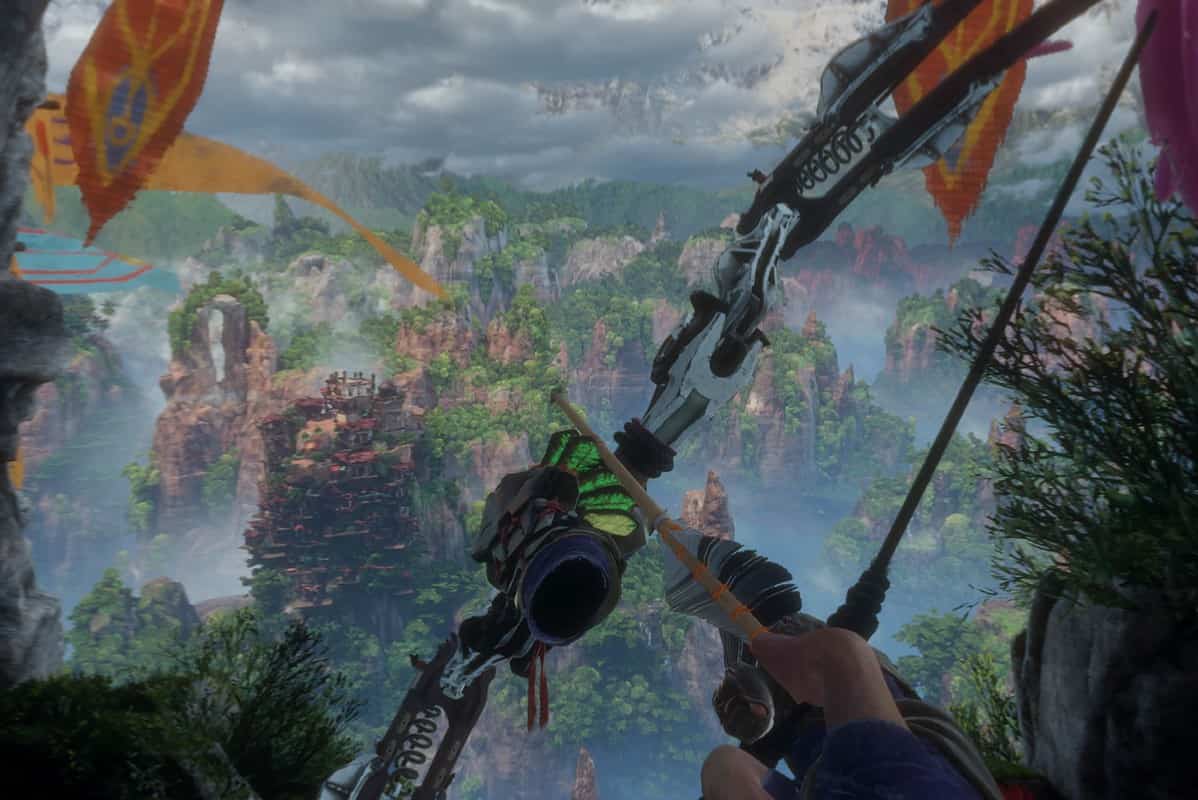 Combat
Combat is, by far, one of the more enjoyable aspects of Call of the Mountain. They mainly occur in mini arenas, and players will face off against several hostile machines with nothing more than a bow and arrow and a few well-timed dodges to keep them alive.
Increased arrow options make for more exciting gameplay. Battles feel more immersive through the PSVR 2 headset's clever use of haptic feedback. Letting loose your arrows while in battle has a satisfying weight to it, especially when they explode in a magnificent ball of flames thanks to explosive Blaze.
Your health bar is also cleverly located on one of your hands, and checking its status is as easy as checking a watch.
RELATED: Fans are Shocked – Aloy's Height in Horizon: Call of the Mountain?
Crafting
The crafting system in Call of the Mountain does its part to make you feel like you are part of the world. It's particularly enjoyable when crafting arrows for different encounters. In addition, players can manually attach different types of arrowheads.
Building the arrows yourself makes you feel more attached to your weapon and anchored to the fictional world before you.
Puzzles
Unlike the previous Horizon games, where the puzzles were massive and could span over multiple floors in some cases or were just downright confusing if you twisted a part too many times in others, the novelty in Call of the Mountain's puzzles is in their simplicity.
Picking up a large gear to slot it into position is a lot more fun than you might think, though it becomes tedious after doing it a few times. While not difficult or frequent, the puzzles are still enjoyable when you come across them.
RELATED: Horizon Forbidden West Review – An Amazing Next-Gen Blockbuster Epic
Unfortunate Issues About the Game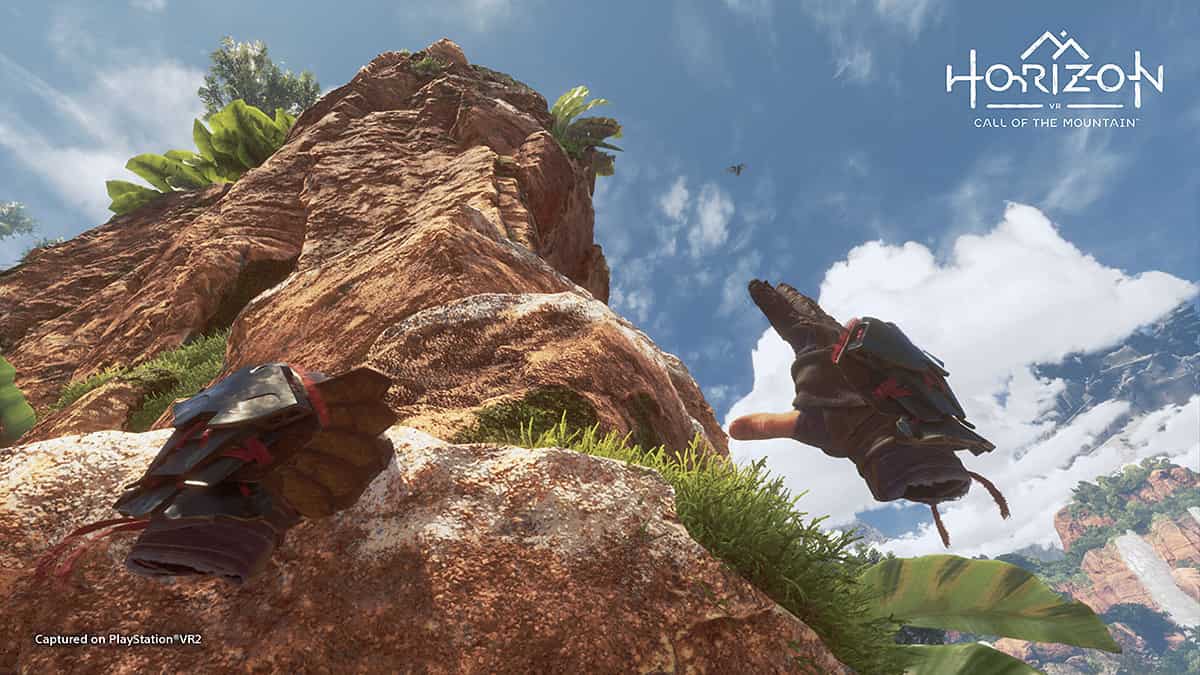 There's a lot of climbing in Call of the Mountain. Like… a lot of climbing. Cliffs, vines, ice walls, rock faces. You spend so much of the game climbing mountains and admiring views as you go that, at some points of the game, it feels like that's all you do. It's unfortunate because the views laid out in front of players are truly spectacular, but their awe begins to wear off when you start climbing up your third mountain.
It does become slightly more interesting once players get their hands and tools like the Grabcaster. Still, those who don't particularly enjoy climbing will get quite frustrated when they learn that climbing dominates much of the gameplay in Call of the Mountain.
It does make combat more exciting, made even better by experiencing it through PSVR 2.
RELATED: Casting a Horizon Zero Dawn Movie
TL;DR
Horizon: Call of the Mountain was released on the PSVR 2 recently (22 February 2023).
It's a beautiful game with much immersive content and fun gameplay.
The game's one downfall is the excessive amount of climbing players are subject to.
What do you think of Horizon: Call of the Mountain on the PSVR 2?