Nintendo isn't a stranger to misleading marketing, but RedDeer Games takes the cake. They released a reveal video that claims to be Nintendo's New Operating System (nOS)… So, is this a game? Is this a new third-party operating system for the Nintendo Switch? Let's unpack this confusing situation and figure this out together.
RELATED: Here is How Gulikit Has Finally Solved the Nintendo Switch's Joy-Con Drift
RedDeer nOS: New Operating System
RedDeer has just announced their new game, nOS: New Operating System. It's a game that is coming to the Nintendo Switch. The game's objective is to lightly simulates the experience of a personalised computer with some charming visuals. Of course, the simulated computer experience is much more simplified than an actual computer. Still, it's a simple user experience for teaching young ones how to use a computer.
The game itself looks very cute and seems like a good enough match. However, it is very niche and only serves the purpose of simulating an operating system. Still, it will do just that if that is what you are looking for. But unfortunately, only that. It is a great way to teach a child how to use a computer cutely and simply, or if you want a relaxing simulation game, this is the one for you.
The game's release date doesn't have a specific date set. Still, it will be out and available for download from Nintendo eShop sometime this month, January of 2023.
RELATED: Nintendo Switch Pro Cancelled Because It Could Not Keep Up With Competitors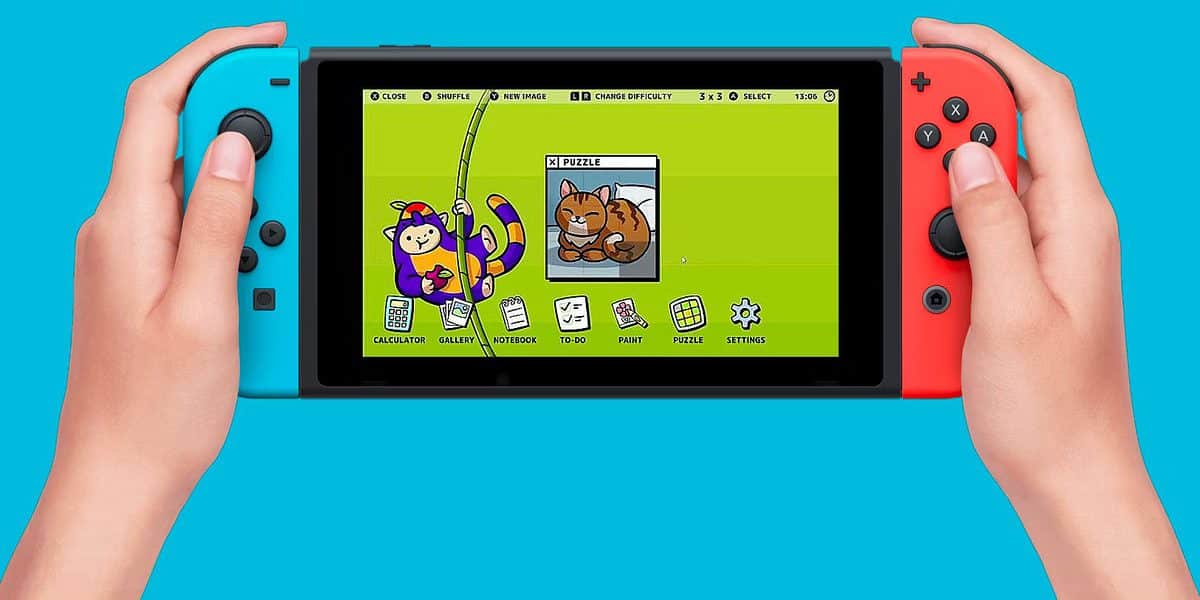 Misleading Marketing
Is this a new operating system for the Nintendo Switch? No. It definitely isn't. This is definitely a game for the Nintendo Switch, not an operating system. It just simulates a computer operating system. So, don't believe the misleading marketing because it seems like it is trying to fool us into thinking otherwise.
During the press release video, they would constantly mix up the name they were calling the game, sometimes calling it New Operating System or Nintendo Operating System. Considering this isn't a Nintendo game but a third-party developer's game being released on the Nintendo Switch, I doubt Nintendo will be too happy about RedDeer claiming it's a Nintendo game.
Also, something that is odd that we noticed in the video was that the Nintendo Switch logo is present in the bottom right-hand corner of the video throughout, another thing that isn't usually present in third-party reveals for the Switch, so that might be something that will be changing in the future if Nintendo has anything to say about it.
Misleading marketing is some of the most annoying marketing that is out there, and marketing can be very irritating. It's best when games can just be honest about what their competition is and doesn't make their product seem ambiguous and like something that it isn't. This is definitely a familiar operating system for the Nintendo Switch. I don't know if Nintendo will allow this marketing to stand very long. We might see a different press release for the game in the future.
RELATED: Why The Nintendo Switch 2 Could Be A PS5 Killer
What do you think about the marketing video for nOS: New Operating System? Would you like a new Nintendo Switch operating system?