Turtlemania is in the ascendancy again, and as with these kinds of films, fans are sure to be asking the big question already: What are the chances of Teenage Mutant Ninja: Turtles: Mutant Mayhem 2 happening? Directed by Jeff Rowe (The Mitchells vs. the Machines) who co-wrote the script with Seth Rogen, Evan Goldberg, Benji Samit, and Dan Hernandez, Mutant Mayhem is gearing up to be the start of something bigger for the franchise. Surprisingly, it's also the first time normal teenagers are voicing the turtle brothers on the big screen. 
RELATED: TMNT: Who Is the Strongest Ninja Turtle?
Another first is how the critics and fans are in unison about the quality of the film. As of the time of writing, Teenage Mutant Ninja Turtles: Mutant Mayhem holds a 96% critical approval rating and 93% audience score on Rotten Tomatoes. This is certainly a new feeling for the franchise, as there has never been any consensus between the audience and reviewers when it comes to these characters – even with regards to the TV shows.
Who stars in Teenage Mutant Ninja Turtles: Mutant Mayhem?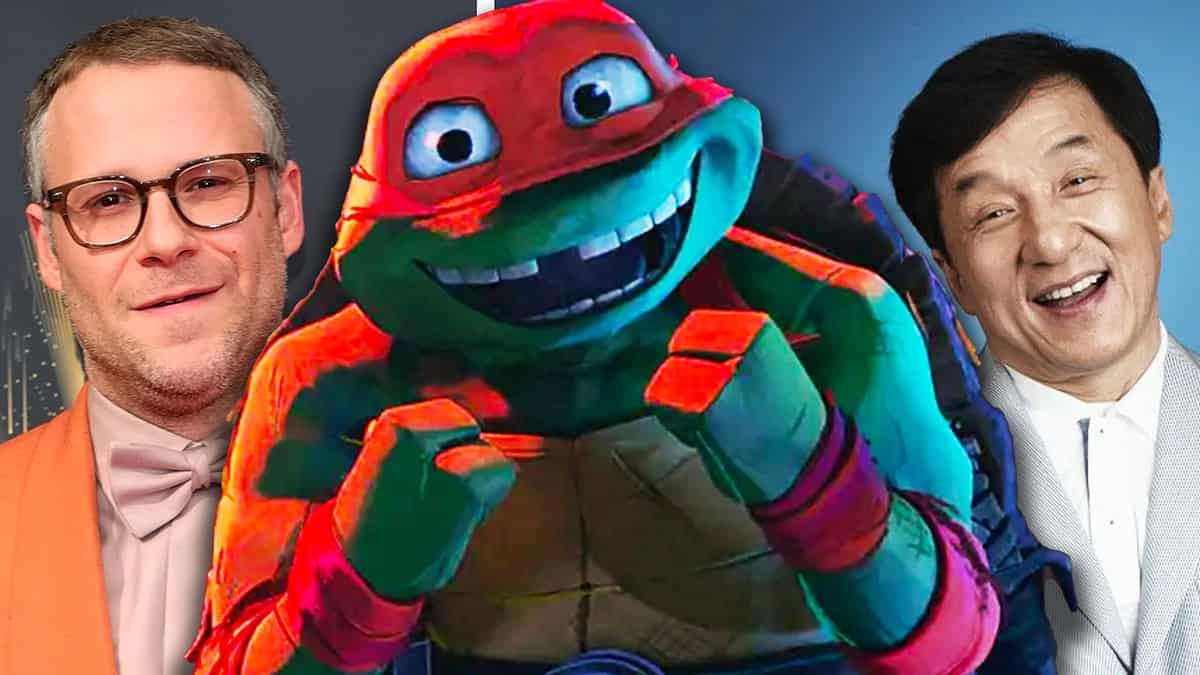 As mentioned, Teenage Mutant Ninja Turtles: Mutant Mayhem marks the first time teenagers are voicing the teenage turtles. Nicolas Cantu, Brady Noon, Micah Abbey, and Shamon Brown Jr. voice Leonardo, Raphael, Donatello, and Michelangelo respectively. Playing Master Splinter is none other than Jackie Chan, who delivers a phenomenal performance in the role as he tries to protect his boys from the dangers of the human world.
Their ninja skills are tested against an army of mutants led by Superfly (Ice Cube). Superfly's gang features Bebop (Seth Rogen), Rocksteady (John Cena), Mondo Gecko (Paul Rudd), Leatherhead (Rose Byrne), Wingnut (Natasia Demetriou), Ray Fillet (Post Malone), Scumbug (Alex Hirsch), and Genghis Frog (Hannibal Buress). In many ways, it's reminiscent of the video games where the heroes face off against a hearty collection of rogues, all while vying for the hearts of New Yorkers as they want to be accepted by human society and live out of the shadows.
Rounding up the cast is Ayo Edebiri as April O'Neil, Giancarlo Esposito as Baxter Stockman, and Maya Rudolph as Cynthia Utrom (who may or may not be related to everyone's favourite brain-looking creature Krang).
RELATED: The New Pizza-Scented Xbox TMNT Xbox Controllers Are Gross
What has been said about Teenage Mutant Ninja Turtles: Mutant Mayhem 2?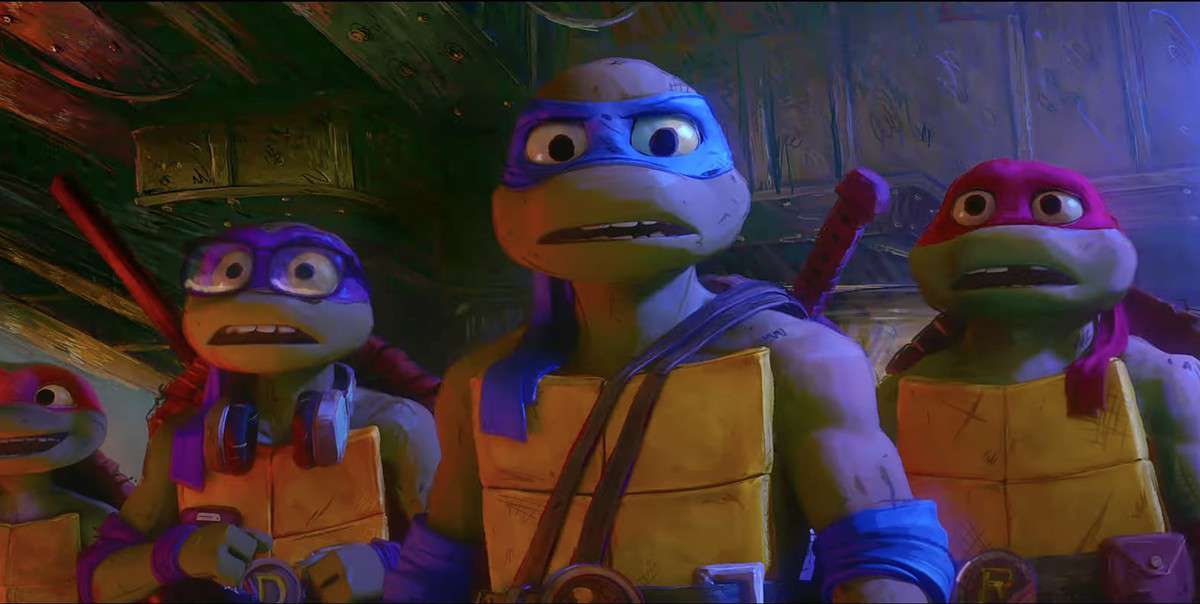 Paramount has a lot of faith in this franchise, since it greenlit Teenage Mutant Ninja Turtles: Mutant Mayhem 2 before the first one even debuted in theatres. To be fair, it's unlikely the sequel will have Mutant Mayhem in its name; it'll probably adapt to link to the story or be named simply Teenage Mutant Ninja Turtles 2. In other good news, director Jeff Rowe is scheduled to return for the next instalment as well.
Speaking to Uproxx about returning for the sequel, Rowe admitted he wasn't convinced at first, saying: "I wasn't sure if I could do another Ninja Turtles movie. I'm like, I don't know. I feel like you never do a sequel. Get in, get out, never do it." Then, the production designer created the painting for the mid-credits scene and Rowe had a change of heart. "Well, that's the coolest thing I've ever seen. What am I going to not do in that movie? Oh, man. So that tipped me over the edge."
That's not all. According to Paramount Pictures CEO Brian Robbins, there are plans for multiple movies, while Variety also reported a two-season Paramount+ series called Tales of the Teenage Mutant Ninja Turtles that will take place between films.
RELATED: Teenage Mutant Ninja Turtles: A Franchise That Defies the Decades
How much will the box office influence future plans?
Well, anything can happen in Hollywood, right? If the human beings don't turn up to support their shelled friends, it's likely the studio may halt the wide array of plans. That being said, it doesn't appear that Teenage Mutant Ninja Turtles: Mutant Mayhem will be a flop.
For one, the film cost around $70 million to produce and it's looking likely it will turn a profit by the end of its theatrical run.
Second, TMNT is a merchandising monster – even if the film isn't a billion-dollar hit, there will be a lot of money changing hands because of toys, clothing, and other licensed merchandise.
RELATED: Defending Teenage Mutant Ninja Turtles (2014)
So, rest easy, fans – Teenage Mutant Ninja Turtles: Mutant Mayhem 2 looks to be locked and loaded for future release.