In case anybody's confused, this is an Elseworlds tale much like Gotham By Gaslight, so this isn't the DCU that you may be familiar with. Superman: Red Son has always been one of the more interesting Elseworlds tales, mainly because so much of the core idea seems so plausible.
A Different Superman
Superman has always been the ultimate liberal superhero anyway – he's the humble hero who inspires hope, always tries to see the best in people, and fights corruption wherever he finds it. He's the embodiment of good intentions, equality and socialism. Therefore, it isn't that far a stretch to take it one step further and imagine him being a Russian communist during the Cold War… with all the ramifications that brings.
Faster than a speeding pulya! More powerful than a lokomotiv! It's Superman – the tireless champion of the common worker, fighting a never-ending battle for Stalin, socialism and the international expansion of the Warsaw Pact!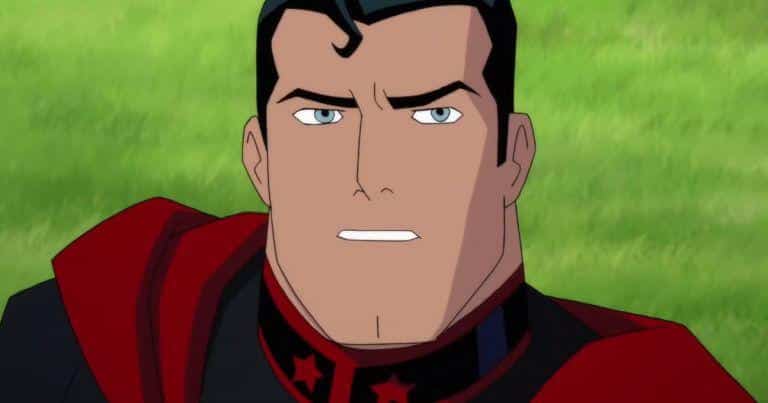 The story in Superman: Red Son
For Russia's Man of Steel during the Cold War, the years bring political turmoil both at home and abroad.
While capitalist American scientist Lex Luthor works with the CIA to bring down Russia's champion, on the home front he faces political dissent from Batman and war with the otherworldy Brainiac. His only ally in his crusade to win the ideological argument against the West is the Amazon diplomat to man's world, Wonder Woman.
But are Superman's intentions for the proletariat what the world truly needs?
In this world, Superman grew up on a Ukrainian collective farm alongside (Svet)Lana Lazarenko, not Lana Lang, but, deep down at his core, he's still the same kind of person with the same moral compass as the regular Superman… more or less.
But without the guidance of the Kents in his life, all bets are off.
Meanwhile, his regular nemesis Lex Luthor naturally rises up through the ranks in the USA, leading to conflict between them representing actual global superpowers. It's obvious, but also an incredibly creative and intelligent symmetry that makes the most of the very concept of Elseworlds.
And, as adaptations go, this is a fascinating one that gets so much of the concept right. The downside of that is that this isn't necessarily a story that will appreciate to a broader audience.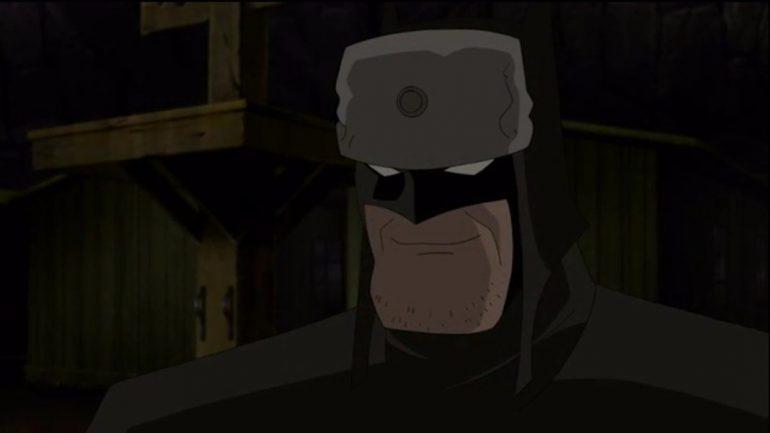 Adapted from Superman: Red Son
Of late, DC's animated adaptations have been a mixed bag in terms of quality as well as how closely they've stuck to the source material. At times, when they've veered the stories away into new territory, it's yielded both positive and negative results. Thankfully, writer JM DeMatteis has wisely taken the best core elements of Mark Millar's original Red Son comic series and made intelligent alterations that help it work even better, avoiding some of the more simplistic clichés from the comics and keeping the story fresh.
Unfortunately, such an intriguing and well-written story needed far more time to be told properly.
Often, the Superman: Red Son film feels incomplete, like it's always missing something and leaving you hoping for more. The irony is that this is still one of the longer animated films from DC; however, much like the adaptation of Justice League: The New Frontier, you can't help but wish they'd allowed a longer running time to give extra backstory to many of the characters and to explore the political and personal situations more deeply.
Like that earlier film, Superman: Red Son is a respectable adaptation but also feels like a missed opportunity, and the end result feels slightly underwhelming. It's a shame because there were some complex political and moral questions being touched on that are never resolved and many of the characters seem shallow and have to be taken at face value.
Likewise, some of the deeper messages this film tries to convey get trampled over in a rush to roll the end credits.
As with many of DC's films, it's hard to find serious fault in the animation even if it could have been a little more stylistic. Still, it fits with the period and more than does the job – especially during the action sequences, which flow smoothly. The voice casting is slightly odd (Jason Isaacs fails to pull off the Soviet Superman convincingly, while Diedrich Bader curiously underplays Lex Luthor just a little too much) but in general it all works surprisingly well when put together.
Add to that a great score and Sam Liu's solid directing, the end result becomes greater than the sum of its parts.
It's not for everybody
Superman: Red Son won't be for everybody; it's clearly aimed at long-time comic book fans who don't need to have the details of the DCU explained to them – and who will appreciate seeing this very different take on their favourite characters. But for the average viewer with no knowledge of the DCU, it may be somewhat confusing watching an underdeveloped Cold War-era political drama starring alternate reality superheroes.
It's too adult in theme for kids, and not smart enough for adults who don't know comics, so it's an awkward balance.
However, if you're one of those fans then you'll find plenty to enjoy in Superman: Red Son. It may not entirely satisfy you, but it's still a worthy addition to DC's library that leaves viewers with plenty to ponder about the meaning of truth, justice and the American way.
The Review
Superman: Red Son
A fascinating, if flawed, take on a Soviet Superman