Stop us if you have heard this before: a group of anthropomorphic creatures using martial arts to stop the forces of evil. Sounds like the premise for the Teenage Mutant Ninja Turtles, or it also could be Kung Fu Panda. But how identical are these two concepts and could they be more intrinsically linked than most people imagine? Let's take a look at both of these properties further.
The history of Teenage Mutant Ninja Turtles
If you haven't watched the Netflix series The Toys That Made Us, it's recommended that you do. Season 3 features a terrific episode on the Teenage Mutant Ninja Turtles that serves as not just a history lesson about the success of the iconic toys but also the characters created by Peter Laird and Kevin Eastman.
For most people born in the '80s and early '90s, their first introduction to the Heroes in a Half Shell was through the original animated series, which followed Leonardo, Donatello, Raphael, and Michelangelo as they battled Krang, Shredder, and all their goons. However, Turtle Power started much earlier in 1984 when Eastman and Laird self-published the first issue of Teenage Mutant Ninja Turtles through Mirage Comics. Initially intended as a one-off issue and as a tribute to Frank Miller's gritty Daredevil run, the word of mouth quickly spread about these characters, and it became a long-running series that spanned across various mediums and decades.
The idea was simple: Four turtles and a rat fall into ooze that mutates them. The rat, Splinter, who had learnt martial arts from his former master, Hamato Yoshi, passes on the lessons to his adopted sons, the Turtles. Now, they keep New York City safe from the evil ninja clan known as the Foot, which is led by Yoshi's nemesis, Oroku Saki, aka the Shredder.
Remembering Teenage Mutant Ninja Turtles – The O.G. Comic Book Video Game
The story behind Kung Fu Panda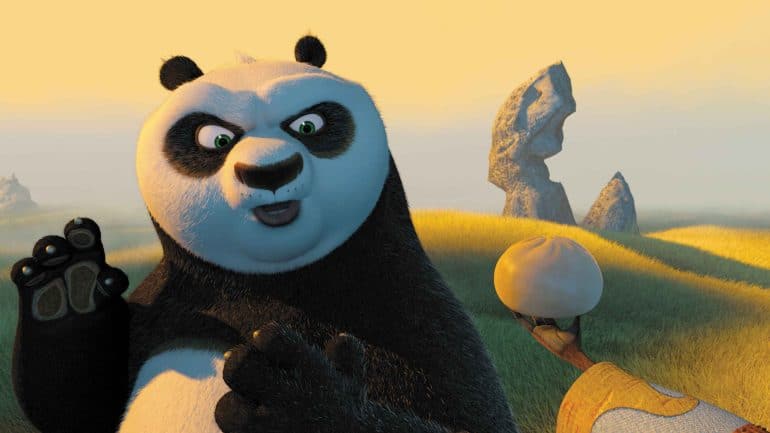 In 2008, DreamWorks Animation and Paramount Pictures released Kung Fu Panda – an animated film that captured the world. As per Box Office Mojo, the film brought in over $630 million worldwide, kick starting a franchise that features several movies, video games, toys, and television shows.
The concept for Kung Fu Panda came from a DreamWorks Animation executive named Michael Lachance, who envisioned it as a parody of martial arts films. However, co-director John Stevenson liked the initial idea but not the parodical elements of it. "Our choice was to not do the parody or the simplistic comedy," Stevenson told ComingSoon.net. "We said, 'Let's take Kung Fu Panda which is an idea everybody gets comedically, but then let's try and surprise everybody by giving them more movie than they might expect from the title. Let's try to make it a real martial arts movie albeit one with a comic character and let's take our action seriously.'
The story became about a clumsy panda named Po, who adores kung fu. He dreams of training alongside the Furious Five and under the tutelage of Master Shifu. Eventually, he receives his wish when he is proclaimed the Dragon Warrior. Everyone in this world is anthropomorphic and the stories are about friendship and self-discovery as they are about action and martial arts.
Ninja Turtle Girl: Is Michele Ivey The World's Biggest TMNT Fan?
So, is Kung Fu Panda imitating Teenage Mutant Ninja Turtles?
Without a shadow of a doubt, Kung Fu Panda found inspiration from Teenage Mutant Ninja Turtles' mixture of anthropomorphic creatures and martial arts. The DreamWorks team must have seen how popular the Turtles had been since the '80s and figured they could tap into the same sort of tone and humour as the animated series for their own property. That said, there were numerous TMNT clones in the '90s, too, such as Street Sharks, Extreme Dinosaurs, and even Battletoads, so this is nothing new here.
However, Kung Fu Panda does differ from TMNT in several ways. For one, it takes place in Ancient China, while the Turtles tend to have their adventures in the modern era – bar a few exceptions. In addition, Kung Fu Panda is more about Po's hero journey than anything else. There's no disputing he's the main character and central focus here, while everyone else is there to support him. Conversely, the Turtles is a coming-of-age story of four brothers, and each of them is important to the overall story. So, while Kung Fu Panda found inspiration from TMNT, it's also different enough to avoid being a simple copy-paste formula. And hey, it's also another property that caters to the same fan base, so everyone wins in the end.
Tell us, do you think Kung Fu Panda is too similar to Teenage Mutant Ninja Turtles? Let us know in the comments section.