Is Jon Snow getting his own show? "Yes, there is a Jon Snow show in development," Game of Thrones author George R. R. Martin wrote on his blog on 23 June 2022. "Our working title for the show is SNOW."
RELATED: Is Jon Snow The Prince That Was Promised? Here is Why That Isn't The Case
Jon Snow's ending in Game of Thrones season 8 left many fans feeling unsatisfied. Although he may have gotten off easy after murdering the new queen, it was still thought unfair that he did not get a chance to sit on the Iron Throne. But recent events have suggested that this may not have been the last fans will get to see of the beloved character. In fact, HBO has confirmed that Jon Snow would be receiving his own Game of Thrones spin-off under the working title 'Snow'. But considering the finality in his ending from the main show, what will the spin-off series be about? And better yet, when can fans expect it to be released?
Much debate and rumours have been circulating on the internet concerning the Snow tv series. Some fans are unhappy about this, while others are ecstatic at the prospect of Kit Harrington's return. But the most important questions that fans have been asking are what the show will be about, who will return to the cast and when it will be released. So, let's answer some of those questions below without further ado.
When is the release date and who is the cast?
So far, you may be disappointed to find out that not much has been confirmed for the show. It would seem that a lot of details have either been kept under wraps quite nicely or is still in discussion. No premiere date has been released, not even an estimation of when fans can expect the show to hit their screens. Furthermore, there have yet to be any confirmed cast members outside of Kit Harrington as Jon Snow.
There has been a lot of speculation, however, that actors/actresses such as Gwendoline Christie (Brienne of Tarth) and Kristofer Hivju (Tormund Giantsbane) might be reprising their roles. In addition, it would make sense that fans would at least see Tormund again, considering Jon would be beyond the Wall with the Wildlings. And finally, in June 2022, George R. R. Martin confirmed that the official title for the show would be Snow.
RELATED: Here is Why Ned Stark Should Have Been Honest About Jon Snow's Lineage
What will the Jon Snow show be about?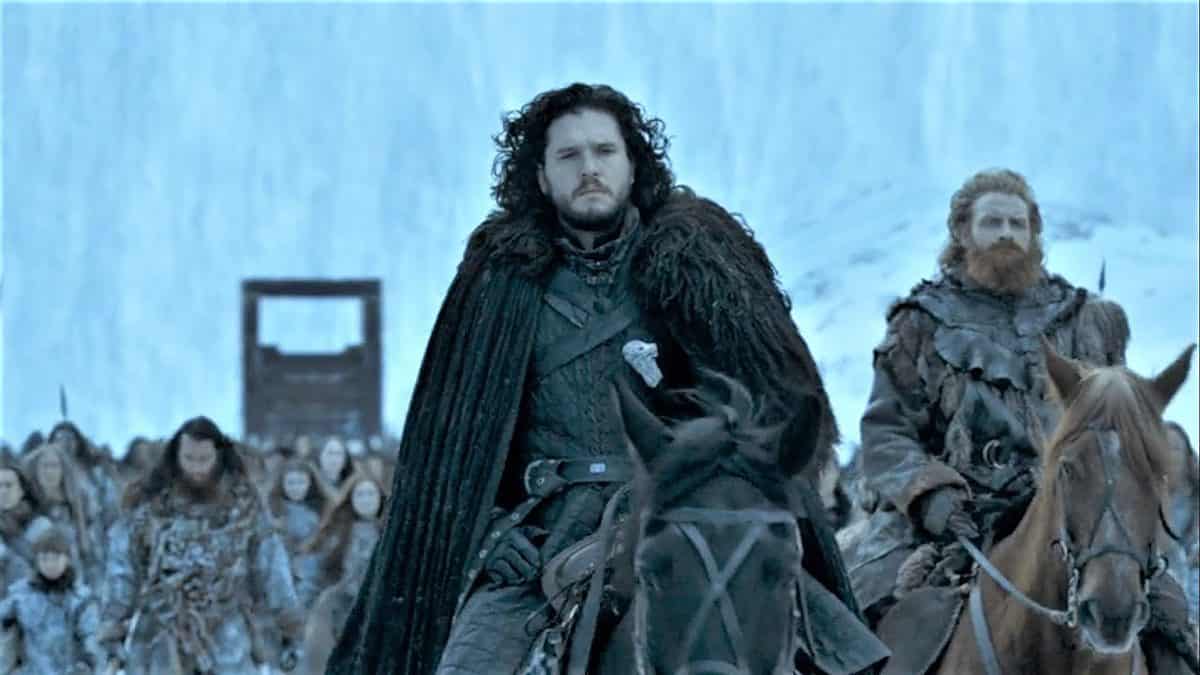 Considering that the premise of the show was Kit Harrington's idea, it came as no surprise that many people were eager to corner the actor for some information. At a panel during a recent Game of Thrones convention in LA, Harrington told Entertainment Weekly what he thought Jon Snow's mindset was at the end of Game of Thrones. Unfortunately, this was as much information as the actor was willing to share.
He explains that Jon must have felt that he got off easy after murdering Daenerys. Harrington further explained that Jon was expecting to be beheaded while awaiting his fate in the cell at the end of season 8. He did not expect to get out of that one and did not want to either. Jon was done, and the fact that he got to go beyond the Wall was a great gift and a curse. The actor further explained:
"He's gotta go back up to the place with all this history and live out his life thinking about how he killed Dany, and live out his life thinking about Ygritte dying in his arms, and live out his life thinking about how he hung Olly, and live out his life thinking about all of this trauma, and that, that's interesting."
Based on this explanation, it can be expected that Jon Snow would have to deal with a lot of trauma and come to terms with it. And it would make sense that this would act as motivation for him to end up in Westeros once again, South of the Wall. Most importantly, though, fans are hoping to see more of Ghost and Jon's bond.
RELATED: Was Daenerys Targaryen Really Pregnant With Jon Snow's Child In Season 8?
Are you excited about Jon Snow getting his own spin-off TV show?