Discover why Altair Breaker is one of the best new VR experiences available for the PSVR 2 headset. Find out if it's worth playing and get a sneak peak.
RELATED: Is The PSVR 2's Townsmen VR Worth Playing?
This multiplayer sword-fighting game, Altair Breaker, was developed by Thirdverse, the same people responsible for creating Swords of Gargantua. Players will find themselves on Vastus Isle, a floating island once home to a magical workshop; now, it lies in ruins thanks to the LAWS (Lethal Autonomous Weapons Systems). Players must help the humanoid AI Stella clear the different environments of the deadly robots that have claimed the land for themselves.
What's Great About Altair Breaker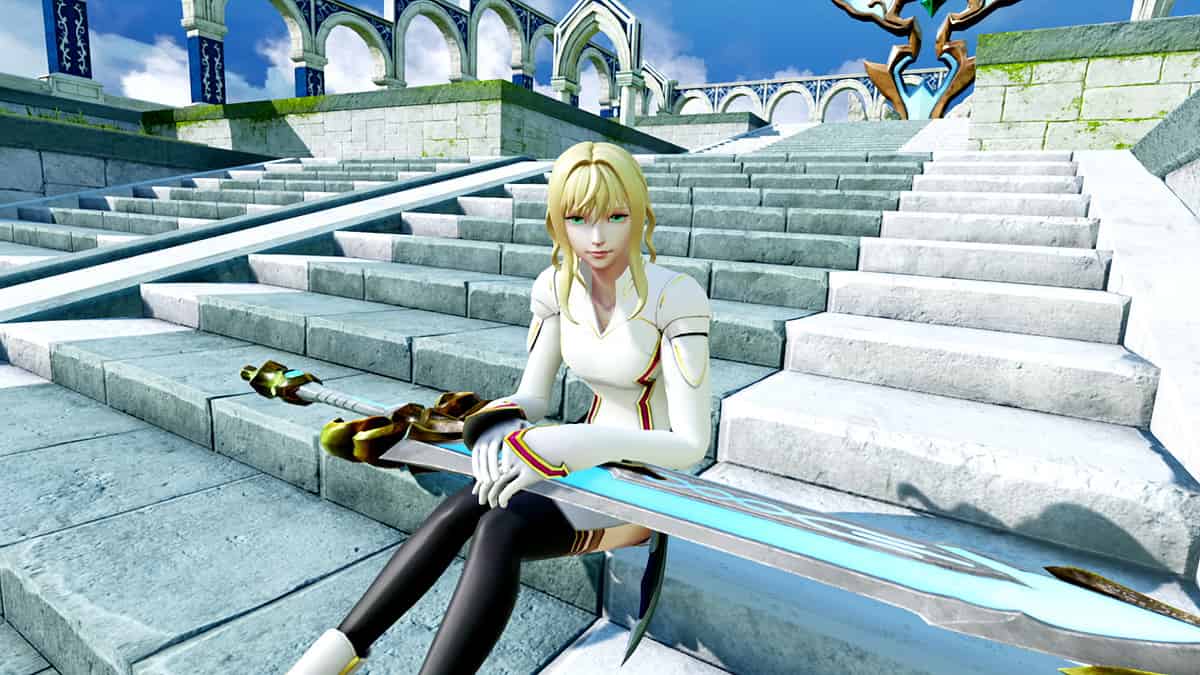 Altair Breaker's visuals are relatively simple but very well done. There's a lot of attention to detail in the make-up of the arena and the designs of the characters, weapons and enemies. Unfortunately, players can't change what they look like very much, but it's not really an issue, and you barely look at yourself while playing the game.
Combat is relatively simple but still a lot of fun. Players run around with a sword and shield and spend the whole game hacking away at enemies that don't give you much of a challenge. Unless, of course, you are unable to hit their hitbox.
You can play across platforms with your friends and take unconventional paths to different sections of the arenas by climbing any wall you choose. Hand tracking is satisfyingly brilliant, and using the glider or climbing can be fun.
RELATED: Is The PSVR 2's Thumper Worth Playing?
Issues With the Altair Breaker
Unfortunately, the game has a lot of issues that players can't overlook. There is basically no story to the game, and you keep replaying through four similar-looking, barren areas while clearing wave after wave of enemies. Each level can take between 10 and 15 minutes to clear out, and after a while, it starts to get dull looking at the same collection of things.
Players are forced to fight through the same 20 unrewarding levels, and when they finally reach the end, they are gifted with a special sword that doesn't mean anything because the game has ended, and there are no more enemies to fight.
There are only three types of enemies: a sword-fighting robot, a shooting root and a larger robot that can shoot and sword-fight. None offer any real challenge, so all you're doing is swinging your hands madly through the air, blocking any attacks your enemies manage to make and finding treasures.
A few players found the turning controls incredibly irritating and a little outdated. Nothing can be don't to change the speed of your turn (which can only be done in slow, 15-degree increments) or make it smoother. So while battling each enemy, you have to suffer with choppy turns.
Altair Breaker is marketed as a multiplayer game. Unfortunately, the multiplayer experience is infested with various glitches. For example, enemies will jump off a platform and respawn, only to repeat, stuck in a continuous look of committing suicide while players keep trying to hit them. It doesn't help that the hitboxes on enemies are not always easy to find, making play even more frustrating even though enemies are harmless.
RELATED: Is The PSVR 2's Star Wars: Tales from the Galaxy's Edge Worth Playing?
TL;DR
Altair Breaker is an online sword-fighting game developed by Thirdverse.
The game's design and play style made it seem like it would be a hit in VR.
Unfortunately, too many issues exist for Altair Breaker to be considered a worthwhile VR experience.
What do you think of Altair Breaker on the PSVR 2?