After the huge-scale mega-hit Avengers, and a rusty sequel, Iron Man 3 had a lot to prove to audiences, most especially comic book fans.
Raking in just over a billion dollars at the box office, the third installment certainly proved that the character is still big business and that audiences loved Downey Jr.'s metal man. And now it's available for you to own and view at your heart's content in pristine Blu-ray high definition quality.
Bearing the curse of the threequel in mind, Marvel opted for a back to the basics approach, employing a new director and leading the multi-million dollar series on a new path. In the plus column, the character is wittier, the scale of the film is bigger, the action is epic and we're treated to more of Tony Stark (Robert Downey Jr.) without the suit. On the other hand, Shane Black fails to balance the character as well as Jon Favreau did in the original. Instead, we are treated to tons of laughter and entertainment versus real depth and story. Calling Iron Man 3 a disappointment, however, would be the furthest thing from the truth. Although, it is bound to fall short of expectations, if even just a little, it's still a great accomplishment. Of course nothing I say could, nor should it, stop audiences from flocking to see The Golden Avenger's return to the big screen.
The Mandarin: Ladies, children, sheep… Some people call me a terrorist. I consider myself a teacher. Lesson number one: Heroes, there is no such thing.
The Story
After months of build-up and an excessive amount of trailers, this overwhelmingly likeable, yet imperfect, third installment still manages to offer a number of big surprises. Whatever you think you know about the story is probably incorrect. Lethal Weapon scribe Shane Black uses a number of twists and turns as ammo against an unsuspecting audience. Expect laughter, expect action, expect metallic heroes and expect an extensive cast of reliable supporting characters. That's really all the understanding and preparation required here.
---
---
In many ways Iron Man 3 acts as a double sequel, both to Iron Man 2 and Joss Whedon's Avengers. It's partially successful with carrying the spirit of The Avengers, but often loses focus of what's important, trading a strong character driven story for a healthy dose of tongue-in-cheek humour. In the midst of the greatest distress Tony Stark still manages to make time for his usual verbal pirouettes, barking out quips by the minute. Those who enjoy their comic book films with a more serious tone will be impartial to the cartoonish presentation. And, yes, although the previous chapters in the Iron Man trilogy are also heavy with humour, Iron Man 3 manages to take it up a level or two. No scene escapes without the use of a one-liner, a wise crack, a sight gag or a bit of slapstick.
Tony Stark: I'm Tony Stark. I build neat stuff, got a great girl, occasionally save the world. So why can't I sleep?
Nevertheless, any and all crippling flaws in Iron Man 3 are hidden well behind the breathtaking state-of-the-art visual effects. The Man-in-the-Can has never looked this good. If it were possible at all, the third installment builds on from game-changing The Avengers by creating the biggest Vfx film to date. Every single bit of detailed debris is fine-tuned to create the most realistic experience. Coupled with the plausible 3D gimmickry, Iron Man 3 sets a new high standard for visuals.
Continuing directly after last year's Avengers Assemble, billionaire playboy Tony Stark struggles to find any form of peace after saving New York City. With so many unanswered questions and realizing the possibility of further threats, Stark finds himself fighting insomnia – with most of his time spent experimenting with new suits of armour. His time for introspection is interrupted by the arrival of a new terrorist, The Mandarin (Ben Kingsley). The new super villain unleashes a threat against Iron Man, endangering the lives of those closest to him, including his sweetheat Pepper Potts (Gwyneth Paltrow), his bodyguard Happy Hogan (Jon Favreau) and best friend James Rhodes (Don Cheadle). And so Tony Stark dons his full metal jacket again in search of revenge and justice.
Tony Stark: Dads leave. No need to be such a pussy about it.
Iron Man 3 plays out a bit like The Stark Knight Rises. With the exception of the strong comical influences, there are many similar elements between the two films. For one, it sees our hero completely stripped from his powers, with multiple villains and subplots all woven together. It's is by no means a copycat though. Where The Dark Knight Rises plays on doom and gloom themes, Iron Man 3 is much lighter and, probably a lot more "fun". For better or for worse, Shane Black has dragged his filmmaking sensibilities into the third installment.
It's a great bit of popcorn fun. It just isn't the number one blockbuster film of the year (crossing thumbs for Superman). As the kick-starter for Marvel's Phase Two, however, the overtly outlandish Iron Man 3 delivers and entertains.
Video Quality
Iron Man 3 comes to Blu-ray featuring a very strong 1080p AVC encoded video and a 2.40:1 aspect ratio. Like all Marvel releases, the video is sharp, crisp and flawless as expected, even in the high contrast scenes. The Blu-ray is rich in detail and texture. The bright metalic colours are remarkably realistic and pop even in the darkest scenes. I doubt anyone needs convincing that a title like Iron Man 3 would have amazing video quality. As far as high definition goes, this is cream of the crop. Definitely a disk worthy to demo your home cinema.
Audio Quality
Iron Man 3's audio is as spectacular as it's video. The DTS-HD MA 7.1 mix is nothing short of breathtaking. There is good and there is Iron Man 3 good. Every sound and piece of music is mastered to perfection and gives the full system a workout. It's really well balanced too. If you had to run from speaker to speaker you'd hear a unique sound with each one. Everything is in it's right place. Again, what else would we expect from a title of this stature?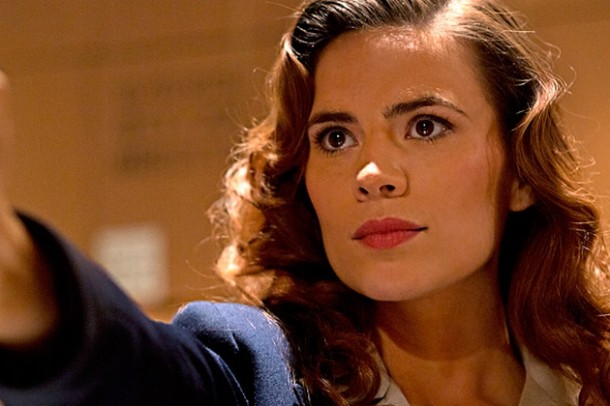 ---
---
Extras
The Blu-Ray release of Iron Man 3 provides a fairly standard collection of features. Unfortunately, it's a case of more of the usual here. With the exception of the Marvel One-Shot short film, an enjoyable 15-minute short featuring Agent Carter (Hayley Atwell) from Captain America, and the exclusive Behind the Scenes of Thor: Dark World, the extras are pretty predictable and unimpressive.
The extras include:
Marvel One Shot: Agent Carter
Featurettes – (The Iron Man Unmasked (11-minutes), Deconstructing the Scene: Attack on Air Force One (9 minutes) and a Behind the Scenes look at the upcoming Thor film)
Deleted Scenes & Extended Scenes
A Gag Reel
Audio Commentary

Conclusion
Say what you will about the story and the movie itself, but the Iron Man 3 Blu-ray is certainly worth owning. It goes without saying that Marvel take pride in their releases and make sure to offer only the best for their fans. Iron Man 3 Blu-Ray is worth every cent.