In Marvel Comics, everyone changes costumes at some point. I mean, how many outfits has Spider-Man shown off throughout the years? In the latest development, it appears as if Daredevil will receive a costume upgrade, courtesy of Iron Man.
Daredevil #22—by Chip Zdarsky, Francesco Mobili, Victor Olazaba, Mattia Iacono, and Clayton Cowles—features an exchange between Matt Murdock and Tony Stark, where the Devil of Hell's Kitchen asks the billionaire to help out his city.
Without getting into too many spoilers here, their conversation concludes with Tony offering to help Matt with an upgrade to his costume. Basically, some Stark tech to turn him into what shall be dubbed Iron Devil.
Of course, this isn't the first time that Tony has upgraded a fellow superhero's outfit—the Iron Spider costume, in particular, is a high-profile example. While it's nice to see Tony become a mesh of Karl Lagerfeld and Steve Jobs, Daredevil is probably the last superhero who needs an apparel upgrade.
From the all-black ninja-inspired suit to the classic red or even the eye-catching canary yellow, Daredevil hasn't been afraid to mix it up when he has to. Sure, a little more padding and protection wouldn't hurt the guy, but why mess with a winning formula here?
More importantly, Daredevil as a character has always worked because he isn't going cosmic or battling otherworldly forces. He's fighting the scum in his city and cut himself the perfect niche in the Marvel Universe.
There's no need for him to become some interplanetary hero who travels across space and time to fight foes from other galaxies. That's just not who he is.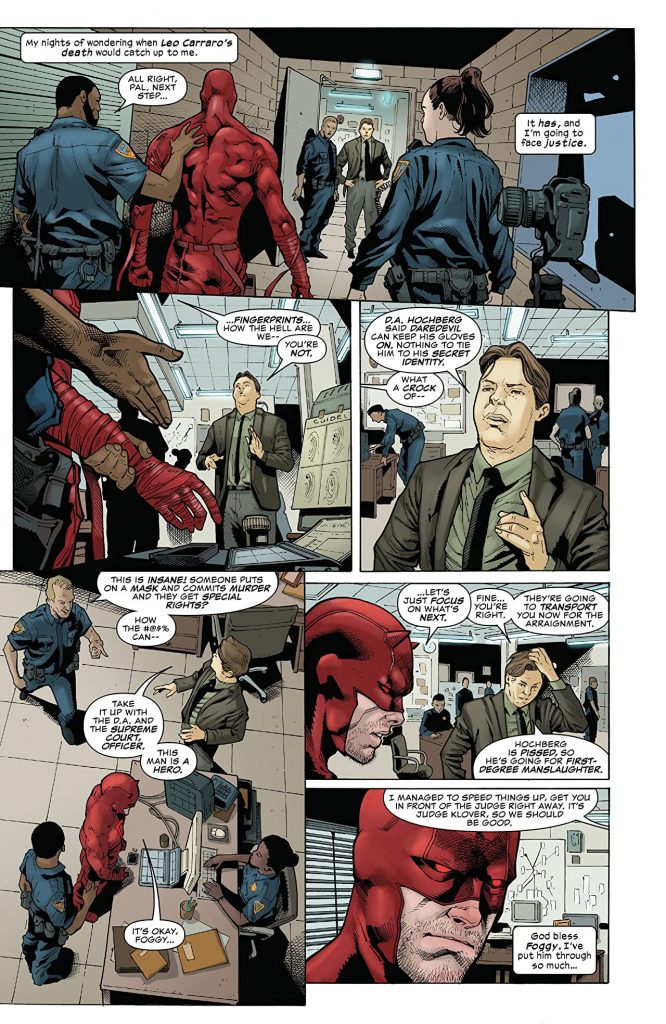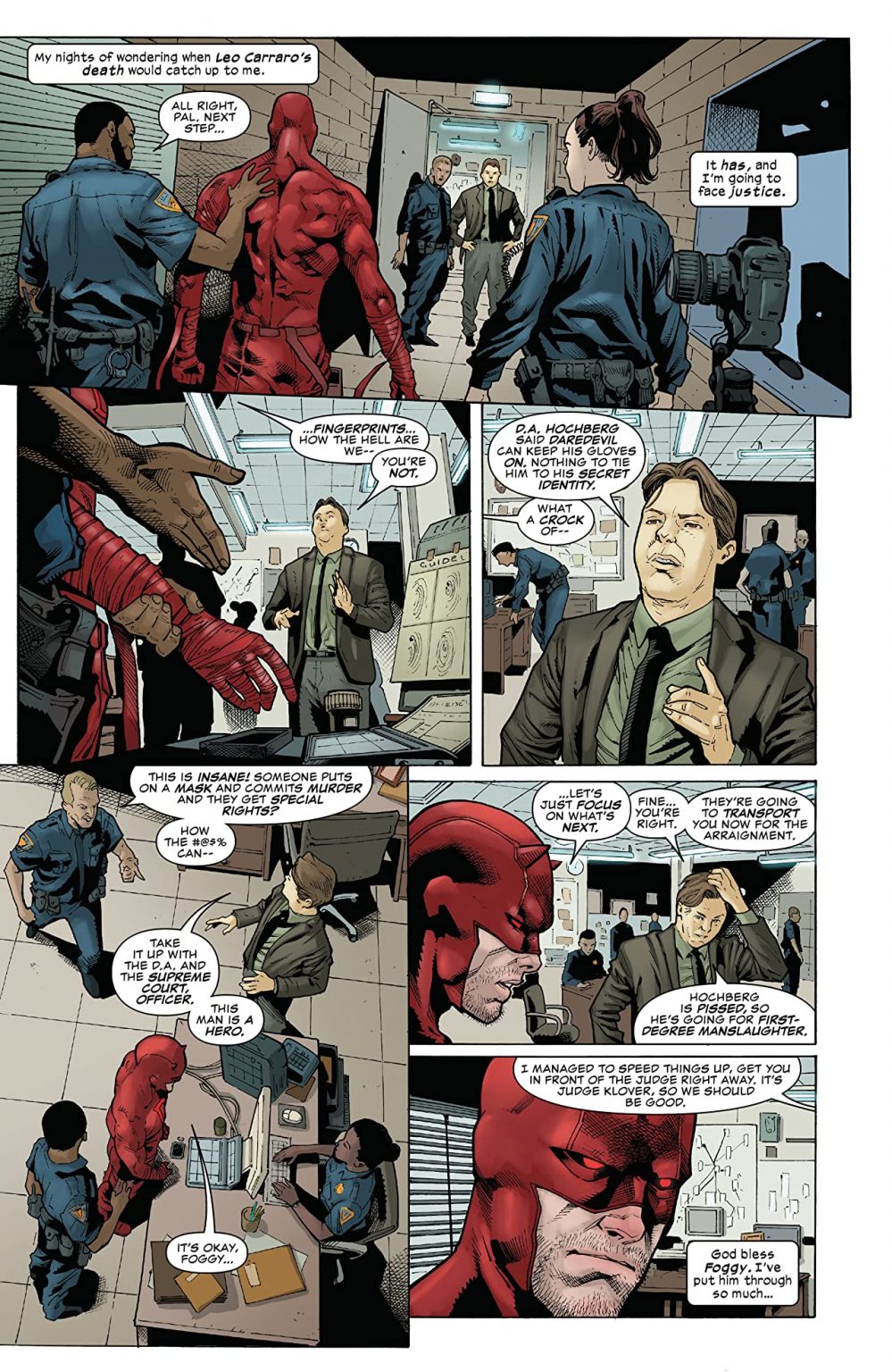 As a result, his costume is ideal for what he does—and what he represents. Not everything needs to be enhanced by tech. Not every superhero needs to look like NASA's wet dream. It's possible to be a city-level hero and still wear a costume that could've been designed from the comfort of your own home.
If Matt does end up accepting Tony's offer, hopefully it's a short-term deal—kind of like Batman's special armour for when he needs to take down a Kryptonian like Superman. Because, really, does every single Marvel character have to be an Iron Man clone in some way or the other?
Stop trying to make it happen, Marvel!
Tell us, do you think Daredevil should use Iron Man's special armour? Let us know in the comments section.