While Apple is still hard at work fixing the bugs that became apparent in iOS 16 since it was released, this hasn't prevented them from working on the following operating system. Not even a month into 2023, we have seen some leaks about what we can look forward to with the changes coming out of Apple for the iPhone 15 with iOS 17.
RELATED: Why Apple Delaying its Augmented Reality Glasses Could Be Bad for Business
iOS 17 On iPhone 15 Leak
The new operating system is codenamed, Dawn. Information from the leak suggests that it will look similar to iOS 16, and Apple isn't planning massive redesigns for this year's release. The new operating system will be supported on six Apple iPhone models that feature Dynamic Island. This will include iOS 17 for the iPhone 14 Pro, iPhone 14 Pro Max, and all four upcoming iPhone 15 models.
There will be some notable changes, despite the lack of change in appearance, including some upgrades for the Music app related to how users will navigate within the app. They will also be making relatively minor changes to the Mail, Reminders, Files, Fitness, Wallet, and Find My apps in iOS 17, so it won't be too much of a lack of changes.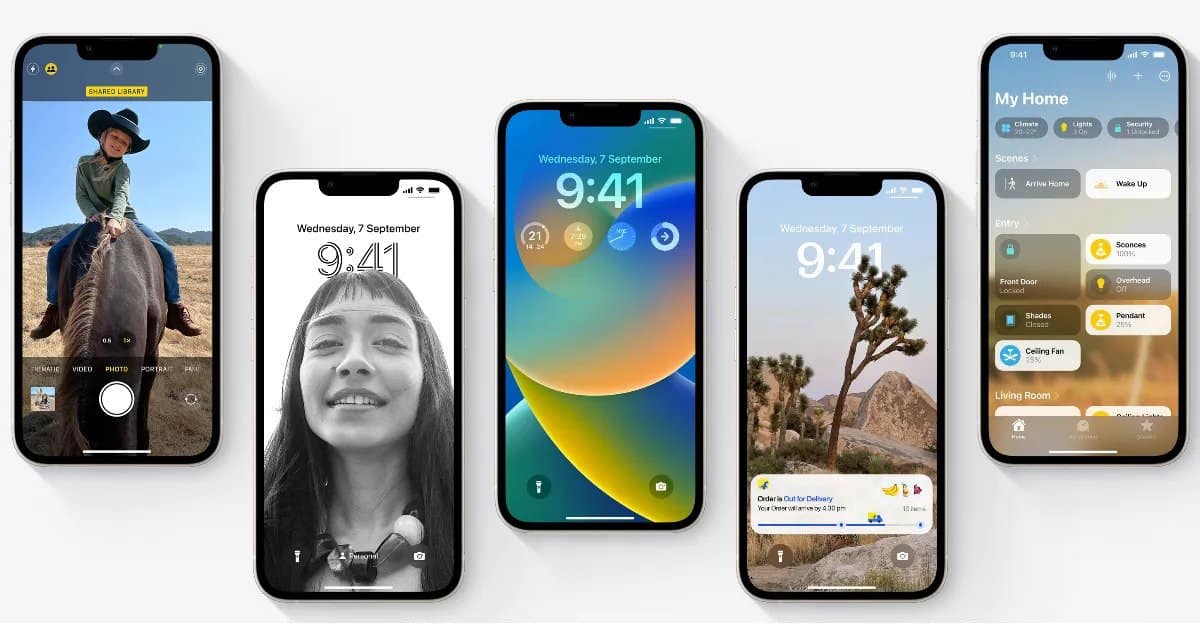 Some significant changes are expected to happen to the Home app of iOS 17. Still, unfortunately, the leaker wasn't able to share any essential specifics about the changes, so we will have to wait for more details to see about this one.
The leak also contained information about the iPhone 15 with iOS 17, specifically that all four release models will have USB-C ports. Of course, it isn't a recent development that Apple is moving towards the USB-C, but the leak shared something interesting. Two iPhone models will support data transfer speeds similar to USB 3.2 technology." This means that the iPhone 15 and iPhone 15 Plus will have similar transfer speeds to the Lightning port, despite being phased out.
RELATED: Apple Is Introducing Higher-Quality M2 Chips For Select MacBook Pros
LeaksApplePro
The leaked information was shared on HowToiSolve by LeaksApple Pro, which suggested that the new operating system is set to launch alongside the iPhone 15 during the fall of this year. LeaksApplePro has a decent track record of sharing accurate information, so there is a decent chance that this is all true. Still, there is no way to confirm the leak. So take all of this with a pinch of salt, although too much salt might not be necessary.
Supposedly, Apple has decided to make only a few cosmetic changes to its new operating system because they are directing its time and resources elsewhere. Apple is developing their mixed reality headset and the software needed to power it. It was leaked along with the information about iOS 17 that there would be a dedicated app in the operating system similar to the Watch app, "but with significantly more features" for the mixed reality headset.
All our questions will likely be answered when the new iPhone and operating system release is announced later this year. Until then, keep looking for more leaked information if you are curious.
RELATED: Is It A Good Idea For Apple To Add Touch Screen Features To Mac?
What features would you like to see in Apple's new iPhone 15 iOS 17?