Amazon Prime has released the first trailer for Invincible, a new animated superhero series based on a comic book from The Walking Dead's Robert Kirkman.
Described as an adult animated superhero show, Invincible will focus on Mark Grayson (voiced by Steven Yeun), a 17-year-old with a superhero dad. When Mark starts developing powers and abilities of his own, he discovers that his father, Omni-Man (voiced by J.K. Simmons), isn't exactly who he is portrayed to be.
With his Omni-Man as his mentor, Mark becomes Invincible.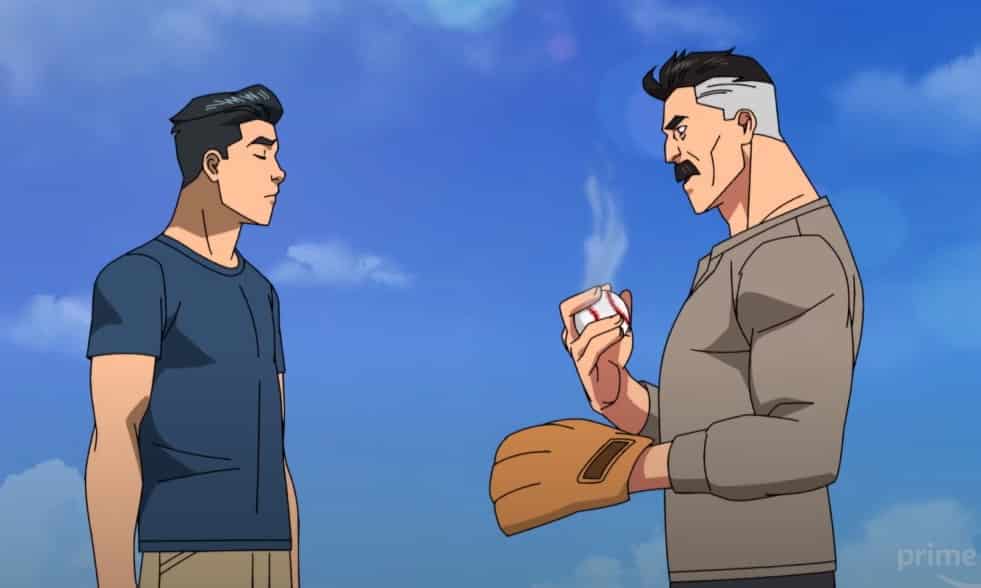 Releasing in 2021, the star-studded eight-episode series also features voice acting by Sandra Oh, Seth Rogen, Zazie Beetz, Mark Hamill, Walton Goggins, Jason Mantzoukas, Mae Whitman, Max Burkholder, Chris Diamantopoulos, Grey Griffin, Gillian Jacobs, Zachary Quinto and many other talented stars.
Teen Titans' Simon Racioppa will server as showrunner.
"If you've been reading the comic book series, you're going to get everything you've been expecting or wanting," Robert Kirkman said during the virtual event. "But we're changing some characters, we're expanding some roles, we're putting a little bit of spice in there to keep you guys guessing."
What did you think of the trailer? Will you be watching Invincible? Let us know in the comments below.