Everyone's favourite free massive multiplayer battle royale obstacle course game has some epic new skins coming to their store. In addition, Fall Guys Twitter just announced that three awesome superheroes from Invincible are coming to the Fall Guys Store today!
RELATED: 10 DC Comic Book Battles We'd Rather Forget
New Skins Coming to Fall Guys Store
In a Twitter announcement on the 3rd of January, three unique character skins are being added to the Fall Guys Store. They will be available for purchase today!
Invincible, Omni-Man and Atom Eve are flying into the Fall Guys Store on the 5th of Jan! @skyboundgames SAVE the date." – Fall Guys – Season's Yeetings (@FallGuysGame) Jan 3, 2023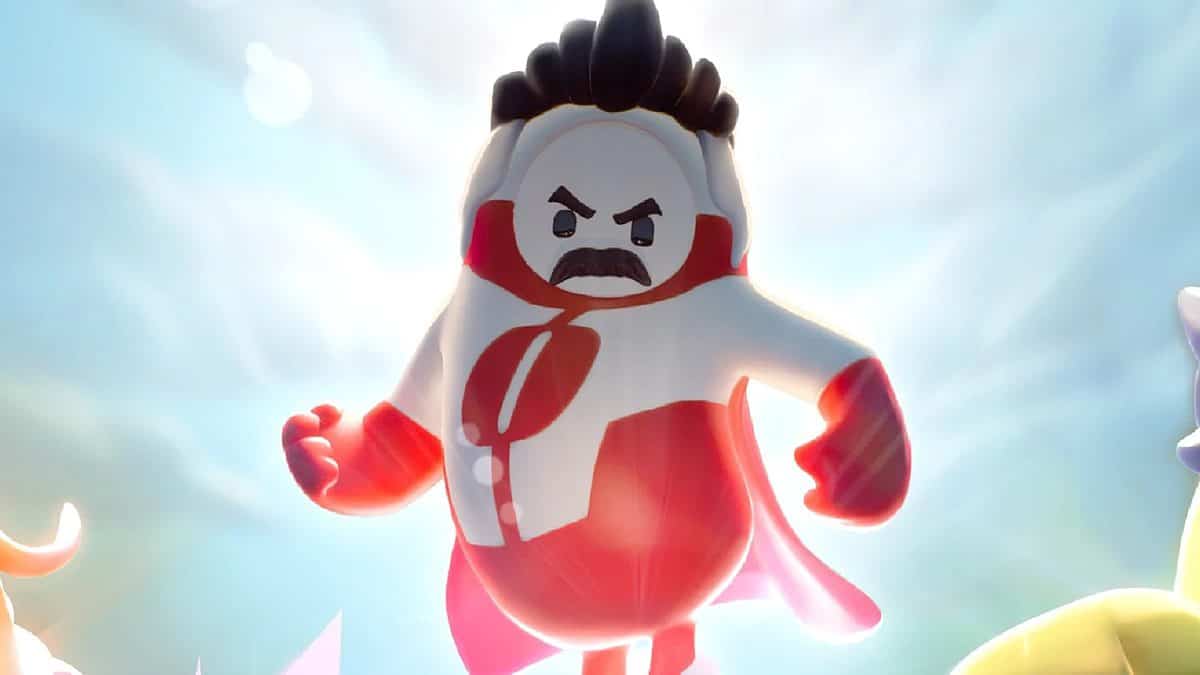 You may know these three awesome superheroes from Image Comics' Image Universe. Omni-Man, also known as Nolan Graysons, is a hero and a member of the humanoid alien race with immense physical abilities and superpowers, the Viltrumites. He is coming to the Fall Guys Store with his first-born son, Mark Grayson, better known as Invincible.
Of course, all good things come in threes, and Invincible wouldn't be complete without his love interest and better half, Atom Eve. Samantha Eve Wilkins, another incredible hero, is joining the two Viltrumites as character skins that Fall Guys players can purchase from the in-game Store so that they can run around, completing obstacle courses as their favourite Image Comics heroes.
RELATED: Invincible Season 2 Will Be Bigger And Better
Fall Guys
Fall Guys is a free massive multiplayer battle royale obstacle course game available on nearly all platforms, from PlayStation and Xbox to Nintendo Switch and even the Epic Games Store (PC). In this battle royale, up to 60 players battle it out online to try and be the last one standing at the end of all the obstacles that they have to face, from races with tipping platforms, fighting their way through slime, memory games, to platforms that disappear when you stand on them for too long.
This cute and fun game quickly became a favourite for gamers and YouTubers because it was a free-to-play online game with the essence of a battle royale but didn't include guns. Fall Guys made the battle royale scene more accessible to gamers from all backgrounds, especially youngsters who are playing games or girls who find battle royale shooters' competitiveness a little too intimidating.
Every player starts out as a basic bean for an avatar with little legs and arms. There are many customization options, like changing the colour or pattern of the outfit or purchasing cute skins and accessories from the Fall Guys Store. Always wanted to be a burger with legs? Now you can. Always wanted to run around completing obstacles as a unicorn? Now you can. These accessories and skins are available for in-game currency (winnable through completing obstacle courses or winning your battle royale) or through purchasable currency.
If you want to be the most fabulous little bean in your game, download Fall Guys now and find Invincible, Omni-Man, and Atom Eve in the Fall Guys Store and be your own hero.
RELATED: Henry Cavill Is Perfect As Invincible's Omni-Man
Will you be downloading the Invincible characters at the Fall Guys Store?