Only a few weeks remain until one of the most anticipated games of the year Anthem will launch worldwide.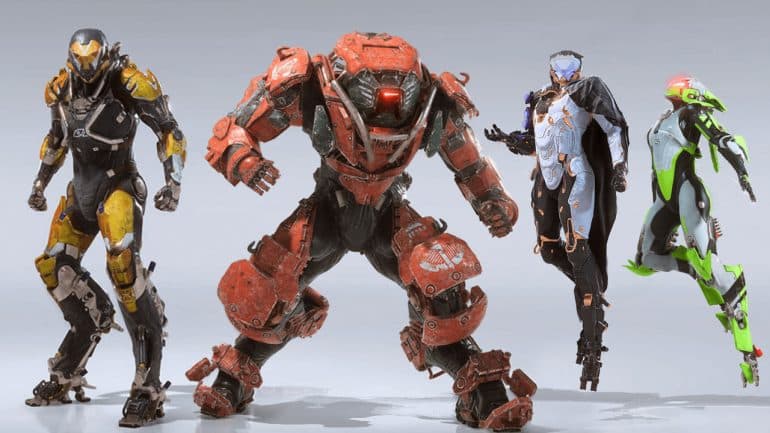 For those who didn't know it is an action-adventure RPG game developed by BioWare and published by Electronic Arts. BioWare, known for the Mass Effect and Dragon Age series, has spent the last few years creating the project, hoping that it will become the next great hit in online gaming. Development of the game started immediately after the release of the final Mass Effect game, in 2012. The first glimpse of the game was teased in E3 2014, however, BioWare hasn't shared any plans about the release until E3 2017. The game was scheduled to be released by the end of 2018 but the scope of the game was so immense that the company had to reschedule.
Now, every sign points towards the inevitable release of Anthem. Last week the game hosted its first VIP demo test which boasted huge popularity. However it also revealed some of game's problems, and BioWare is already hard at work, trying to fix every issue before the launch of the game. Despite its rocky demo weekend, that game has the potential to fulfil BioWare's vision as fans of the genre across the globe are patiently waiting for February 22nd.
The latest game trailer highlights four Javelin exosuits which will represent different game classes, to give players a closer look at what these will be capable of in combat. During Anthem's launch, new players will be able to choose one out of four Javelins, each with distinct gameplay styles.
The Ranger will be the go-to choice for players looking for a well-rounded experience. The Colossus will be a perfect pick for players who want to tank ridiculous amounts of damage. The Interceptor's main strengths will be fast melee combat and speed suitable for players embracing a hit-and-run type of combat. The last one, Storm will allow players to call down elemental attacks for some serious damage numbers.
While every player will be able to unlock all four Javelins, only one will be available at the start of the game. These Javelins can be enhanced and upgraded with the loot earned in the Anthem World, so players will be able to make countless personal customisation choices.
The game will launch on February 22nd. Anthem will be available on PC, PlayStation 4 and Xbox One. If you're planning to play the game, head over to Eneba games store to pre-order your copy of the game.