If Rotten Tomatoes is to be believed, Spider-Man: Into the Spider-Verse might prove to be the best Spider-Man film of all time. Early reviews from critics are rolling in, with the consensus being that the film is a "purely enjoyable adventure with heart, humour, and plenty of superhero action". Based on 38 reviews, the film has an average rating of 8.8 out of 10.
To put it into perspective, 2004's Spider-Man featuring Tobey Maguire scored 93%, 2012's The Amazing Spider-Man starring Andrew Garfield scored 72%, and 2017's Spider-Man: Homecoming scored 92%. This means Spider-Man: Into the Spider-Verse, the seventh Spider-Man feature film in 16 years, is currently the heighest scored Spidey film to date.
Critics also went onto praise the film's animation style, calling it a masterpiece with striking visuals.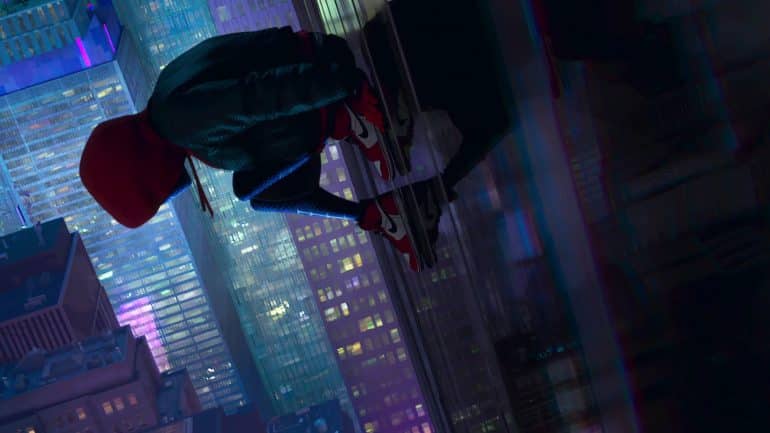 "It's the best stand-alone film to feature the iconic character so far." – Johnny Oleksinski, New York Post

"Spider-Man: Into the Spider-Verse represents some of the best superhero storytelling on the market." – William Bibbiani, The Wrap

"The film's wild and contradictory aesthetic – elements of which clash against each other like some kind of dissonant cartoon jazz – dazzlingly explodes the outmoded idea that superhero movies have to look a certain way." – David Ehrlich, indieWire

"With whip-smart writing and dazzling animation, Into the Spider-Verse is the best Spider-Man movie yet." – Matt Goldberg, Collider

"A spectacularly amazing animated spectacle that serves as a beautiful reminder that the superhero genre has many more stories to tell in the most revitalizing forms." – Rendy Jones, Rendy Reviews
Sony is very confident about the film's success and has already ordered a sequel, a female-centric spinoff with Lauren Montgomery attached to direct.
Spider-Man: Into the Spider-Verse hits theatres everywhere on December 14.