With many feeling that recent triple-A games have been a letdown, it only makes sense that the indie game industry has started to boom again. This is especially true for the South African indie scene, which has seen some gems being released by dedicated and passionate local game developers over the last few years. Fortress of Solitude had the opportunity to sit down with I.P Gaming, a local group of game developers, about their ambitious new project called Akromah's Tale, a 3rd-person action-adventure RPG.
Q: What do you think are the most exciting elements and gameplay features that gamers have to look forward to experiencing when they step into the world of Akromah's Tale?
A: Definitely the physics-based combat along with unique mechanics for the bag character (Tayle) – which gives you some fun, sandboxy elements to mess around and play in your own style. That being said, the story is our main focus. We want this game to leave an impression on people.
Q: How did you come up with the concept for Akromah's Tale?
A: I was working on a game after university and it was just a basic sidescroller game. Shortly after, the other two members (Damien Hes and Audhesh Maharaj – both of whom I went to high school with) joined the party after giving me a ton of support. It slowly grew into something bigger, better, and way more fun. And thus, Akromah's Tale was born. After the initial quality jump, it was obvious that this wasn't going to be some basic, generic game.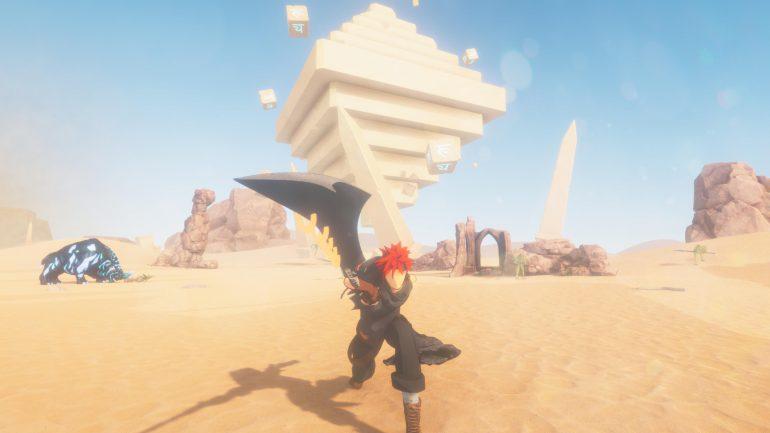 Q: When can we expect to see more of the game?
A: We are always trying to release new content, but we are also wary of what we should show in terms of readiness and whether or not we are happy with the new content. We will be releasing progress updates on a regular basis. A closed playable demo will be available for people to play at Comic-Con Africa and RAGE Expo, where we are hoping to get some much-needed feedback.
Q: Your Facebook page describes you as a small studio, but how many people exactly have you had on the team and what is everyone's specific job?
A: We are just 3 gamers.
Ian Pillay, 27 – Founder, Programmer/ Coder, 3D Modeller, Director, Story, Level Designer – you name it. (Studied Computer Science)
Damien Hes, 27 – Animator, Story Line, Director, Concept Artist, Cinematics (Studied Film & Animation)
Audhesh Maharaj, 26 – Story Line, 3D Modeller (Studying I.T)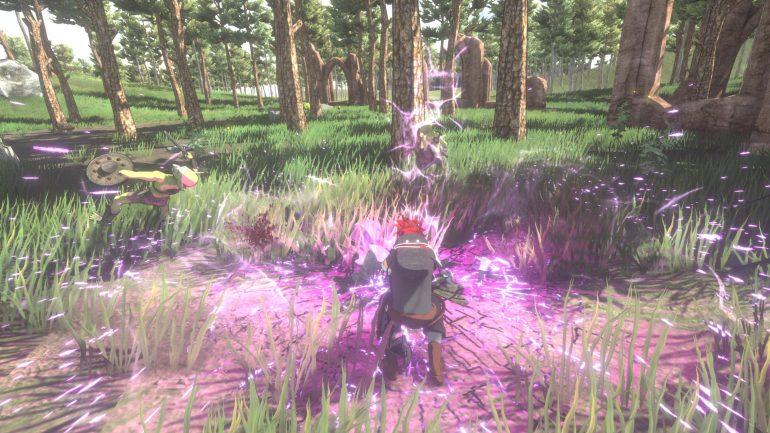 Q: What have been the biggest challenges for you so far in bringing this project to life?
A: Definitely time. We all have jobs/are studying, which means we only have our spare time to work on Akromah's Tale.
Q: How do you dream of moving forward as a developer after the release?
A: We'll definitely continue making games that are quality and fun. We would like to build a name for ourselves similarly to CD Projekt Red, who are known for quality above greed. The ideal dream would be to make games full-time.
Q: Your footage showed a very interesting little critter that follows Akromah around. Can you tell us more about him and what he contributes to the game?
A: That little critter is Tayle, He is Akromah's talking backpack with a few tricks in his pouch. He brings an interesting dynamic to this game which includes some crazy, fun mechanics, unique character, and some humour along the way.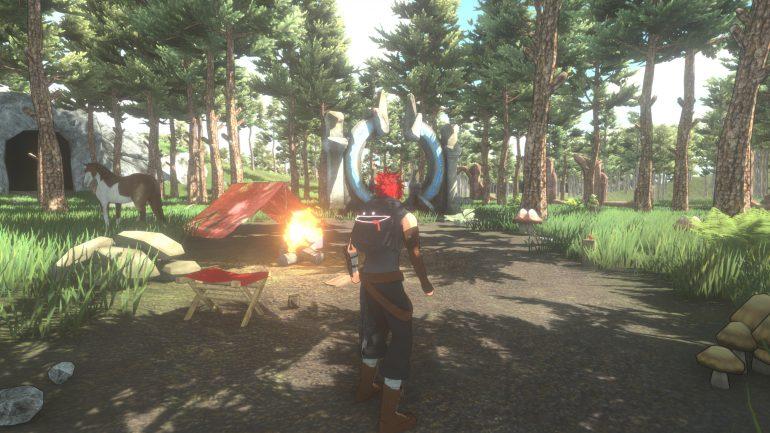 Q: What advice would you offer to anyone hoping to make a serious attempt at game development? What kind of formal skills or personality do you need?
A: Passion is a must. You have to be able to push through the tough times. Also patience. Many people start game development with a massive idea only to quit a few months in realising that it takes time, a lot of time. My advice is to take it slow and start small and try to complete a project 100% before starting another. Every project will give you exponentially more knowledge for the next project. Remember even Flappy Bird's developer failed with 50+ other games before he got to that.
Q: Do you think there are more opportunities for game development as a career in South Africa now?
A: This country is not ready for game development, I would say, but that should never stop you from doing it anyway. With every year that goes by, the opportunities in this country improve. So we are heading in the right direction for sure!
Q: When can the public hope to get a copy of the finished game?
A: There is no formal date, but we are hoping for mid-2020. Although we cannot confirm anything since nothing is final and we do not want to rush any element of this game. We would rather delay the launch of Akromah's Tale and be 100% happy with it than launch it, being 85% happy. We hope that everyone understands this and bares with us!