Jean-Claude Van Damme is inarguably one of the most influential action stars that the world has ever seen, and his name is up there with action legends like Bruce Lee and the like. At 62, the star isn't exactly the youngest out there. But, despite his age, Jean-Claude Van Damme is still acting in movies and series, and he reportedly thought that his last TV show was real life.
RELATED: "I Just Want To Do Karate With Stallone." – Jean-Claude Van Damme Broke into Sylvester Stallone's House
Jean-Claude Van Damme has been an action star in the public eye since the 90s. Unlike many action stars who retire once they reach their prime, Van Damme had a period where he kept a low profile before rebranding thanks to a meta-action-dramedy in 2008 called JCVD. In the film, Van Damme stars as a fictionalized version of himself who gets sucked into a bank robbery with hostages and is forced to reflect on his life.
While his acting career isn't wholly relegated to meta and drama. He has continued to appear in mainstream content like The Expendables 2, and Kung Fu Panda, one of his most recent appearances was Jean-Claude Van Johnson, yet another meta-action-dramedy series, where Van Damme plays a fictionalized version of himself, but this time with a second life where he assumes a different identity, Johnson, to do black ops-style contract work.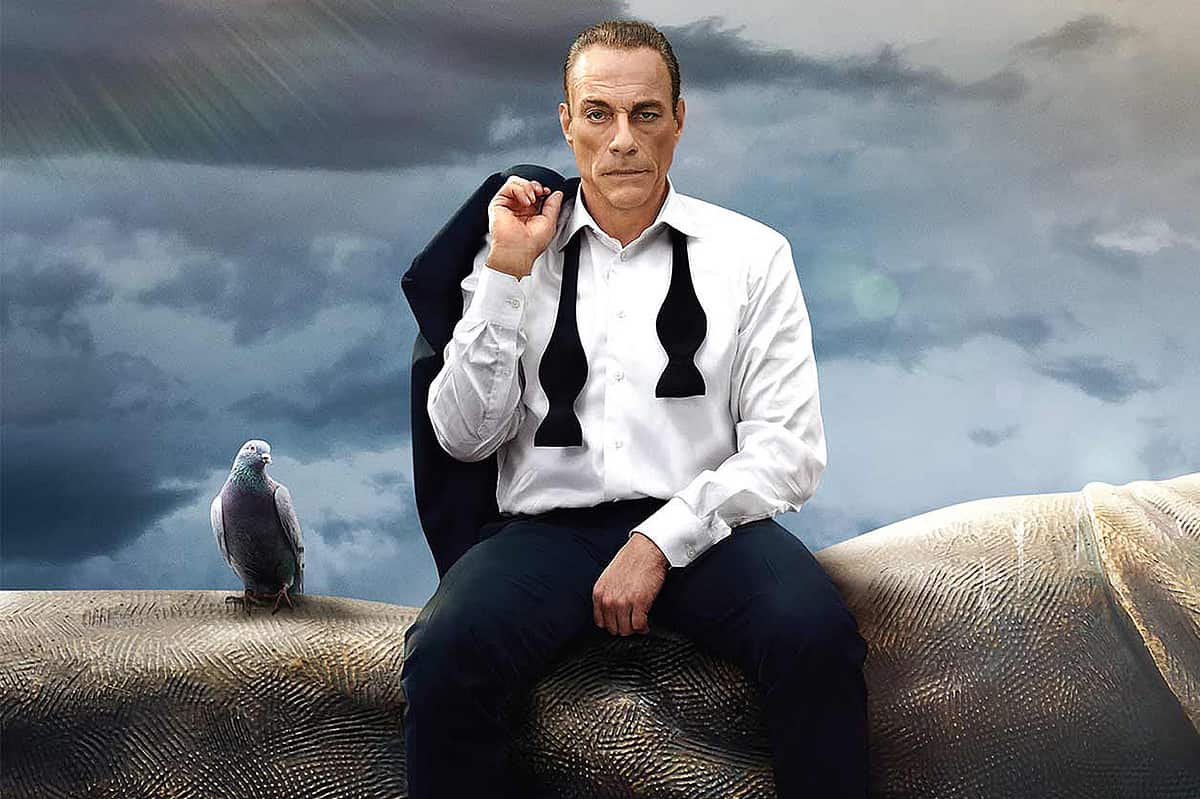 The mini-series aired from 2016 to 2017 and was loved by many people, earning itself a 7.5/10 rating on IMDb. Still, the series profoundly impacted Jean-Claude Van Damme. The creator of the mini-series, Dave Callaham, used experiences from Van Damme's real past mixed in with the narrative and made the series feel like it was "half wish fulfilment, half brutal self-reflection," according to director Peter Atencio.
RELATED: "Pulled a Houdini" – Sylvester Stallone Says Steven Seagal Ran From Jean-Claude Van Damme Fight
Jean-Claude Van Damme felt that the series and the narrative were so surreal that he genuinely thought that no series was being filmed and that the entire thing had been staged as one extensive intervention for him. Peter Atencio told ComicBook.com about his experience with Van Damme when the legendary action star begged Atencio to tell the truth about the point behind the series.
"One day he came up to me on set, and he was dead serious. He just grabbed me by the shoulders and was like, 'Peter, be honest with me, there is no show. This is an intervention, yes?' And I was like, 'I hate to break it to you, Jean-Claude, but there is definitely a show that we're making. This is not just a therapy session for you.' But he had emotional breakthroughs on that show. It was a wild experience, but he was a lot of fun to work with."
Despite the fame he has captivated over the years, Peter Atencio describes Van Damme as a genuinely decent person but completely insane, weird, and "also he's the real deal." It's lovely to hear that an actor with as much stardom as Jean-Claude Van Damme can still be shocked and awed by a story he is starring in and may have had his own private intervention.
RELATED: "Please Tell Him Not To Put His Tongue In My Mouth" – Friends Stars Complained About Jean-Claude Van Damme
Did you think the Jean-Claude Van Johnson series was an intervention for Jean-Claude Van Damme?