In July, Incredible Connection announced the launch of its All Star Gaming platform. The aim was to provide easier access to components and gaming gear to all gamers across South Africa. Today, the brand has announced its partnership with Mettlestate to give back to the community. Incredible Connection All Star Gaming X Mettlestate will bring you the All Star FIFA21 tournament this Saturday, 18 September 2021.
Incredible Connection has gathered some of the best FIFA players in the country to go head to head. The charity tournament will see two match-ups taking place, one on Xbox and one on PlayStation. Each winner will get to decide their charity of choice, which will receive R10,000 in donations.
That's a total of R20,000 to charity this weekend!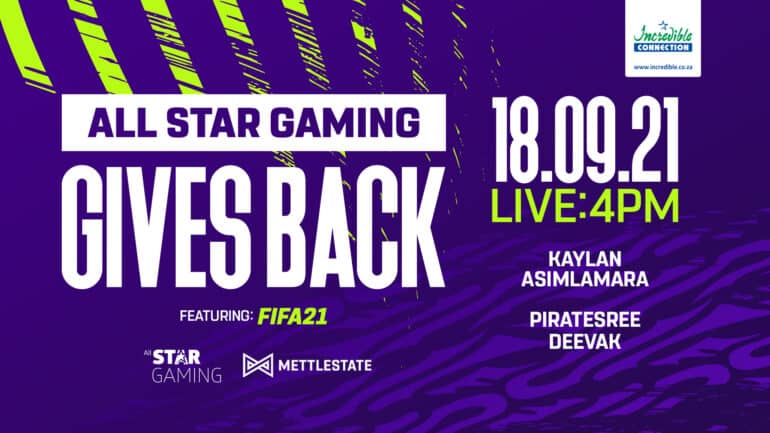 In addition to this, there will also be prizes given away during the All Star FIFA21 event.
Each of the four gamers are excited to be part of the tournament, contributing to the community as a result. The players have expressed their support of giving back to those in need. Additionally, they believe in inspiring the next generation of young gamers. There is often talk about community and building eSports together. This is a great opportunity to achieve this.
The four players include:
PlayStation – Riaasat "REEbrahimovic" Ebrahim vs Deevak "DawieRoodt" Dhanjee
Xbox – Aasim "Boredm84223" Lamara vs Kaylan "KaylanYT" Moodley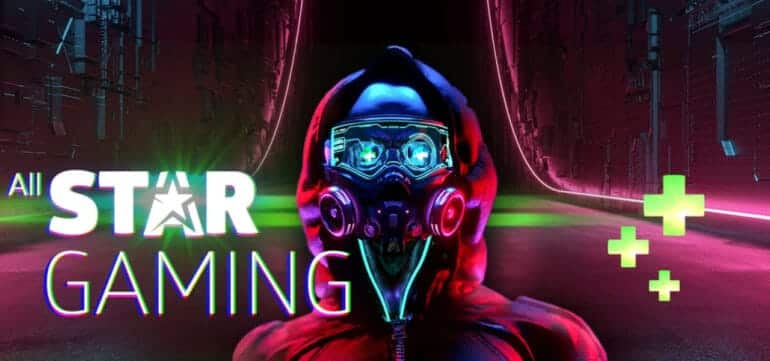 The All Star FIFA21 event will stream with live casters and presenters on the day. Incredible Connection is an active part of the eSports community. It has achieved this through its All Star Gaming platform. The idea is to create competition, entertainment and bring special prizes and events to all. As the leader in SA tech, the brand is investing heavily in this area. It aims to achieve this while also giving back to the community at large.
To play a part in the action, simply join the Incredible Connection team on the All Star Gaming Twitch channel.
The All Star FIFA21 stream will be live from 4pm to 7pm on 18 September.