It is only the second day since Marvel Studios' much-anticipated event film Black Panther has hit South African and international theatres. As a movie analyst, critic, column writer and, most importantly, a fan, I have kept up with news regarding the movie's release and reception. If you have an internet connection, you don't need me to tell you that the film has indeed lived up to the hype – it is smart, multi-layered, Afro-futuristic, emotional, meaningful and a metric ton of fun. No, you don't need me to tell you that. You also don't need me to tell you to go watch it. That is up to you.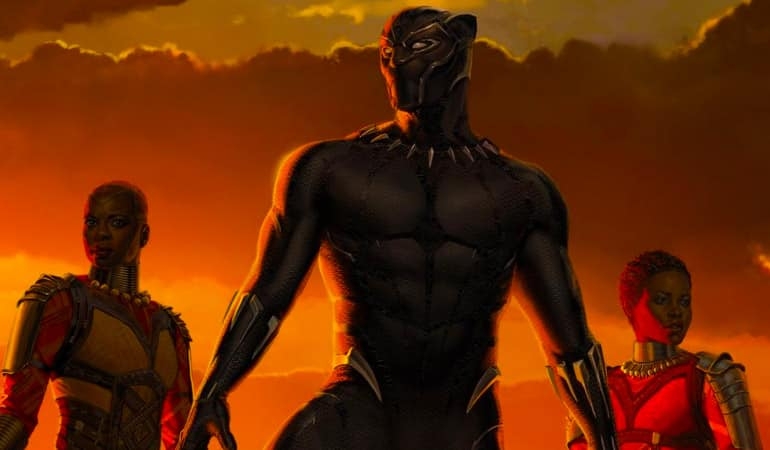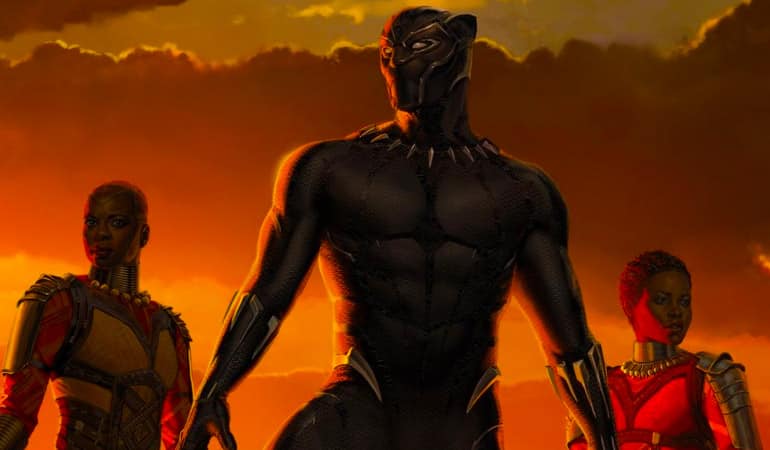 I'm here to tell you that there are people out there, affectionately referred to within internet-culture as trolls, who wish to devalue director Ryan Coogler's film and diminish the viewers' experience of it. The film has seen an uphill battle with regards to these trolls. There have been purposeful attempts to lower the Rotten Tomatoes audience score, people have bad-mouthed the movie on Twitter for having hidden agendas, and now trolls are posting images of themselves, or other people or even stock photos, in either make-up or with real, unrelated injuries, claiming that the black members of the audience at Black Panther showings would present themselves as violent and aggressive.
Not true.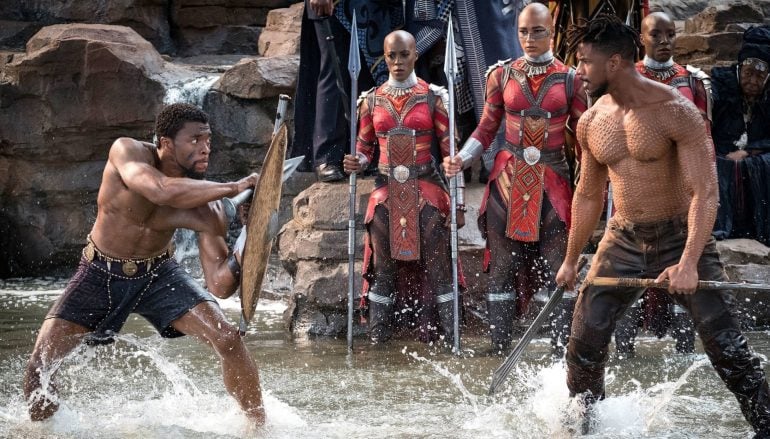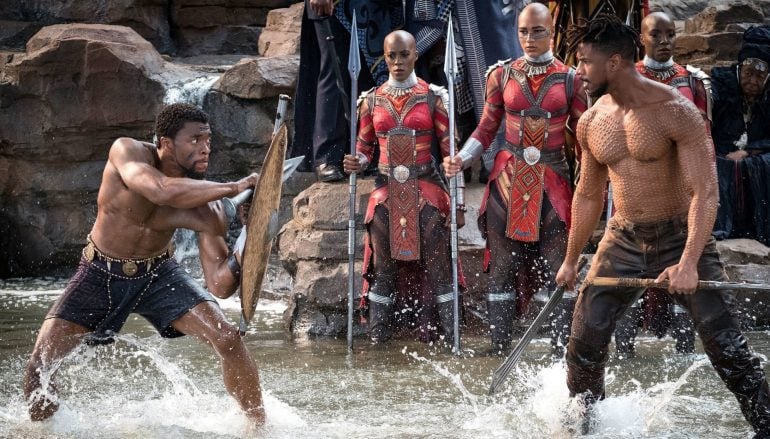 I can say this to the entire world because I went to the Friday night showing in South Africa as a white South African where I was in the minority in a stacked theatre (you don't really get a better example than that). And the experience? It was simply amazing, uplifting and cheerful from beginning to end. I saw black people dress up in their traditional African robes, celebrating their heritage and tradition. And when I asked for selfies with them, they could not be happier.
I was a white guy, celebrating something that I, for once, could not personally connect to on-screen. In the past, I could watch Thor with his long, straight and blonde locks. I could watch Superman with his steel jaw and blue eyes. I could watch a lower-class white teenager still being able to get a good education in Peter Parker. This was normal. This time, however, I could be envious of not being able to wear traditional African garbs. I had to read the subtitles because I could not understand the language like the lady next to me could; the unfamiliar became an experience, only this time it was Africa instead of Asgard and Africans instead of Asgardians.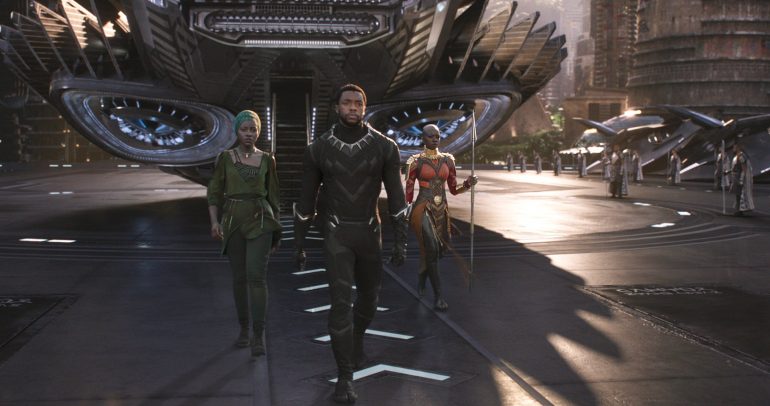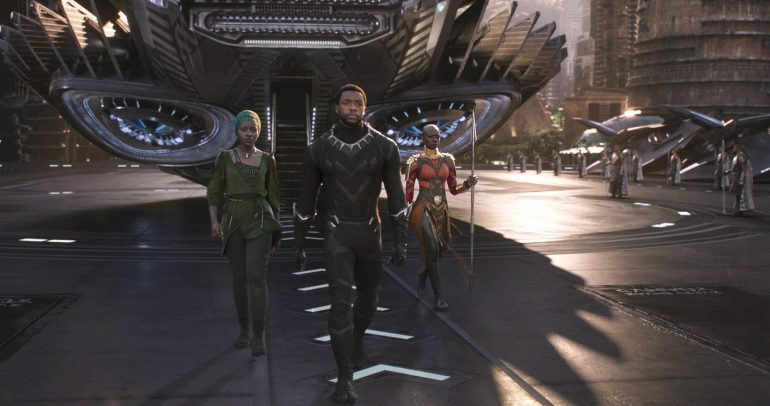 As I sat there in Row C, the gentleman on my left laughing every time Chadwick Boseman's African accent slipped (something that will go unnoticed to an American viewer, but a bit more obvious to any native Xhosa speaker), and the lady on my right affirming with a sassy "Hmm-m!" the way only a South African black lady can each time Eric Killmonger or Shuri lets the mic drop with a revolutionary speech or one-liner. I enjoying their reactions more than the actual movie. It's one thing to watch Black Panther in any other part of the country and celebrate the first black superhero movie (more on this later), but it's another thing to watch Black Panther in the Motherland and see familiar African faces in a Marvel Studios movie, hear familiar languages and accents, and to be able to celebrate cultural pride that IS actually your culture. All that happiness doesn't leave much room for anger, and why should it.
During all of this, not once did I feel as if I did not belong. And neither should you. I found myself being intoxicated by my fellow movie-goers' experience. When they laughed at a bit I didn't quite understand, I found myself laughing as well. When a room-shattering white-guilt joke was made, I found myself cheering along with the gentleman next to me. When all of that was over with and I walked out of one of the best movies I have seen in my entire life (not without its flaws, but pretty damn good), I saw both black and white South Africans taking pictures together, reenacting certain scenes, discussing the politics of the film, and generally stepping away from one damned good experience.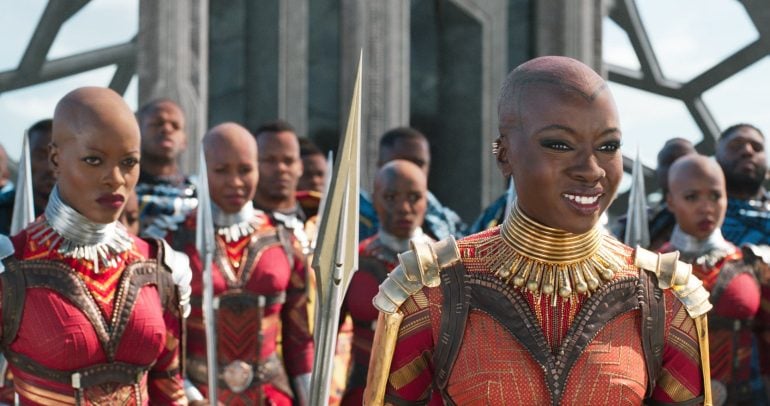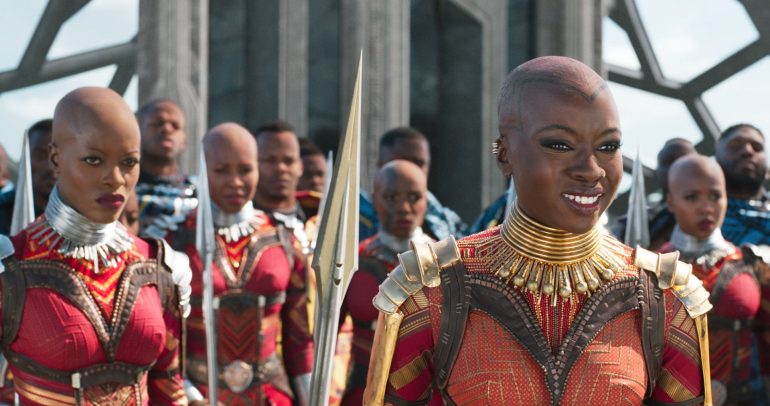 One last thing, I mentioned earlier that this is the first black superhero movie. Twitter has been on fire lately on this specific subject. Yes, I know Meteor-man, Blade, Steel, and Spawn came before. There have been other black-led superhero films. When I refer to Black Panther as "the first black-led superhero film" I am not referring to "black" the skin colour. I am referring to "black" the experience. In this film, both the American and African black experience is centre stage. So, yes. I will be calling T'Challa the first black superhero to carry his own film, and no one has any right to take anything away from that. Not from the film, not from director Ryan Coogler, not from Chadwick Boseman, Lupita Nyong'o, Michael B. Jordan or Danai Gurira.
It is 2018. This article should not exist.