The villainous Lady Maryweather attacked the Kingdom of Neuthonia. Thankfully, heroes from all over 'the free lands of Eden' defeated her. To protect others from the same sort of attack, in Defenders of Eden #2, our heroes are sent on a quest to warn other kingdoms that Lady Maryweather might attack them as well.
Influences from '80s fantasy and adventure like He-Man and ThunderCats permeate the pages of Defenders of Eden #2. Lovers of those old properties will enjoy Eden's otherworldly escapism. Magic, fantastical characters and exotic locations fill the story.
Reading the book, what stands out are the lovable characters, like the young eager but naïve boy-king, Garret. However, the story lacked tension and we did not get enough of Lady Maryweather and her nefarious deeds. Despite the lack of tension, the story was fun. The reader is left wondering, how will the kingdoms react to Lady Maryweather's evil plans? Who will she attack next? How will the Defenders manage to convince the other kingdoms to join hands? Hopefully, upcoming issues will address these sorts of questions.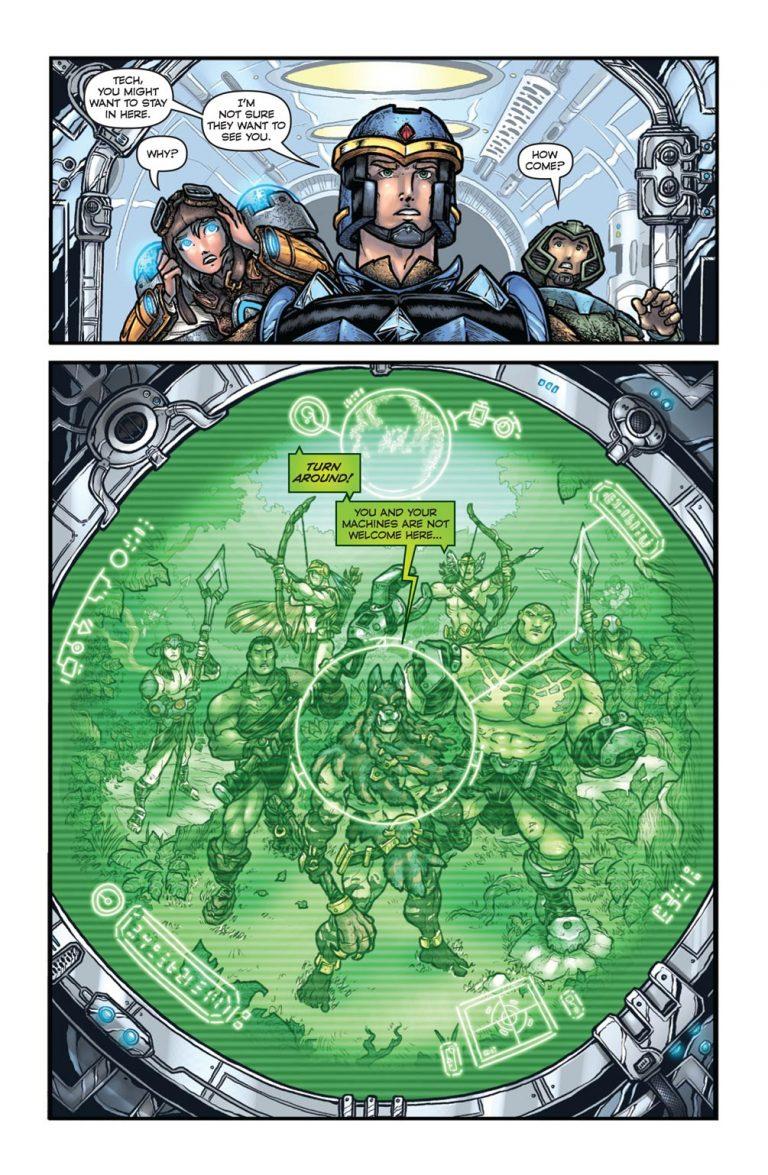 The art and colours are really good. The artwork is often overwrought and dense in mainstream comics, which can distract from the story. Artist CJ Edwards keeps his work simple; his backdrops and locations don't have excessive unnecessary detail. His characters are drawn with more detail though, especially their clothes and armour. Edwards has a knack for capturing the story and characters' emotions just right, something all good artists possess. The colours are vivid and rich with a smoothness that's pleasing to the eye as well.
The Review
Defenders of Eden #2
Overall, Defenders of Eden #2 is a pleasant book that's filled with endearing, hopeful characters. It's a fascinating world that readers can get truly lost in.