Little Shop of Horrors, the musical classic about a man-eating plant and a nerdy florist with big dreams, was directed by Frank Oz and aired in 1986. Many influential actors took part in the film and even found success thanks to it, and the production has remained a classic since then. Steve Martin starred in the film as Orin Scrivello, a Dentist. While co-starring with Miriam Margolyes, Steve Martin's dental assistant, she had startling accusations about their scene.
RELATED: Unforgettable Concert Experiences: The Intersection Of Music And Film
During the musical number "Dentist!" of Little Shop of Horrors, Scrivello punches his assistant and slams a door in her face. The theatrical scene is well-loved by many fans and well-remembered by Steve Martin and director Frank Oz. Still, Miriam claims to have had a very different experience.
Famous for starring as Harry Potter's Professor Sprout, Miriam Margolyes starred in Little Shop of Horrors in 1986 and was fortunate enough to have published a memoir just this month called Oh Miriam! Stories from an Extraordinary Life, in which she has shared stories of her life and the many projects she has participated in over the years.
In recalling the scene with Steve Martin in her memoir, she described her co-star as "undeniably brilliant but horrid" to her, unlovely and unapologetic, recalling that all throughout the shoot for that day, she was "hit all day by doors opening in my face; repeatedly punched, slapped, and knocked down." Margolyes even suggested that Martin could have been method acting and lamenting how she went home grumpy and with a splitting headache.
RELATED: Amazing Only Murders In the Building Season 3 Reddit Fan Theories That Could Be True
Frank Oz was asked about the accusation and said that he was puzzled by what scene she was talking about, as it was only a fake punch, and that all of their rehearsing had even been in slow motion, so it would have been virtually impossible for something to happen without him, or other witnesses seeing. "It's not the Steve I know or anyone knows," Oz continued, "He's always been professional and respectful of everyone on all my shoots."
Needless to say, when Steve Martin saw the accusations for himself, he was puzzled and shocked. "When I first read Miriam Margolyes's pejorative account of our scene in Little Shop of Horrors, I was surprised." His account, seemingly the account of all other people involved, differed significantly from Margolyes'.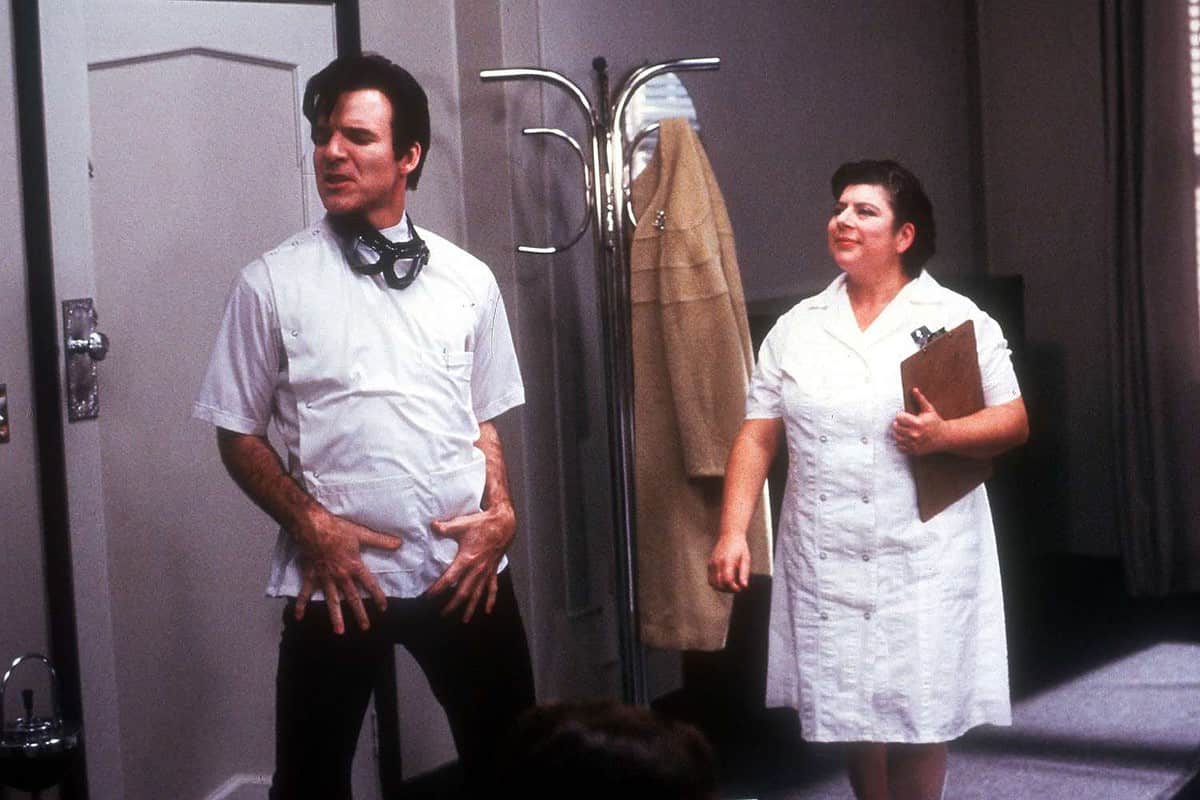 "I have to object," Martin said against the implications that he had hurt or been careless. "I remember taking EXTREME caution regarding the fake punch," implying that it was the same caution he would have taken with any other co-star in a similar scene. He even mentioned that the two had talked on set afterwards and that Margolyes had assured him she was alright.
RELATED: The 21 Best Cartoon Movies to Watch on Netflix Right Now
To further substantiate his objection to the accusations, he even asserted that there was no physical contact between himself and his co-star, "accidental or otherwise," and that there was no way that he could have harmed her.
With two actors as reputable as Steve Martin and Miriam Margolyes, it's challenging to tell which side is the truth. Still, one thing is sure, and that is that the two sides of the story are very, very different.
What do you think of the startling accusation against Steve Martin?