The Incredible Hulk has always been known for his immense strength and the ability to effortlessly leave a trail of destruction behind him. In fact, if there is anything that sets this gigantic green monster apart from other Marvel heroes, it is certainly the amount of collateral damage he creates. However, Issue #45 of The Immortal Hulk sets forth the enormous hero as we have never seen him before – drained of all his strength.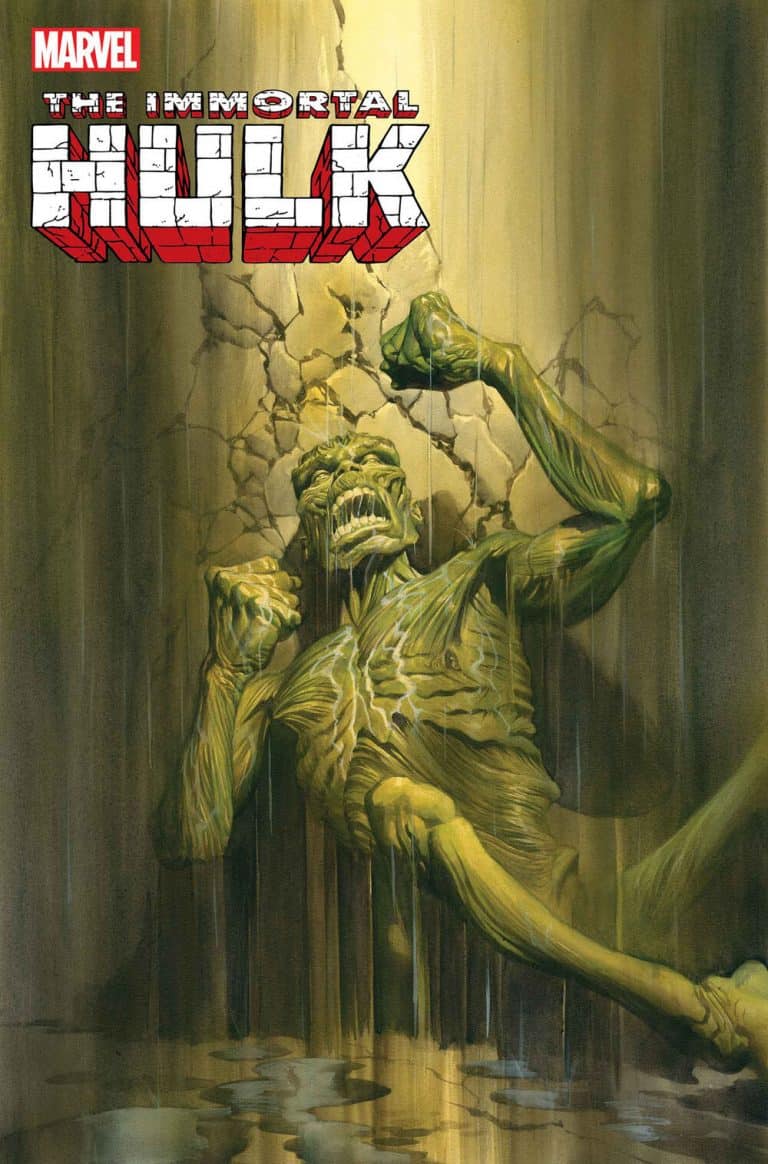 Stan Lee and Jack Kirby first showcased the nuanced green hero back in 1962 in their comic book The Incredible Hulk #1. Since then, Hulk has pretty much become a staple character in the Marvel Universe. Over several decades, the character has undergone numerous transformations leading up to the latest depiction of Bruce Banner's other-self. However, through all the years, one constant remains- when Hulk gets angry, he smashes things. Upsetting the Hulk is usually a horrific idea, but upsetting the Immortal Hulk is far worse.
The Immortal Hulk, introduced to fans as the Devil Hulk, is one of the many alternate personalities of Bruce Banner. This powerful incarnation personifies Banner's resentment to the world's negativity towards him and all of the negative emotions he holds within himself. The Devil Hulk is also one of Hulk's own enemies as he is constantly trying to take-over Bruce's body and destroy the world that has abused them.
Issue #45 of Al Ewing's The Immortal Hulk delves into what occurs when the two alter ego's face off against one another.  How the green monster loses his powers is not yet known, but the issue's cover shows hulk looking like a mere shell of his former self. As we see the former brute displayed as a withered and emaciated version of himself, it is clear that the upcoming issue will take the Hulk to the lowest depths he could possibly know.
The synopsis for issue #45 of The Immortal Hulk reads: "The Hulk is at his lowest point. His strength is gone. His friends cannot reach him. Gamma itself has turned against him. What hope is there now? What hope is left… for THE WEAKEST THERE IS? "
The Marvel Cinematic Universe gave viewers a small glimpse into what happens when Bruce Banner cannot transform into his angry alter-ego, and just how feeble he becomes – But what truly happens when the hulk hits an all-time low and is no longer the powerful beast we have come to know? You will have to buy the comic to find out.
The Immortal Hulk #45 comic written by Al Ewing, with art by Joe Bennett, and cover art by Alex Ross will arrive April 7th and is currently available for pre-order.
Are you enjoying Al Ewing's take on this famous character in The Immortal Hulk? Have you pre-ordered issue #45 of the comics?