Chris Hemsworth is set to star in the upcoming biopic about one of the biggest names in sports entertainment. The Hulk Hogan movie will chronicle The Hulkster's career in the 80s and 90s, which directly coincided with the WWE becoming the most dominant brand in professional wrestling.
The world of professional wrestling is filled with a treasure trove of real-life scandal and drama – from the tragic events surrounding Randy Savage and Miss Elizabeth's relationship to the infamous Montreal Screw Job. So it's a little surprising that the world of cinema hasn't ventured into this territory all that much.
But all that is about to change!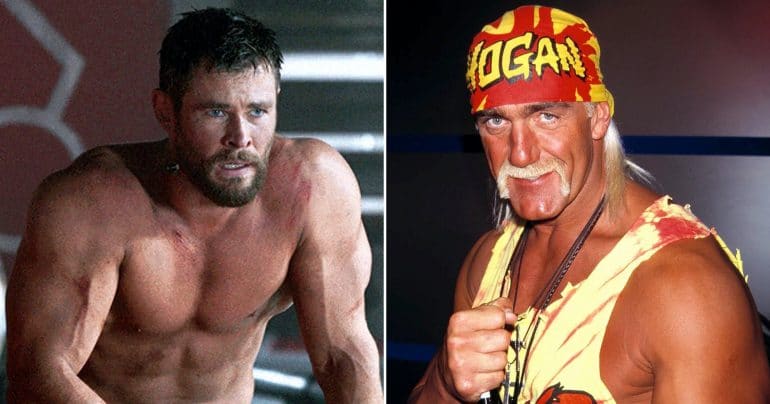 Hogan, whose real name is Terry Eugene Bollea, played a vital role in taking professional wrestling from small territories to prime time television. His 1987 main-event match with Andre The Giant at WrestleManina III was a watershed moment in wrestling history, steering an entire generation towards sports entertainment.
Needless to say, Chris Hemsworth has a challenging role ahead of him. Not only does he have to portray Hogan's in-ring personality, he also has to tell Terry Bollea's story – which includes everything that went into creating the iconic wrestling character.
In a recent interview with Total Film, Hemsworth said he expects the Hulk Hogan movie to be a lot of fun, but it's going to require a huge physical transformation for him. He's going to put on more muscle than he had to for Thor. And he's also going to have to recreate other aspects of Hogan's appearance, like dying his hair platinum blonde and growing a moustache to match the wrestler's iconic look.
"This movie is going to be a really fun project. As you can imagine, the preparation for the role will be insanely physical. I will have to put on more size than I ever have before, even more than I put on for Thor. There is the accent as well as the physicality and the attitude."
"I will also have to do a deep dive into the rabbit hole of the wrestling world, which I'm really looking forward to doing."
Netflix has acquired the exclusive release rights for the film which will be directed by Todd Phillips (of Joker fame).
Terry Bollea will serve as a professional consultant and executive producer for the project.
The Hulk Hogan movie is currently in the early stages of development.