Most fans are familiar with the playful social media feud between that exists between Hugh Jackman and Ryan Reynolds. The duo's online shenanigans have become so famous that it even spilt over on to the big screen, with Reynolds making fun of Jackman in both Deadpool movies.
Obviously, their undeniable chemistry has fans clamouring for the pair to work together, with some even suggesting they should remake the 1990s action movie, Face/Off.
Naturally, the topic came up during Hugh Jackman's recent interview with SiriusXM.
When one of the hosts asked him if he knew that fans have been campaigning for a Reynolds/Jackman Face/Off reboot, the actor responded in jest saying they would have to shoot it so that the pair never crossed paths.
"Is it possible to shoot it where we're never actually together? I'm open to that."
Keeping the "feud" alive, the X-Men actor went on to mention a gross idea he has for Reynolds birthday. He also said that he feels bad for Blake Lively (Reynolds wife) for having to deal with the public health crisis and her husband at the same time.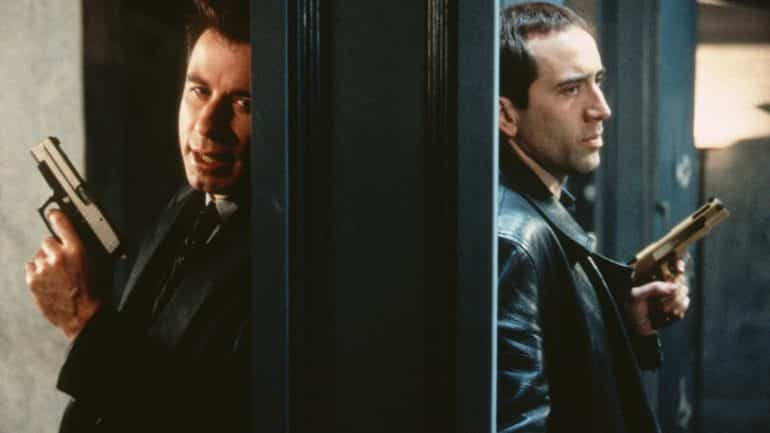 The 1997 John Woo movie, Face/Off starred Nicolas Cage and John Travolta as arch enemies who end up swapping faces. After the ensuing chaos, they ultimately end up in a fight to the death.
The film did pretty well at the box office and is a perfect example of an over-the-top 1990s action movie. It's actually the perfect project for Reynolds and Jackman, as both actors are known for their action movie roles, as well as their ability to be funny.
You can watch Hugh Jackman's entire SiriusXM interview below…