Towards the end of 2019, I reviewed the Huawei Watch GT 2 – a beautifully crafted smartwatch to aid all your fitness and health goals. In July this year, Huawei launched the next iteration of the smartwatch, the Huawei Watch GT 2e.
Given the 8-month gap between the two releases, a massive overhaul wasn't on the cards, typically indicated by means of the 'e' or 'se' tags on devices in modern tech. The same applies in this case. The Chinese manufacturer has brought some new features and updates to the table, while also stripping out some of the unnecessary to create a very streamlined smartwatch, again aiming at those specifically seeking to monitor their fitness and health goals.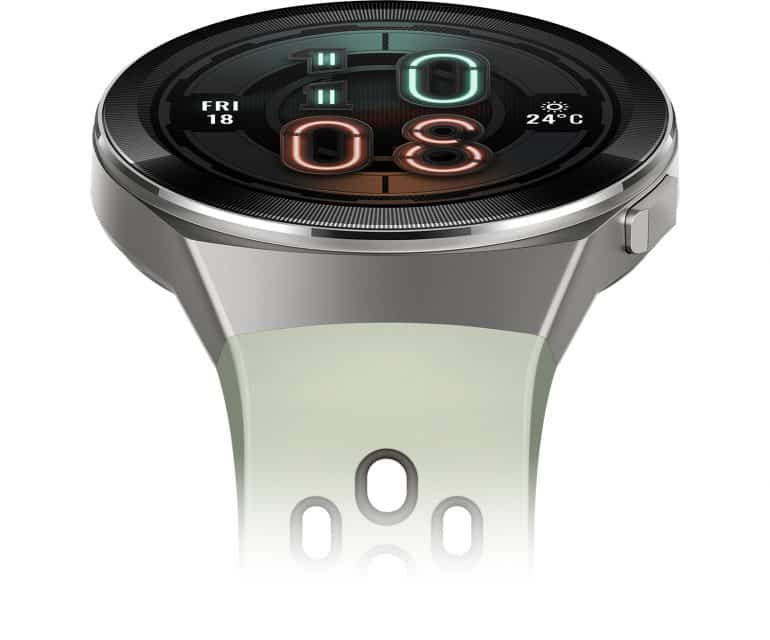 Build and Design
One of the biggest changes on the Watch GT 2e, relatively speaking, is that of the design. Yes, it's largely cosmetic, but that isn't to say it's more functional as a result of these changes.
The device is packed into a stainless-steel case, with a modified design. The original already looked sporty and the updated iteration stays true to this theme. Unlike the GT 2, however, the GT 2e has a more refined look.
The most notable difference is that of the two buttons on the right-hand side. Instead of the large protruding dials, Huawei has switched to a much smoother approach with only a slight bevel. As with the first iteration, the top button is used to enter the watch's main menu. The second button, however, can now be customised to your choosing via the Huawei Health app.
Huawei's range of smartwatches are labelled as unisex, but with the GT 2's fairly large buttons, this was not the case. At least with the update, it looks a lot sleeker and can pass as something that can appeal to all.
The remainder of the frame remains largely intact, keeping its 47mm casing size. The thickness remains relatively unchanged, albeit 1mm thicker, now measuring 10.8mm thick. It's also just a touch heavier overall, weighing in at 43g (without the strap), some 2g heavier than the previous model. You're not going to be noticing such a small bump even if you attempted to.
In terms of the colour options for the GT 2e, they are mostly derived from the variety of straps, which included a number of official options on release. These included the Black Fluoroelastomer strap, Red and Black TPU strap, Green and Black TPU strap, as well as the White Fluoroelastomer strap.
There aren't many options when it comes to the watch face, with the Black Stainless Steel the only availability. That said, there are three options to the frame itself, which includes Graphite Black, Mint Green and Icy White. With the two latter options, the watch face also differs slightly in that there isn't any numbering on the outer edges.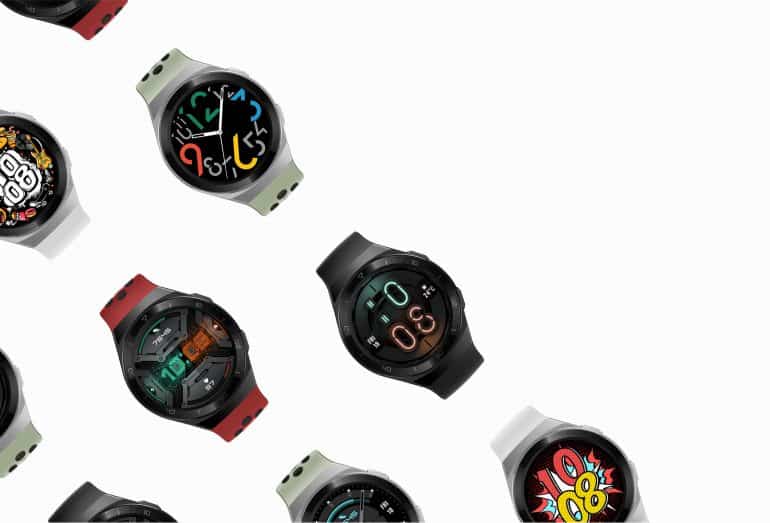 Screen and Display
The GT 2e keeps the same size screen as with its predecessor, measuring in at 1.39". It also has the same resolution display at 454x454px. While it may not be incredibly bright, it's still usable in direct sunlight. A notch or two higher in terms of additional lumens wouldn't hurt though.
The colour reproduction is good to look at. Given its AMOLED panel, that's to be expected. Its text and images are clear and offer great depths in terms of contrast ratios.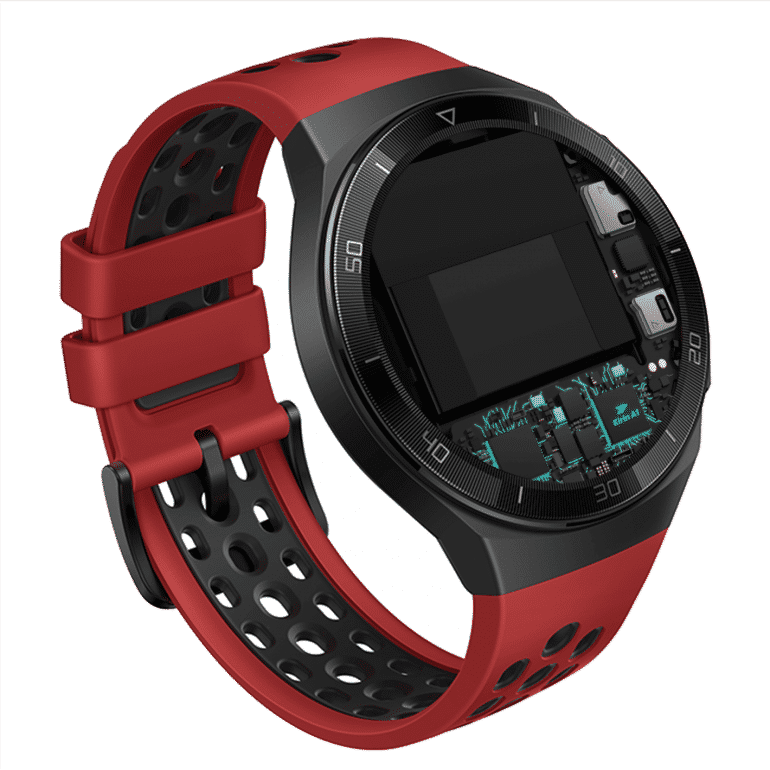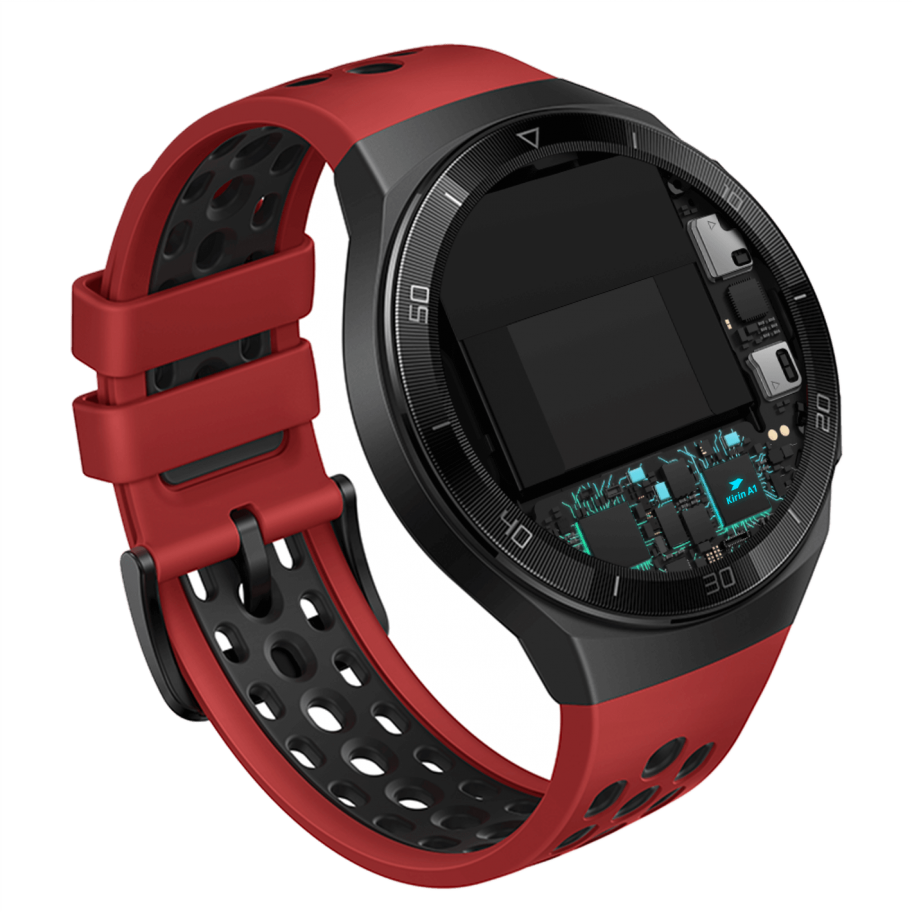 Fitness and Features
The range of Huawei fitness trackers and smartwatches has also been a great experience when it comes to keeping wearers of these devices on track. The amount of information available via the devices themselves, as well as on the app has always been a favourite feature of mine. On the GT 2e, users have fitness tracking with support from a pedometer, onboard GPS, optical heart rate sensor, accelerometer, gyroscope and a few additional measuring tools to keep you well-informed.
Users are able to track their standard daily routines, such as steps, distances, minutes of activity and rest, heart rate throughout the day, sleep, calories burned, floors climbed and even stress levels. Where the unit really shines, however, is the number of fitness tracking activities it supports.
Preset workouts include running, swimming, walking, cycling, triathlons, elliptical, hiking and more. All in all, it makes up 15 GPS-enabled (GPS+GLONASS) activities. Other tracking mechanisms are also included alongside the GPS data to provide detailed information about your route, pace, duration, heart rate, altitude and the likes. Six of these workouts also have auto-tracking, which means you can just start whenever you want and it will pick it up and record your data without having to manually set the start and end.
Where the unit really outdoes many of the competition is the 85+ additional workout modes included on the Huawei Watch GT 2e. While users may not be able to track the same level of data and without GPS, it's still welcoming to have a record of whether you did parkour, skateboarding or even belly dancing that day, instead of just your default "workout" indicator.
Switching to the Huawei Health app, users still have quite a lot of data at their disposal, some of which is already available for a quick view on the GT 2e itself, but not to granular levels. Being able to drill down to information that I'm interested in remains sore point for me on competing brands, even though I love their devices, the presentation information doesn't match up against what Huawei has put together. Although some information may need to be taken with a grain of salt, such as the recover times, it's still quite a nifty inclusion that can guide your decision making.
There's also the activity tracker that provides some information on your progress from previous exercises. You can enable it to provide this information even while you're active. For example, having a view of your progression from a previous run on whether you've made progress. I'm not sure at what intervals or benchmarks the AI uses to provide this information, but my assumption was always that it tended towards providing this feedback only when there was something positive to report back to you. Huawei utilises algorithms from Firstbeat, which is also used by the likes of Garmin, to provide detailed post-workout reports.
The device also includes an SPO2 sensor, but still in its infancy, much like most other manufacturers. The idea is that it measures oxygen levels in your blood to provide some feedback on whether your breathing is problematic. This is particularly useful for patients suffering from sleep apnoea, but that feature isn't enabled on the GT 2e, which means it isn't able to pick up any irregularities while you're asleep.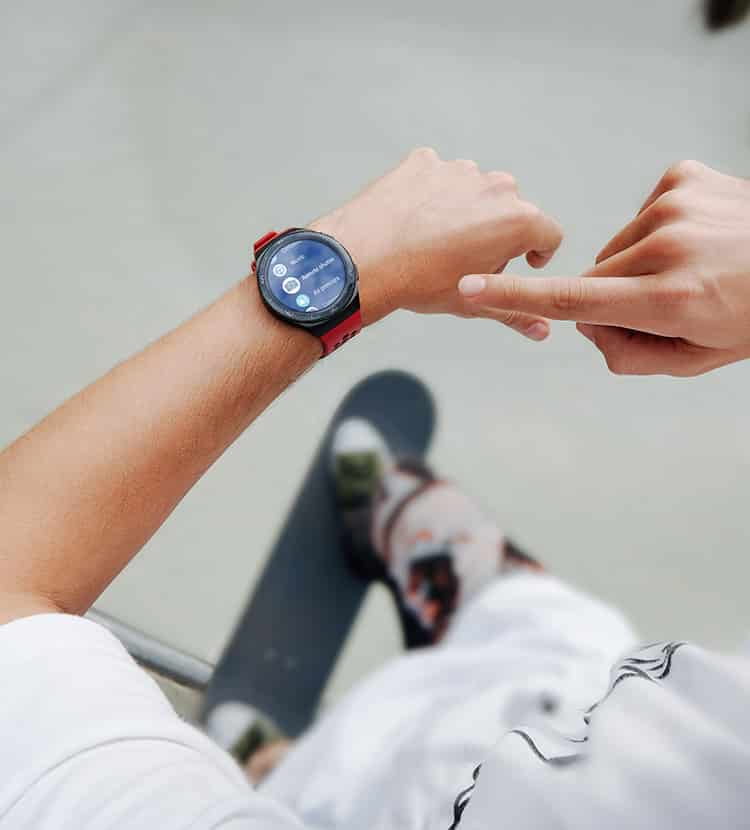 Unlike a few of its competitors on the market, Huawei still isn't able to integrate with any 3rd-party heart rate monitors that strap around your chest for a more accurate reading. That said, for a midrange smartwatch, that was never going to be a foregone conclusion, for any brand for that matter.
When it comes to its smartwatch capabilities, Huawei has stripped most of these features to include only the very basics. This includes reading emails and other notifications, but without providing any responses. Viewing and answering incoming calls are also included. The biggest draw, however, is its internal storage capacity for music. Users can upload their music files via the Huawei Health app. Unfortunately, there's no 3rd-party music service integration, which means it's all native. That said, being able to load 500 songs on the device is nothing to scoff at.
Performance and Battery Life
Having mentioned that the design was one of the biggest changes on the Huawei Watch GT 2e, and noted that there may be some functional uses for the change, this was evident from my first run. With the previous model, the giant-sized buttons, while it looked cool, would chafe against my wrists, which typically became more apparent during longer runs or physical activities such as push-ups. With the trimmed down buttons, this issue has been completely removed.
When running with the Huawei Watch GT 2e for the first time, I wasn't very happy with the tracking it provided, specifically in the distance travelled. My heart rate levels and the likes all seemed in line with what I've been tracking on other devices previously. Within the app, users can adjust their distance and other details to make it more accurate to what you know. I decided against this and to continue running and allowing it to track. I noticed after two or three runs it had updated its own tracking, measuring much closer to what I would've expected. This was a really nifty feature, as I could take comfort knowing that it was continually learning and updating my behaviours, movements and the likes for a more accurate reading.
One of the main aspects of the Huawei fitness range has always been its longevity in terms of battery life. With the previous model, the unit was capable of lasting two weeks, although it would come down to about 11-12 days when tracking 2-3 runs per week. This time around, I was able to track 3-4 GPS-enabled runs per week with the device still lasting the two-week period before I eventually had to charge it again. The GT 2e houses a 455mAh battery, which explains its longevity.
With many of the Fitbit trackers, battery life is roughly around the seven-day mark, with Samsung down to about three to four, and Apple – well, the less said about that the better. Not bad for a midrange smartwatch.
https://www.youtube.com/watch?v=mJBTsmJgS_M
Conclusion
With less than a year passing between the launch of the Huawei Watch GT 2e and its predecessor, there was an assumption that it was more to do with bug-fixes that any real progression. The overhaul has not been huge or revolutionary, instead of focusing on what it did right and improving it, while also changes up some of the other aspects that bugged some of its users.
The device offers great value when it comes to fitness and health tracking, even though it's limited on the smartwatch feature set. I consider this more like a beefed-up fitness tracker than a low-end smartwatch, and it's a perfect companion for someone like me who doesn't care about reading emails on my watch or making calls directly on the device only to look quite ridiculous to passers-by.
The Huawei Watch GT 2e also shaves off a cool R1,000 off the price point of the GT 2. At a price of R3,499, Huawei also includes with it a smart scale and a pair of Bluetooth earphones, which makes for excellent overall value, even without the extras.
The Review
Huawei Watch GT 2e
The Huawei Watch GT 2e is a great companion for fitness and health-conscious individuals who care more about their workouts and tracking than actual smartwatch features. With a two-week battery life and reduced-price over its predecessor, the device is a great option for anyone. 
PROS
Two-week battery life (even with GPS)
VO2Max sensor
GPS-enabled tracking
Great post-workout reporting 
Improved design 
CONS
No 3rd-party apps or integration 
Limited smartwatch features
Review Breakdown
Ease of Learning

0%

Ease of Use

0%

Design

0%

Performance

0%

Enjoyment

0%

Value for Money

0%