Despite the difficulties in recent years, there are still three horses in the race to the top of the flagship smartphone category, with Huawei still in the running. Although its limitations on integrating Google's ecosystem into its Android framework have hampered its sales somewhat, Huawei has continued to improve its P-series smartphones year after year. With the release of the Huawei P60 Pro and its reviews, the brand takes things up a notch, pushing the boundaries of designing a smartphone.
RELATED: Huawei Launches P60 Pro and Mate X3 in South Africa
Almost without fail each year, the top brands always tend to push the same fundamental ideas when it comes to next-generation smartphones. Whether it be a new design introduction of new technologies like 5G, fast-charging or camera lenses, the race to the top is almost fought on equal ground. In 2023, that battle lies with the promise of pro-grade photography in your pocket. Let's see how the Huawei flagship rises to the challenge with its iteration.
Build and Design
Easily the most notable among this year's releases is the P60 Pro's design. It stands out from the crowd thanks to its new Rococo Pearl finish. With some of the best-looking smartphones in its lineup, the brand has never shied away from pushing modern designs forward. The Rococo Pearl colourway only cements its place as a top designer in its category.
What's great about the design is that its pattern is unique to every device. The unit also feels great in hand, akin to buttery smoothness. However, this does make it quite slippery, so resting it on your pants or sofa does pose a bit of a risk. As is often the case, Huawei packs a transparent casing for the device in the box's contents. Although it is see-through and allows for the colourway to still be on display, it takes quite a lot of shine away from an awe-inspiring design.
The Rococo Pearl design isn't as flashy as last year's Gold Edition on the P50 range. However, for those who don't appreciate the new design ethos, Huawei has a more toned-down offering for you with the frosted black variant.
At 200g, many consider the unit quite bulky. However, having personally come from a lineup of Galaxy Note series smartphones and, currently, the Galaxy S23 Ultra, the P60 Pro is lighter than both, and I had no issues fitting it into my pocket to lug around. It also fits snugly in my hands compared to the larger units.
Overall, it's great that there is still wiggle room for nifty design concepts regarding the now-standard curved rectangular smartphone. The Huawei P60 Pro stands out from among the pack in this regard and is easily the best-looking phone on the market today.
Screen and Display
Although the P-Series has not always been blessed with the best-in-class screens in the early days, the brand has done well to bring its flagship series up to par. This progress continues with the Huawei P60 Pro's LTPO OLED screen technology.
The device has a 6.67" screen with an 89.8% screen-to-body ratio. It also supports a 120Hz refresh rate and has a display resolution of 1,220×2,700px. This gives it a 444ppi pixel density. This is a bit down on the 500ppi on the Galaxy S23 Ultra.
However, the LTPO OLED panel makes all the difference year-on-year with better colour representation. Not does it include HDR, HDR10 and HDR10+ support, but it also has a 99.8% sRGB and a maximum brightness of 1,200 nits. It's not the brightest screen available on the market, but Huawei has improved the overall rating and accuracy across the panel, making angled viewing better.
In terms of screen protection, Huawei continues with its Kunlun Glass technology. As per its marketing, the glass is supposed to be up to 10x more potent than regular glass of the same thickness. However, if you're still worried about picking up a few scratches or cracks, a clear case is included in the packaging for good measure.
Overall, the visuals on the P60 Pro have improved. It may still have some catching up compared to its two biggest rivals, but there's still a lot to be excited about.
Specifications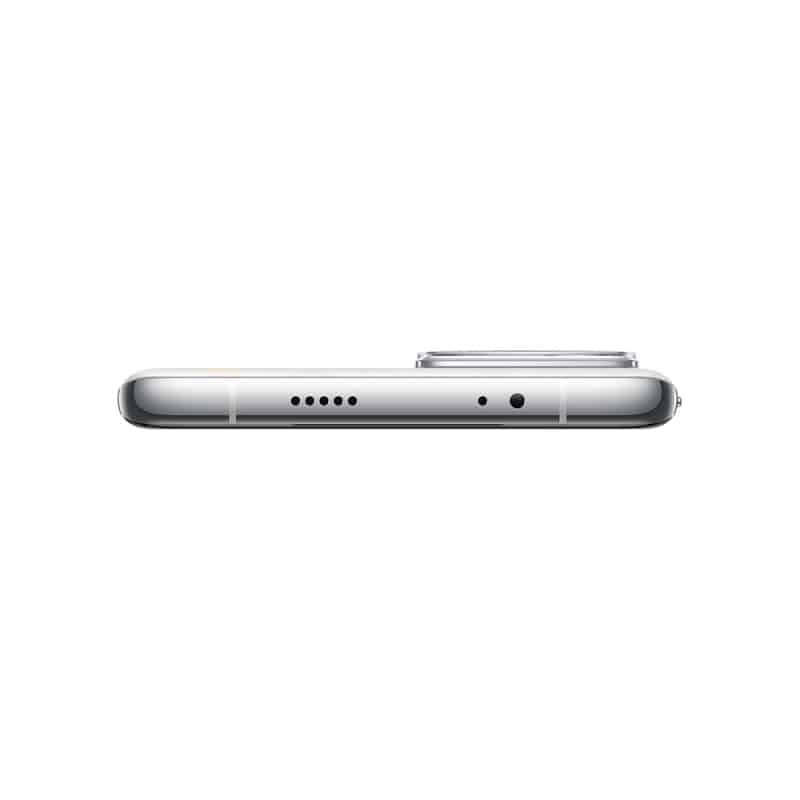 The Huawei P60 Pro features the Qualcomm SM8475 Snapdragon 8+ SoC. This features an Octo-Core processor with 3.19GHz Cortex-X2, x3 2.75GHz Cortex-A710 and x4 2.0GHz Cortex-A510 CPUs. It also has an Adreno 730 GPU. Interestingly, while it is a significant leap over its predecessor, it has the same chipset from the Galaxy S22 range last year. This puts it one generation behind the S23 range in 2023.
In addition, the unit comes in two variants, including a 256GB 8GM option or 512GB 12GB RAM option for power users. The international version of the device features EMUI 13.1 built atop the Android 13 OS. HarmonyOS 3.1 is used in the Chinese market.
It also sports a tri-lens camera, which I'll discuss further below. Huawei has also continued its inclusion of an infrared port, which allows users to double the smartphone as a remote if required. One future-forward inclusion on the P60 series is the BDS messaging technology, allowing for communication via satellite. There has been a lot of movement in this area lately, and it's great to see brands have already started to include the required technologies natively.
Lastly, there's the battery. Huawei has not been one to try to fit the largest battery into its devices, relying instead on nifty software efficiencies to get the best performance. With the P60 Pro, it sports a Li-Po 4,815mAh. However, where the brand has shone in recent years is its fast-charging technology. The device now supports up to 88W wired charging and 50W wireless. This will get you back up and running in no time. It also supports reverse wireless charging.
RELATED: Huawei Mate Xs 2 Review – A Beautifully Crafted Smartphone
Performance and Battery
It may be an older generation SoC on paper, but this wouldn't even register for most users. There is an acceptable performance from the Octo-core processor to breeze through your daily tasks without any issues. This also includes multitasking, video editing and more.
If, however, you're keen on benchmark testing is some 15% down on the S23 range processors, with both devices losing out to the iPhone. That said, the benchmark scores provide a slightly flawed take on performance, especially when comparing smartphones, which often have many more variables at play. The Huawei P60 Pro does the job well without needing an extra boost.
Regarding the GPU scores of the Adreno 730 compared to the newly introduced 740, there is a much more significant drop of 30% compared to the S23 Ultra, which leads the pack. There has been a significant boost in graphics processing between generations, making mobile gaming on the new SoC much better and more efficient.
Regarding battery life, Huawei has always done a great job of achieving more performance than many of its competitors. Huawei has an extended uptime compared to the S22 range using the same SoC. However, with the advancements on the latest Qualcomm chip, it has improved its efficiencies in this area, which puts the P60 Pro behind, although still matching the iPhone 14's results.
Huawei has added its own AI software to manage its battery life and has managed to get the most out of a small battery capacity and less efficient chipset. I could still easily power through an entire day, even as a power user, browsing, downloading, uploading content and more. I had no worries at any time of the day that the battery would be depleted, even as I filmed and took many photos on any given day.
And if you eventually reach the end of the rope, Huawei's charging technologies are the best in the business. It supports fast charging up to 88W using a wired charger. That's almost double the capacity of its competitors. Where those devices will often take well over an hour to charge their larger batteries, the Huawei P60 Pro manages to do so in less than 40 minutes. It can also charge up to 50% in 10 minutes when you're in a crunch.
Next-Generation Camera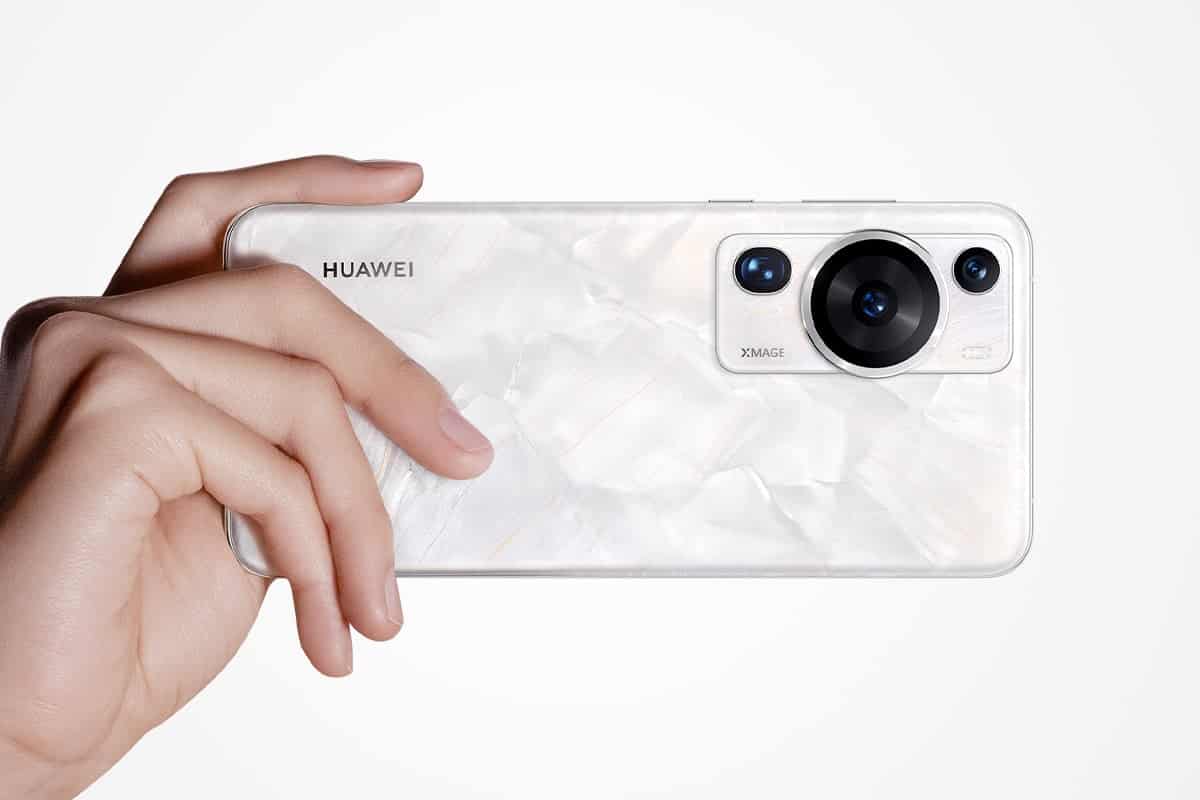 Again, compared to the Galaxy S23 Ultra, the current leader in the smartphone camera battle, which has a quad-lens setup, the P60 Pro features a tri-lens configuration. Despite lacking one additional lens, there's a lot below the surface that makes the two approaches unique.
Regarding the specifications, Huawei has added two 48MP lenses and a 13MP lens to its P60 Pro setup. The primary camera has a 48MP, f/1.4-f/4.0 25mm (wide) lens with PDAF, Laser AF and OIS support. The secondary camera has a 48MP, f/2.1, 90mm (telephoto) lens with PDAF, sensor-shift OIS, and 3.5x optical zoom. The third camera has a 13MP, f/2.2, 13mm (ultrawide) lens with AF.
The combination works great whether you're looking for detailed imagery, macro photography and expansive landscapes. I enjoyed taking photos with the P60 Pro, with its added XMAGE sensor to pick up more light. For photos in good sunlight, it works brilliantly. The level of detail I could capture was terrific, down to the fine hairs on some leaves of plants. Additionally, as you get in closer, it switches cameras to adjust for macro photography. This has always been one of my favourite features on the P-series smartphones of late and continues with the latest iteration.
While it does a great job with low-light and nighttime photography in its own right, it doesn't quite compare to that of the S23 Ultra. The images are usable and can distinguish between various objects in the dark, but it doesn't reasonably light up the scene and capture the same level of detail. It's still great, regardless.
Doing it Without Google
At this point, it's hard to see the end of the sanctions on Huawei imposed by the US government, which has impacted the company's ability to include apps from Google and Meta. However, the brand has been working on various methods to overcome this hurdle with two main side-loading features.
The first is via its own AppGallery app, which allows users to search for any apps, including those not on its platform already. If it can find an available APK download for the app you're looking for, you can install it via a sideload in this manner. This works for quite a comprehensive list of apps.
However, searching for, downloading and using apps from G-Suite is a bit more complicated. These apps require integration into the cloud, which is in sync in the background. This is why even if you download the apps, they don't always work. Now with the native GBox app pre-installed, you can easily install and use many more Google apps. I tested a list of 10 apps, nine of which worked seamlessly. However, the 10th wouldn't automatically sync in the background, requiring me to open the app before receiving the latest updates and notifications. It's not bad overall – a significant improvement over difficulties in previous years. And this, to me, is a big game-changer when it comes to pushing more units to high-end users, many of which have already bought into the GSuite cloud experience.
RELATED: Huawei MateBook X Pro Laptop Review – Performance but Pricey
Is it Worth Buying the Huawei P60 Pro?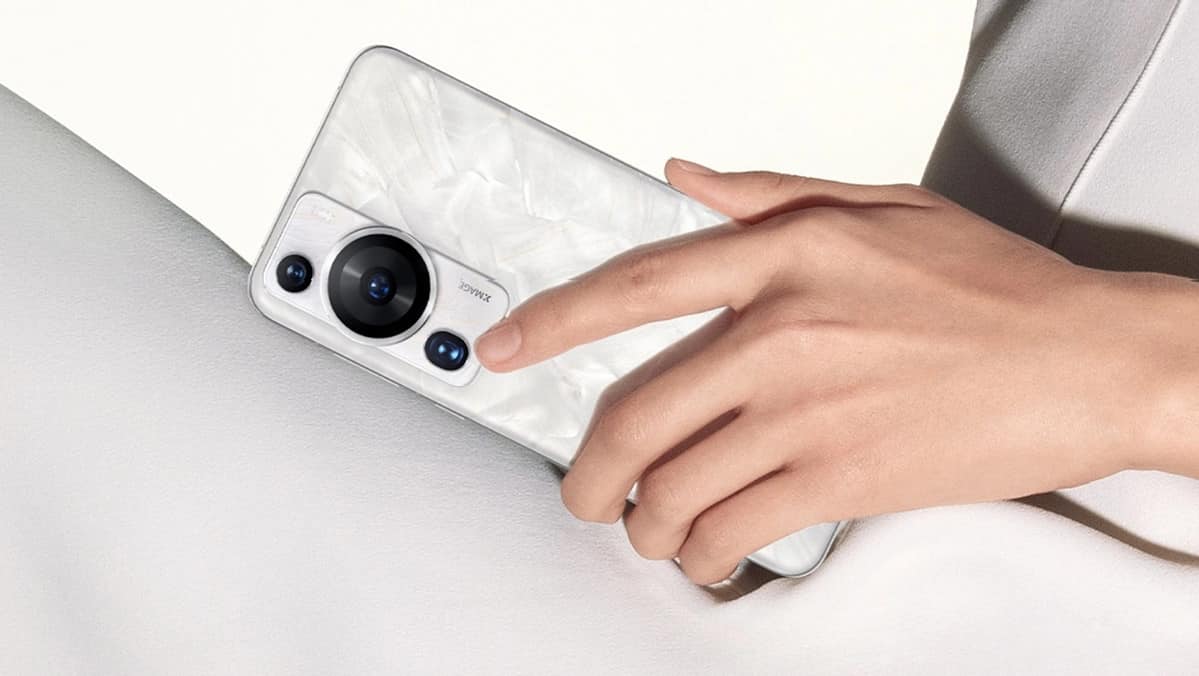 Despite the continued approach to convergence in the high-end smartphone race, there's still a lot of wiggle room for unique concepts. Huawei proves this with the P60 Pro, which outshines the competition regarding aesthetics. It looks amazing.
However, the brand lacks that killer punch in its internal hardware with a generation-old SoC and a camera that doesn't go all out despite delivering great, standalone results. It also does significant work integrating the standard Android experience, making it an excellent potential purchase at R24,999.
The Review
Huawei P60 Pro
Although still lagging behind its two biggest rivals in the flagship smartphone race, the Huawei P60 Pro does a lot to catch up and does so with elegance, thanks to its unique design. It also makes significant strides in integrating the Google experience for users who require that cloud integration, making it a great option to buy once again.
PROS
Brilliant and unique design
Solid photography
Better AppGallery support
Good battery life and excellent fast-charging
CONS
Older generation SoC
Missing higher megapixel count with modern flagships
Review Breakdown
Ease of Learning

0%

Ease of Use

0%

Design

0%

Performance

0%

Enjoyment

0%

Value for Money

0%