Let's unpack the rise of the Huawei laptop range with the review of the MateBook 14.
Over the past year, I've spent more time reviewing gaming laptops than pretty much any other category of tech. Portable gaming has been on the rise, even more so during lockdowns. That's not to say that there has been a decline in conventional laptops (or workstations). It, too, has seen an increase in sales as remote work has become a norm for a higher percentage of the population.
A few years back, Huawei announced that it would be entering the market space to deliver next-generation portability. A few weeks ago, the brand launched its new laptop range, which included the likes of the Huawei MateBook D 15 and MateBook 14. It is the latter which we feature in review today.
While many initially noted this as nothing more than a mere money grab for the OEM, Huawei's range has been anything but mundane. But, thanks to its close ties to smartphone manufacturing, as well as offering the latest-generation specs, the MateBook series has become a very competitive offer for prospective buyers.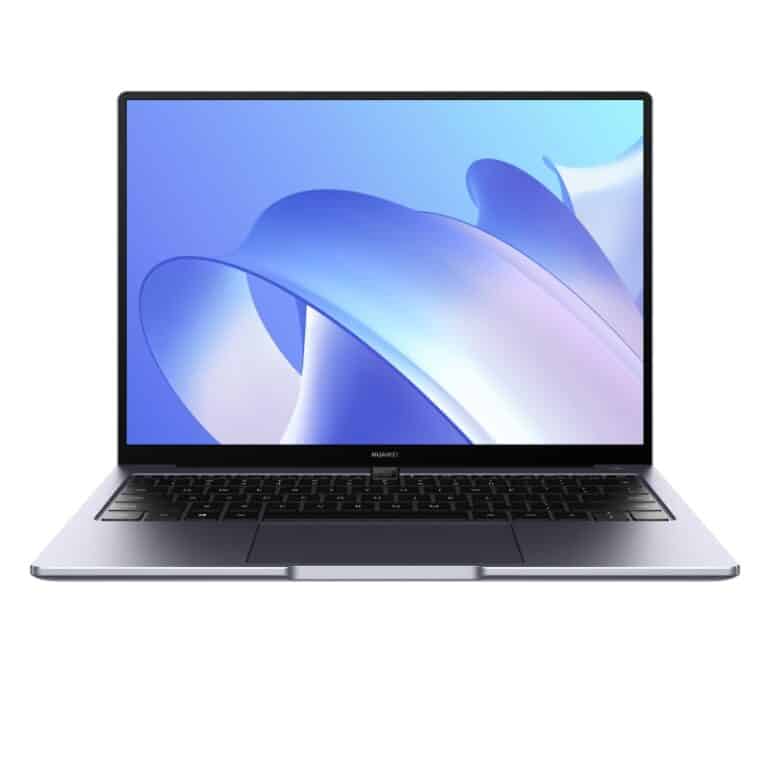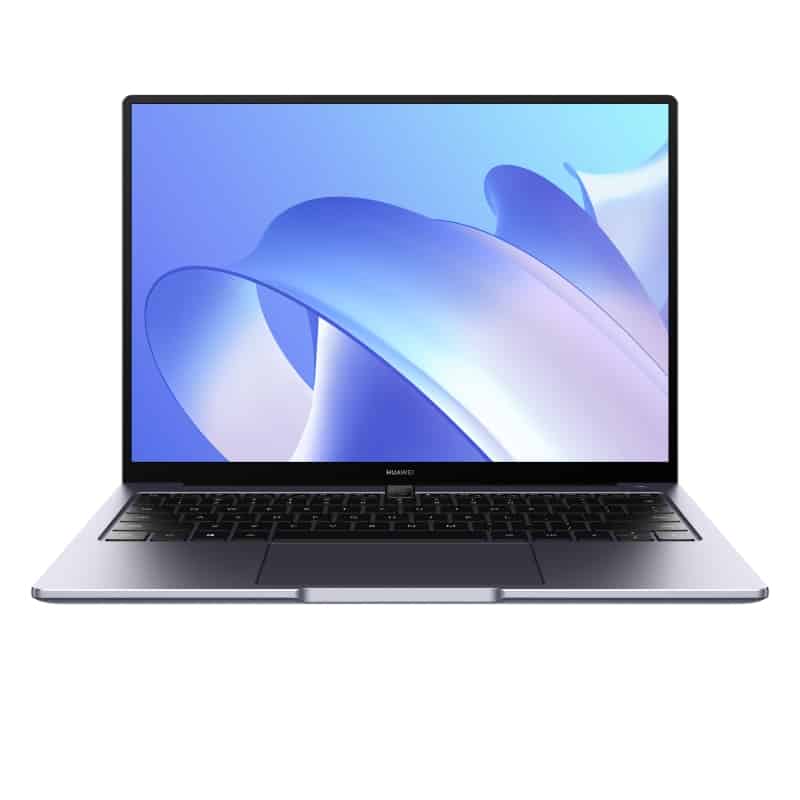 Build and Design
In today's world, it isn't as easy to create a standout design while still attempting to keep things simple. With plenty of designs to play with, Huawei has gone the elegant route, opting for the "less-is-more" approach. And it pays off.
It's a clean design with only the slightest of design elements. This includes a flat lid, which only has the "HUAWEI" text on it in a reflective black, contrasting against the matte grey. The edges feature the minimalist of curves so that it's not a straight-edged face that could lead to a few cuts and bumps. The corners have a more prominent curve in comparison, but not significant.
The Huawei MateBook 14 is not the slimmest laptop around, but it's not bulky either. Dimensions are measured at 307.5×223.8x 15.9mm. That's thin and diminutive enough in my book. And when it comes to weight, it clocks in at just under 1.5KG, which is also reasonable in terms of portability.
The metallic look continues to the inside once the lid has opened. Its metallic grey colour surrounds the Chiclet keyboard, while the bezel on the display is black. One of the neat tricks added to the keyboard is the embedded webcam as one of the keys. When pressed, it'll pop up to use. However, you'll need to be at a suitable distance from the camera to get into frame, as it doesn't adjust to varying levels.
Underneath the laptop is two feet, spanning the width of the unit. This helps provide grip on flat surfaces and also elevates the laptop to allow for better ventilation. It does a solid job of this.
Overall, the minimalist design is clean and elegant. There aren't many holes to pick apart from a design point of view. The clean look hits all the right notes.
Connectivity and Ports
When it comes to connectivity, the Huawei MateBook 14 has you covered across most connections.
Starting on the left from the rear, it has a USB Type-C 3.1, power input and full HDMI port. Switching to the right-hand side, you'll find two USB 3.0 ports for good measure. The rear is empty, with the majority of the space used for the hinge.
Additionally, the unit has a fingerprint reader on the top right-hand corner above the keyboard. This also doubles as a power button, which is quite nifty. Some of that smartphone tech making its way through to the laptop range.
In terms of wireless connectivity, the laptop features the latest Wi-Fi options. This includes 802.11 a/b/g/n/ac, a/b/g/n, Wi-Fi 4/ac and Wi-Fi 5 standards. Additionally, it also supports Bluetooth 5.1 to round off the wireless options.
For some more business-oriented users, the addition of a DisplayPort and Kensington lock may be big omissions here, but for the average user, this isn't too much of a concern.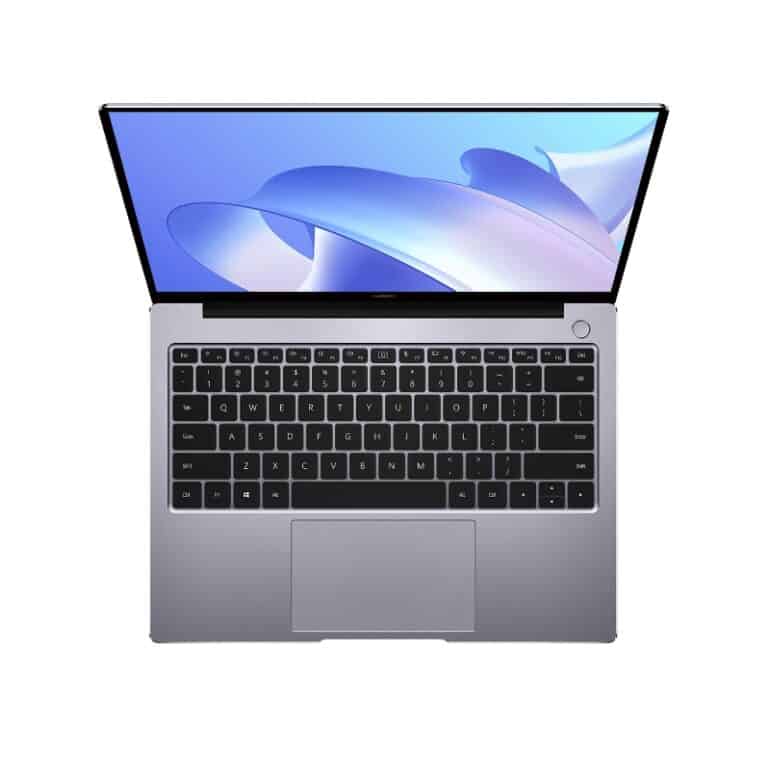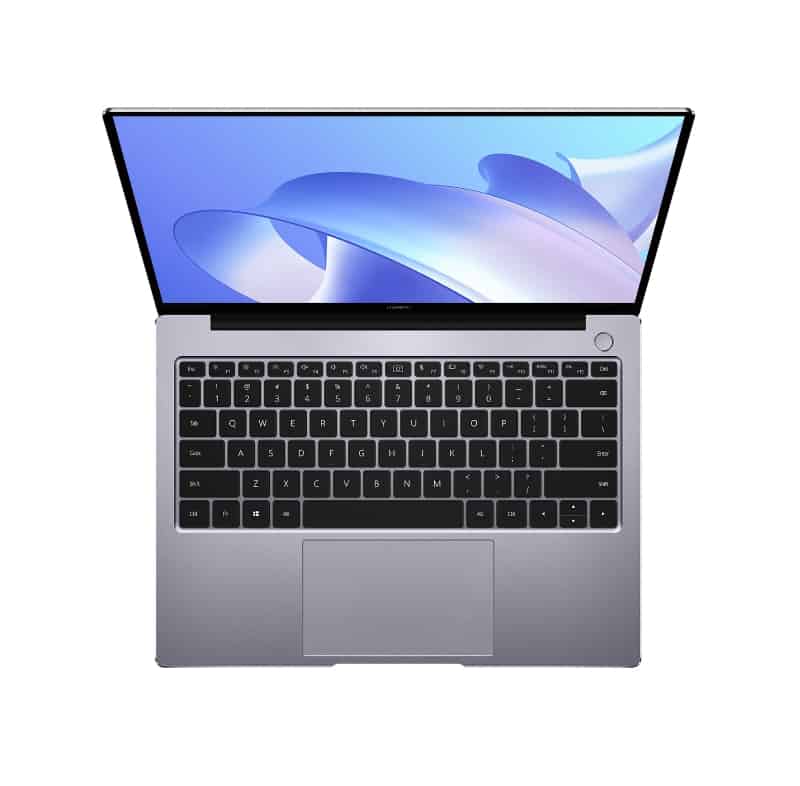 Screen and Display
As the name suggests, the laptop has a 14" screen. In addition to its size, it has a glossy IPS panel with 60Hz refresh rate. Furthermore, it has a 2K resolution, measured at 2160x1440px, and has a 185ppi pixel density.
The glossy finish may deter some users, but there isn't all that much glare in comparison to many other similar units. When using indoors, there isn't as much reflection as you'd think. However, in direct sunlight, it does suffer somewhat but isn't completely unusable.
When it comes to the quality, the picture is sharp with high contrast and bold colours. The brightness measures around 300 nits and covers 100% of the sRGB colour gamut. These are pretty solid numbers, even when compared to more mainstream laptop brands.
Although more in line with the design, the screen has a 90% screen-to-body ratio. That's quite impressive, with a 4.9mm bezel around the sides, with the bottom being slightly smaller.
Another of the features copied over from its smartphones is the TÜV Rheinland-certified Low Blue Light certification. This provides a level of protection for your eyes to prevent strain over long hours of usage.
Adding key features is also pretty useful for many users. One such feature is the multitouch support, which has up to 10 points of detection for gestures and the likes. And the responsiveness of the touchscreen is also very good. There is little to no lag in that respect.
Despite offering an all-around great visual display, the unit does lack support for a higher refresh rate. It has the default 60Hz panel. For standard business usage, this isn't an issue, and where the market is focused. However, for those looking to do a bit of gaming or some fancy videos, you may need to look elsewhere.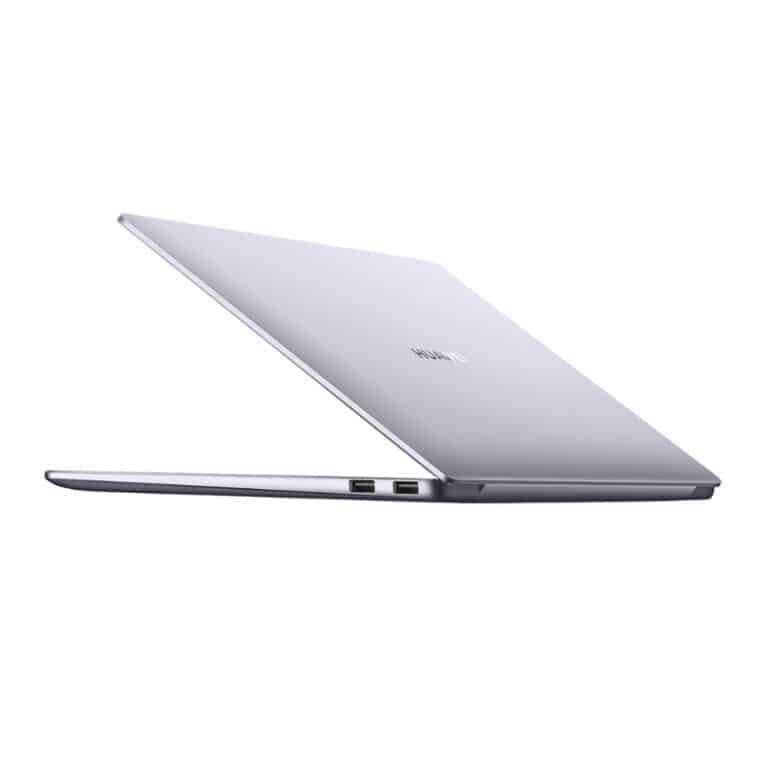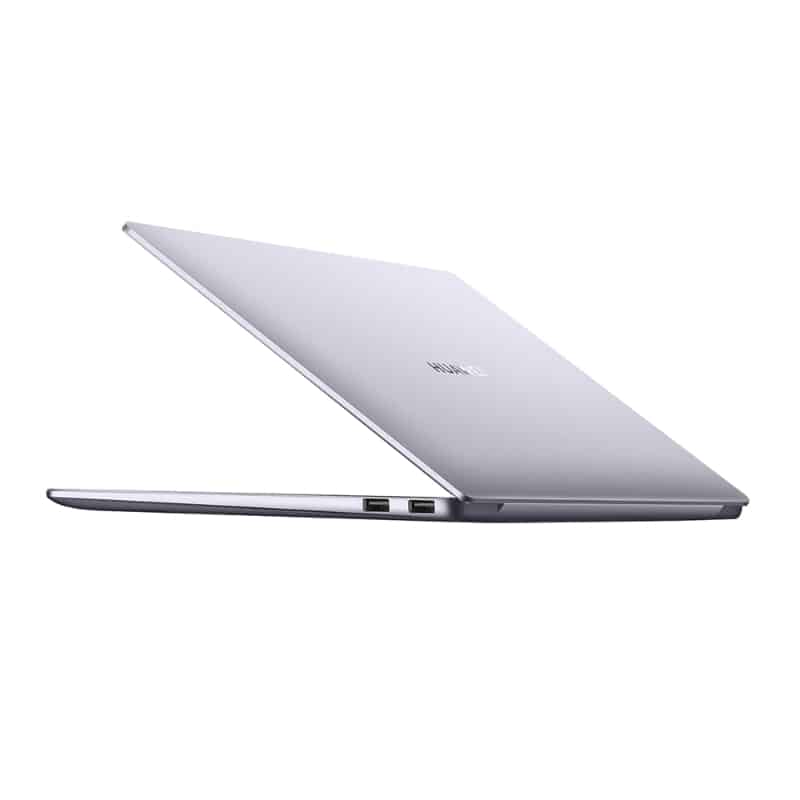 Specifications
As mentioned previously, the Huawei MateBook 14 doesn't shy away when it comes to the latest specifications. The device features an Intel Core i7-1165G7 4×2.8 – 4.7GHz Tiger Lake UP3 CPU. This comes with the built-in Intel Iris Xe Graphics G7 96EUs GPU.
Additionally, it also has up to 16GB DDR4-2133 RAM and storage options of 256GB and 512GB SSD. In terms of the battery, it has a 56Wh Lithium-Polymer unit. Finally, it runs Microsoft Windows 10 Home 64-Bit edition.
All in all, these are some pretty solid specs for any laptop. Huawei has delivered on this front to provide potential buyers with an optimum selection of hardware for the best performances.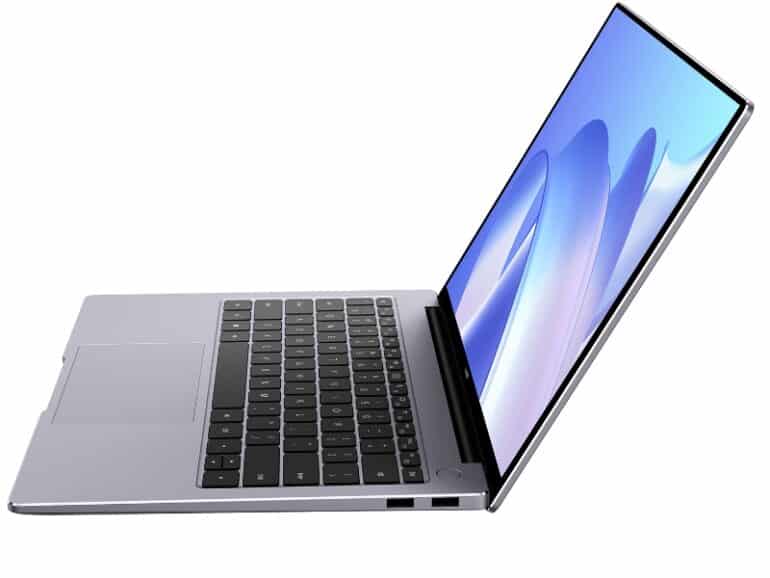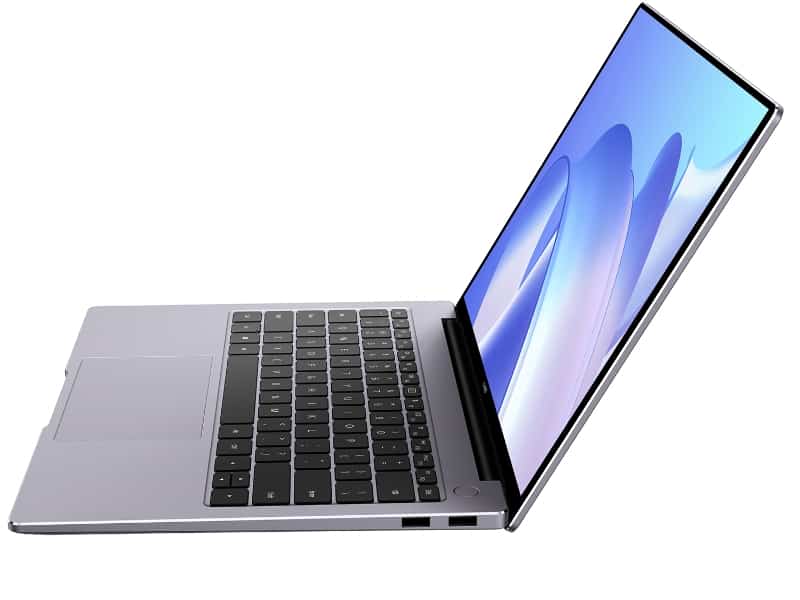 Performance
With the list of specifications it has, the Huawei MateBook 14 is no slouch. Anything but. With the latest-generation Intel Core i7 CPU, the unit has outright power. Added to the 512GB PCIE NVMe SSD, you're looking at performance gains from some of the top units in the market.
Across almost all the benchmarks, the laptop scores higher than the average unit in its category. It's not the best outright in terms of performance, but easily in the top 10 across the board, which makes it fairly solid. Throw any task at it and you'll be able to complete it with ease. Apps open in a blink of an eye with general load times very good thanks to the NVMe drive.
What I was surprised to find with the MateBook 14 was its gaming capabilities. When looking at the specs, one wouldn't naturally assume the built-in GPU for the Intel SOC but it's quite a lot better than many of the previous GPUs it released. What's really great is that across the majority of games, it is capable of supporting at least 30fps at 1080p resolution. That's saying something. So, while the unit may not be an out and out gaming laptop, it can hold its own reasonably well.
Battery Life
Huawei rates the battery life of the laptop at around 12 hours. In the real world, however, you can expect battery life around the 11-hour mark. This is still impressive, as many laptops don't get anywhere close to their rated durations.
When playing videos at 1080p on high brightness streaming over Wi-Fi, you can expect to hit that 11-hour mark quite frequently. When switching to your daily tasks under normal loads, you can expect somewhere in the region of 8-12 hours. Switching things up with multiple windows, streaming video and some additional tasks, and running on performance mode, you can eke out 5-6 hours. However, when running games at 1080p, you can expect around 3 hours of usage, which isn't bad.
Overall, the battery life is quite reasonable throughout and can easily last quite a while between charges even during the average workday.
With the 2K FullView screen, it draws a bit more power on average than a conventional 1080p screen. If you reduce the resolution, you can extract a bit more performance to get closer to that 12-hour benchmark, but there's no real point in doing so under normal circumstances.
Huawei has included a 65W SuperCharge charger in the contents, which is capable of recharging the MateBook 14 from 0-100% in roughly an hour. This, too, is an impressive feature, another of those brought forward from smartphone technology.
Should You Buy the Huawei MateBook 14?
If you're looking for a solid workhorse, the Huawei MateBook 14 is a definite option. It has a clean look and solid build, with modern specifications that will keep the unit relevant for quite some time. With the surprise graphics capabilities to support a number of AAA games, it really punches above its weight class.
At a retail price of R24,999, the unit is very well priced compared to many other workstations. With the level of performance and capable screen, you can't go wrong.
The Review
Huawei MateBook 14
The Huawei MateBook 14 is a surprisingly good laptop. It's a very solid workhorse with performance to spare and doesn't bat an eyelid in getting the job done. With the surprise support for a number of games at 1080p, it is a great value for your buck.
PROS
Huawei Share
Minimalist, sleek design
Solid performance and load times
Decent Battery life
CONS
Glossy screen not great for outdoors
No Kensington lock
No DisplayPort
60Hz refresh rate
Review Breakdown
Ease of Learning

0%

Ease of Use

0%

Design

0%

Performance

0%

Enjoyment

0%

Value for Money

0%