Despite all the challenges of 2020, Huawei managed to deliver its next flagship and the continuation of the Mate series. The Huawei Mate 40 Pro was released towards the end of the year, with a limited global release. Now it has finally reached the shores of South Africa.
There were many rumours at the time about whether there were sufficient chips having been produced by Huawei to fulfil the need to manufacture its Mate 40 Pro units for a global launch. Huawei, however, squashed these rumours early on, having made some strategic partnerships in the second half of 2020 to address these issues.
The extended launch of the smartphone has been put down to the COVID-19 pandemic which affected almost all economies, leading to some delayed releases in hard-hit regions so as not to tank its launch there in its entirety.
For fans of the Huawei brand and Mate series, it's a welcome launch. For quite a number of people, there was eager anticipation of what Huawei has been working on to improve its software ecosystem. This was especially true for the likes of AppGallery over the past two years since a ban on Google Services disrupted its use of the Play Store.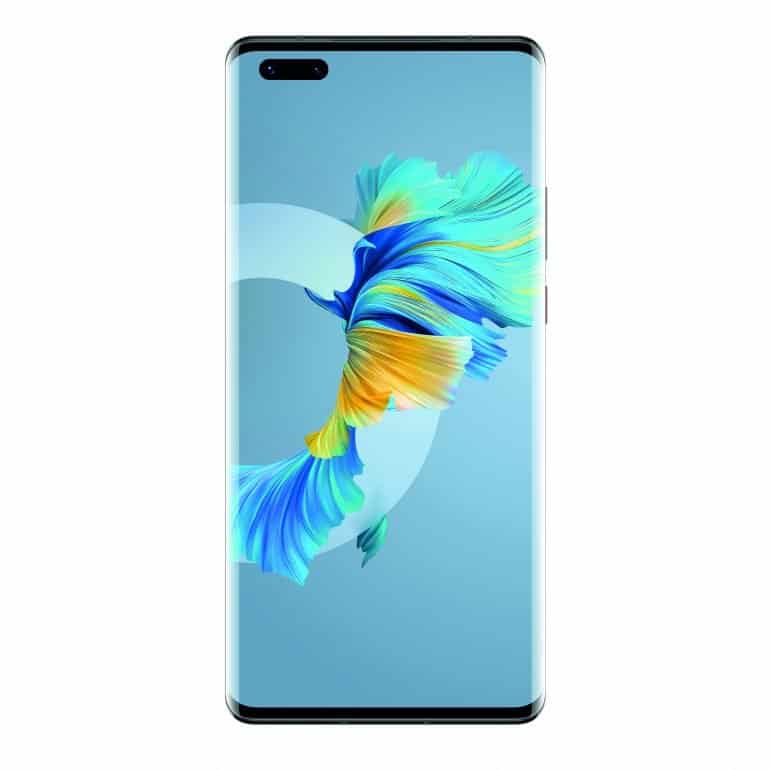 Huawei Mate 40 Build, Design and Screen
The Mate 40 Pro has larger dimensions over last year's Huawei P40 Pro – and even the Mate30 Pro. It measures in at 162.9×75.5×9.1mm.
The extra dimensions allow for the larger screen, which measures 6.76" compared to the 6.58". The extra dimensions bring with it a higher screen-to-body ratio at 94.1% along with better pixel density at 456ppi. The panel's resolution is 1344x2772px.
There have been many phones I've reviewed in the past with curved edges. However, on the Huawei Mate 40 Pro, it's one of the most pronounced yet. With an 88°-degree curvature, it's almost completely round. With both the front and rear glass panels forming the curve, it's the thin metal frame between the two glass panels that accounts for the 2°.
The screen with its 94.1% screen-to-body ratio is only interrupted by the dual front-facing selfie camera. It's a significant change over previous models with its pin-drop cut-out but, after a few days of usage, you'll barely notice it's there.
Huawei has continued with its rear camera layout. However, the Mate40 Pro's "Space Ring" design is much larger. Unlike the variant on the Mate30 two years ago, it has a doughnut hole in the centre with each of the lenses further apart.
The Space Ring has a 1.75mm protrusion from the back of the smartphone. It's not the largest I've ever seen, but will definitely be a point of concern for some users. That said, it's not all that bad, as it doesn't wobbly around on flat surfaces, nor does it pick up any scratches when lying flat.
The rear of the smartphone is a fingerprint magnet. With its Mystic Silver colour, however, it's not easily noticeable unless you view it under light at specific angles.
As with many modern smartphones, Huawei doesn't include the 3.5mm jack, opting for Bluetooth devices as has become the norm in recent years. The rest of the ports, grills and buttons are fairly standard with no significant positionings or noteworthy anomalies.
Overall, the design looks great and the build quality is solid. The screen is large with an improved resolution and looks great with its HDR support. Apart from the larger Space Ring design for the camera housing, there are no real complaints.
Software: EMUI 10.1, AppGallery and Petal Search
With Huawei's Google Play Services ban still being upheld, a lot of Huawei's success rides on its updated ecosystem. This is especially true for its AppGallery.
With the Mate 40 Pro, Huawei has delivered a more integrated approach than before. It incorporates the AppGallery, EMUI firmware and the newly release Petal Search functionality. From the home screen, users can access the Petal Search box, type in their query and be presented with a multitude of options. If it's an app you're searching for, it will provide a link to AppGallery to download. If it's unable to find the app, it will search the Web and direct users to the download page for an APK download.
EMUI 11 isn't too dissimilar from previous Android firmware. The UI is pretty standard while offering quite a few customised approached. Its integration into the Huawei ecosystem and user experience is where it truly shines.
With the latest version of EMUI, Huawei has also enabled easier XAPK installs directly from third-party websites. What's great about the Petal Search app is that it will scan any sites or apps downloaded for suspicious malware and prevent you from downloading in order to protect your device.
Another of the major caveats of the trade agreement between the US and China is that of the sound drivers. For enthusiasts, this may not be great to hear, since it means that there's no support for aptX, aptX HD and aptX Adaptive. This is of particular note to those using high-end headphones to listen to music.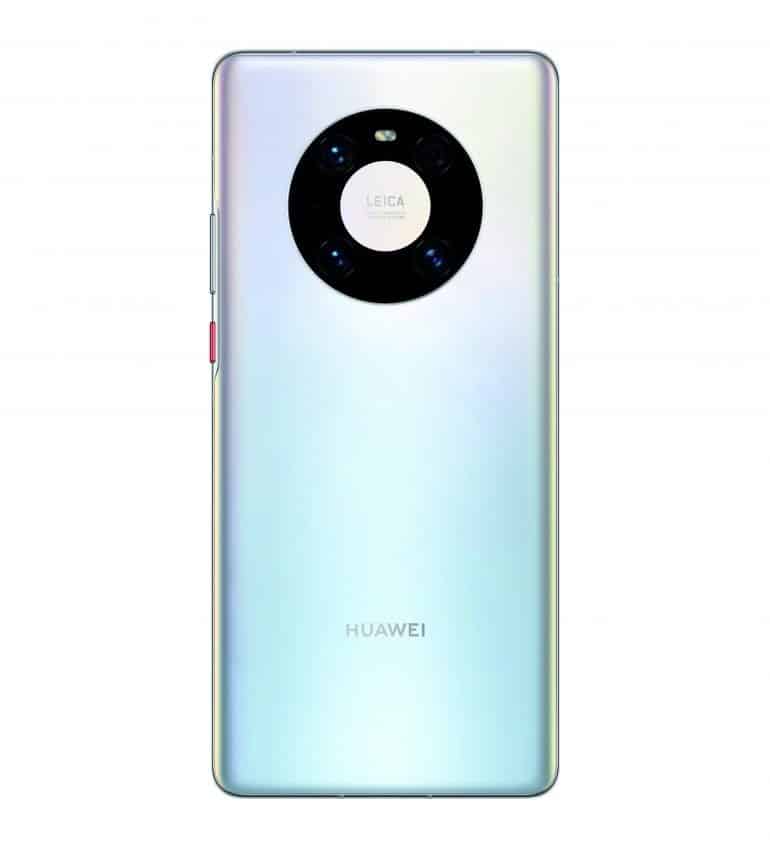 Huawei Mate 40 Camera and AI Lens
Huawei has done a lot of work for its Leica-enabled cameras. Although it was a huge bump in performances when the partnership was first announced a few years back, the continuous progress has seen the cameras become one of the leading on the market for smartphones today.
The Huawei Mate40 Pro features three lenses for its rear-facing camera. This includes:
50 MP, f/1.9, 23mm (wide), 1/1.28″, 1.22µm, omnidirectional PDAF, Laser AF
12 MP, f/3.4, 125mm (periscope telephoto), PDAF, OIS, 5x optical zoom
20 MP, f/1.8, 18mm (ultrawide), PDAF
The results of the camera are great. With its triple-lens camera, the device offers everything from standard to wide, and zoomed to macro photography.
With its built-in HDR algorithms, the lighting effects on the images a vivid. It also helps that the screen itself is HDR-enabled, which makes viewing those photos taken all the better.
When it comes to standard photography, Huawei still lags behind slightly on the likes of the Apple iPhone 12 range. However, when it comes to landscapes, skies and low-light photography, the Huawei Mate 40 Pro stands clear here.
There has also been quite a lot of improvement on the colours and exposure of the photos, having had issues on previous models. This makes images feel a lot crisper and rouned.
With Huawei's AI Lens been integrated into both the camera app and its Petal Search ecosystem, it makes finding information just a click away. Users can find the calories in their meals or find similar items and be directed to stores to purchase. It's quite a nifty inclusion and can compete with the likes of Samsung's Bixby Vision.
Huawei Mate 40 Performance and Battery Life
Huawei has continued to build on its in-house Kirin SoC. When it was initially released a few years back, it felt like a means to an end, delivering performances that would get you by, sometimes just. During this time, however, Huawei has invested quite substantially in terms of time and money on R&D to make it one of the leading chipsets today.
It may not be able to compete in performances on benchmarking, but it more than makes up for that in terms of efficiency, GPU performances as well as its native AI support. With processing power not really an issue on modern devices, the Huawei approach has been spot on for the future.
The Huawei Mate 40 Pro features an Octa-core CPU with a 3.13GHz Cortex-A77, x3 2.54GHz Cortex-A77 and x4 2.05 GHz Cortex-A55 CPUs. This alongside the Mali-G78 MP24 GPU and 8GB RAM. There are three variants to choose from when it comes to internal storage, 128GB, 256GB and 512GB.
Battery life isn't great on the device, but it isn't bad either. Out of the box, there are some tweaks you'd need to factor in to get the best balance of performance and longevity. Thankfully, Huawei has a whole range of settings to allow you to push the battery all the way from a moderate 16-20 hours to a massive 48 hours on power-saving modes. Users can choose to manually tweak these options or have them delivered via the devices built-in AI.
https://www.youtube.com/watch?v=TVr9huEei0s
Conclusion
Overall, the Huawei Mate 40 Pro is a great all-around device. It delivers in terms of performances and efficiencies while delivering a knock-out blow with its great main camera. With its growing ecosystem and the integration of Petal Search, Huawei has continued to push boundaries of where it's at compared to the App Store and Google Play.
At a retail price of R19,999, it's quite a steal already. That said, Huawei has offered various deals over the past few weeks in regard to extras thrown in with the purchase, making it an even better value proposition.
The Review
Huawei Mate 40 Pro
The Huawei Mate 40 Pro is an affordable flagship that offers quite a lot across the board. You get quite a bang for your buck with the ever-growing Huawei ecosystem through its AppGallery and Petal Search services.
PROS
Great Camera
Innovative Kirin SoC
Beautifully Crafted
CONS
Still no Google Play services
No aptX support
Review Breakdown
Ease of Learning

0%

Ease of Use

0%

Design

0%

Performance

0%

Enjoyment

0%

Value for Money

0%