In 2018, Huawei launched its fitness devices to the South African market. The brand has gone on to launch popular wearables to the market since. This includes the likes of the Watch GT, Watch GT 2 and Watch GT 2e smartwatches. However, one of the more popular series among South Africans was the HUawei Band range, having started off with the Band 2 Pro. Today, Huawei has continued this momentum with the launch of the new Huawei Band 6.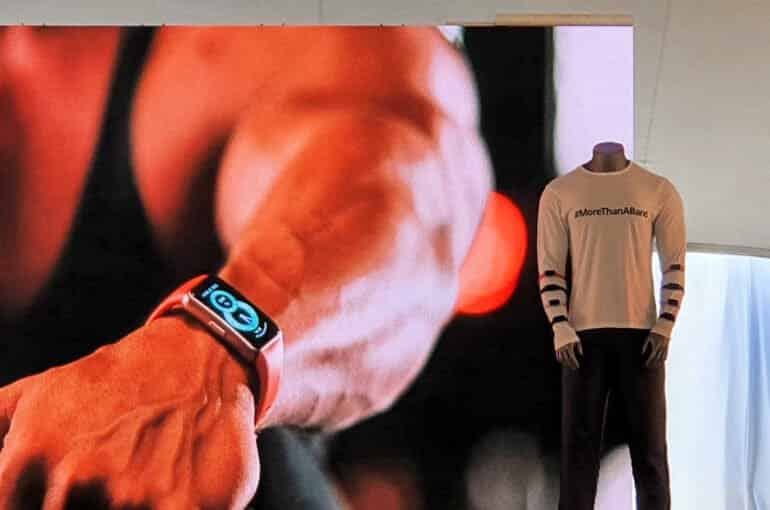 What's New on the Huawei Band 6?
With the increasing demand for wearable technology, the Huawei Band 6 brings new enhancements to the range, while still being price-conscious. Improvements include new health and fitness monitoring, an updated design and battery life to match your active lifestyle.
In terms of features, the Huawei Band 6 brings with it a few new additions. This includes all-day SpO2 monitoring, a massive 2-week battery life, as well as new smart companion features.
For the SpO2 monitoring, Huawei makes use of its TruSeen 4.0 heart-rate monitoring technology. Not only does it monitor your heart rate, but also your blood oxygen levels throughout the day. This allows you to receive alerts at low levels to take the required action before a medical emergency.
When it comes to battery life, there's nothing worse than having to charge your fitness tracker every other day or so. With the Band 6, it'll keep you going for up to two weeks before needing to be recharged. Thanks to its fast-charging capabilities as well, you will be able to extend the battery life by two days in just five minutes.
The improved screen features a 1.47″ FullView AMOLED display. In addition, it covers about 64% of the front to provide optimised viewing. With a resolution of 194x368px and 282ppi pixel density, users will have better clarity of information of previous units. Its touchscreen panel also allows for easily swiping up, down, left or right.
Bringing enhanced algorithms into the fold, the device can detect some 96 workout modes, which includes 11 professional workouts. This includes both indoor and outdoor running, cycling, skipping rope and the likes. For additional fitness routines, the unit is capable of detecting various balls games including football, as well as other forms of exercise such as dancing.
Special Announcement
Along with the launch of the new Huawei Band 6, the brand also took the occasion to announce its new partnership. With the event having taking place at the Supersport grounds in Sunninghill, Huawei South Africa announced its partnership with Supersport United FC as its technology partner.
Pricing and Pre-Orders
You can pre-order your Huawei Band 6 from 11 June 2021.
The purchase will be available via the Huawei Online Store, as well as selected retailers across the country. It'll go on sale from 18 June.
The #HUAWEIBand6 is now official in SA. It's #MoreThanABand. Predorders start 11 June at R1,699 RRP. ⌚💥@HuaweiZA also announced its technology partnership with @SuperSportFC. ⚽🔥

On behalf of @FortressZA. pic.twitter.com/sD75zueGpC

— Evan (@evan_zar) June 3, 2021