After weeks of news, rumours and leaks, the Huawei P50 Pro and P50 Pocket Premium Edition have finally been officially announced for South Africa. Huawei has launched its brand-new flagship series smartphones, as well as the first, horizontally folding smartphone locally.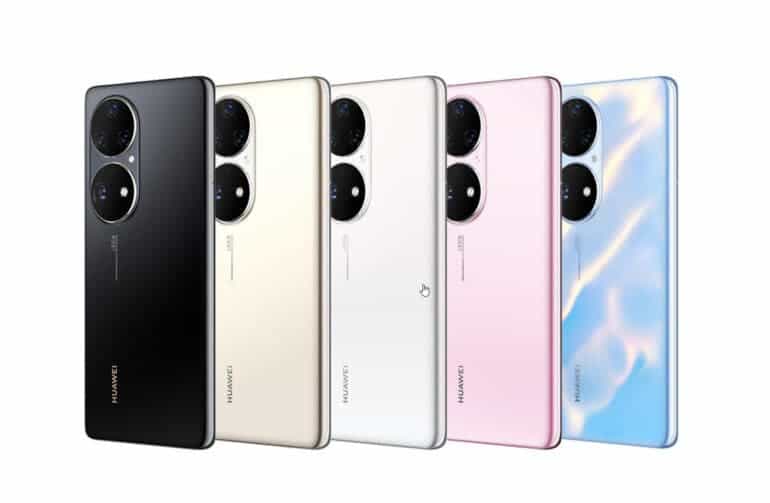 As has been the case year-on-year, one of the key aspects of the P50 range is its True-Form Dual-Matrix camera. With its continued partnership with Leica, it delivers true-to-life imagery with extreme clarity. Additionally, it also features the XD Fusion Pro. This is an improved imaging solution, incorporating a new colour filter system, True-Chroma image engine, as well as super HDR technology. All of this is to improve the detail in every image captured.
Other features on the cameras include 100x zoom. This can be extended to 200x zoom when paired with the wide-angle and periscope lens.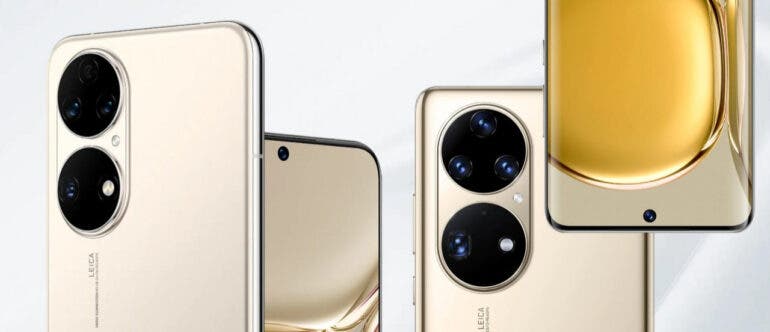 Thanks to the Huawei P50 range's 3D True-Chroma display, viewing those images captured is also great. The breakdown for each screen is as follows:
Huawei P50: 6.5″, 3D True-Chroma OLED panel, Curved Glass, 1B colors, 90Hz
Huawei P50 Pro: 6.6″, 3D True-Chroma OLED panel, Curved Glass, 1B colors, 120Hz
Huawei P50 Pocket: Foldable 6.9″, 3D True-Chroma OLED panel, 1B colors, 120Hz
Despite these larger-than-life screens, the units measure between 7.2mm and 8.5mm thick. Each unit also packs Li-Po battery at 4,000mAh or higher. With its AI software, battery life is extended beyond that standard expectancy. It also includes fast-charging capabilities, supporting 66W Huawei SuperCharge and 50W Wireless HUAWEI SuperCharge.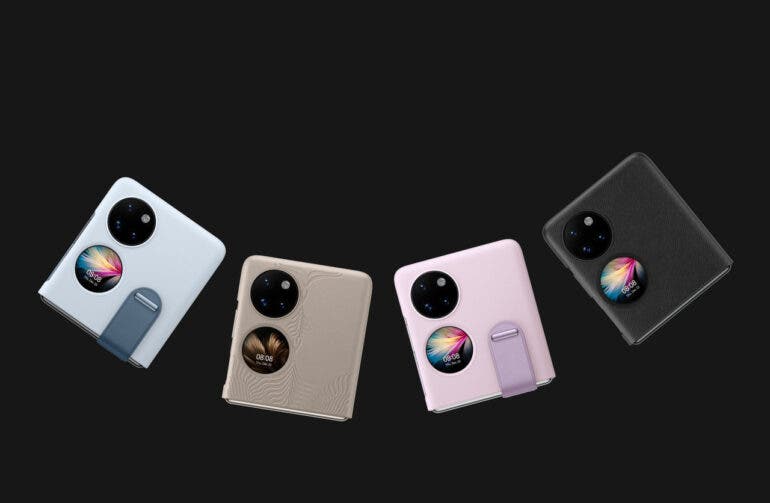 The true standout from the release is the new Huawei P50 Pocket Premium Edition. With its all-new hinge system, the screen folds out elegantly, while still maintaining its ultra-slim design and lightweight body.
The Huawei P50 Pocket Premium Edition features a beautifully crafted screen, which includes the True-Chroma image engine and Huawei XD Optics.
Thanks to the intelligent design, the Pocket features a nifty selfie camera, which uses newly-developed selfie algorithms and its large camera sensor to boost low-lit images. This allows it to take superior-quality photos in any environment.
Both the Huawei P50 Pro and P50 Pocket Premium Edition will be available for pre-order in South Africa starting 22 March 2022.
Thereafter, the smartphones will go on sale on 1 April 2022.
Each of the smartphones has unique gifts as part of their pre-order launches. For the P50 Pro (which costs R19999), you will receive gifts to the value of R8,998. When pre-ordering the P50 Pocket (which costs R28999), you'll receive gifts valued at R3,999. You'll also receive up to R2,999 off on the purchase price when securing your pre-order with a R199 deposit.