COVID-19 shook the world after it first appeared in China. The resulting pandemic saw almost all countries enacting lockdowns with flights suspended and many industries forced to close. Gaming industries have not been exempt from the effects of the virus. Brick-and-mortar casinos have been forced to close for months though online casinos have thrived as people obey stay at home orders. The disruption to the global economy did not stop the video games sector from progressing with some pre-existing and new deals in the early days, though other games have been cancelled or postponed.
Gaming industry capitalising on events
This remains a challenging time for the video games industry, though businesses have been comparatively well-placed to press ahead with their work, with a switch to working from home possible once issues around confidentiality and security were addressed and logistical difficulties around motion capture processes and voiceover recordings resolved.  According to this article by Casinoreviews.net, online gambling in the UK reported an annual gross gambling yield of GBP3.08 billion between April and September 2020, with GBP1.94 billion coming from online casinos, up 22.7 per cent from the previous year. This is thanks to the increasing number of new gamers who mitigated the cancellation or postponement of games in the early days of the pandemic thanks to the industry capitalising on back catalogues of existing games.
With individuals looking for new ways to keep themselves and their families entertained, the games market has been facing competition from streaming services like Netflix, Amazon Prime and Disney+. However, virtual reality offers a sense of escapism much stronger than usually found in movies. Even the World Health Organisation has promoted the industry's #PlayApartTogether initiative encouraging users to socialise at home through gaming, emphasising its mental health benefits.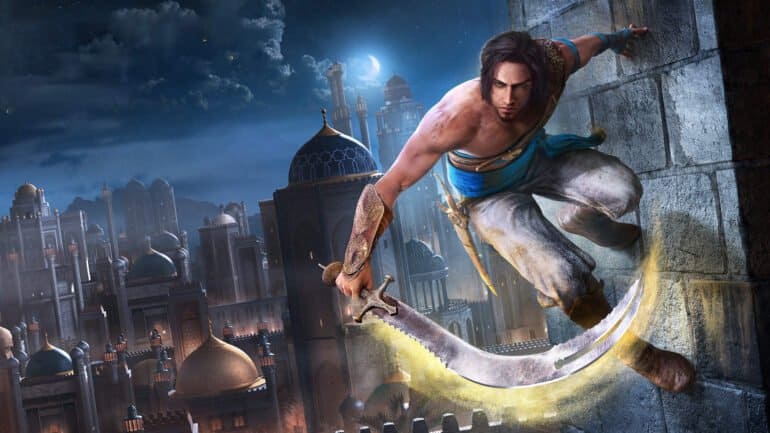 Cancellations and postponements
In 2021, several games have seen release dates pushed back to later in the year due to the. Some of these games had been postponed already, such as Outriders that was originally due for release in time for Christmas 2020 before being postponed to February 2021 before its release on 1 April 2021.
Titles postponed until later this year include Cyberpunk 2077, Riders Republic, Elite Dangerous: Odyssey, Prince of Persia: The Sands of Time Remake, Back 4 Blood, New World, Vampire: The Masquerade – Bloodlines 2. Meanwhile, Hogwarts Legacy, an open-world Harry Potter action-RPG, Gran Turismo 7, Gotham Knights and the new Need for Speed have been given new release dates of 2022. Pragmata was due to be released in 2022 but is now flagged for a 2023 release. LEGO Star Wars: The Skywalker Saga has been delayed from Spring 2021 to an unannounced later date, having already been postponed from 2020.
Positive future outlook
Whilst some games have been cancelled, the increasing use of video games is generating vast data on people's preferences, abilities, skills etc. Correctly analysed, these data can provide valuable insight that can be used to perfect video games and take them to the next level. The pandemic has seen the video gaming industry look at correcting imperfections and emulating traditional leisure activities to promote friendship, increase physical activity, facilitate team building, and promote family relationships. This potential progress and prosperity to improve quality of life could bring much-needed security to the gaming industry.