Want to enjoy the best and latest movies in the comfort of your home? Here are the best places to watch or stream movies in South Africa.
Cinema vs Movies at Home
As the weekend slowly approaches, many are looking forward to enjoying a fresh box of popcorn and a brightly coloured slushie while watching the latest movie releases from the comfy padded seats of a local cinema. However, not all of us are quite ready to brave the outdoor world just yet – and that's ok too.
But what exactly are the options for watching movies in the comfort (and safety) of your own home?
Well quite extensive actually. There are numerous streaming services that offer top quality movies at reasonable prices.  The only trick is finding the right match for you.
We have compiled a list of a few of the options available for watching the best and latest movies at home in South Africa to get you started.
Amazon Prime Video
Amazon Prime Video is a movie and series streaming service that was launched in South Africa back in 2016.  It follows pretty much the same formula as other major streaming services, in the sense that it produces its own original content as well as streaming other widely available popular movies.
What sets Prime Video apart from other services is the extensive selection of movies it has available (11 182 movies to be exact) to view in up to 4K resolution.
Unfortunately, not a lot of these titles are the latest blockbuster releases, but there is definitely a lot of popular content to view. This service would most likely appeal to the avid movie fan who is not just after the latest blockbusters.
Movies to look out for: Some of Prime Videos latest movie offerings are Eddie Murphy's Coming 2 America and Bliss with Owen Wilson and Salma Hayek. There are also some good classics available for viewing like Jurassic Park, Indiana Jones and Top Gun.
Pricing: Viewers interested in joining Prime Video are offered a 7 days free trial before needing to pay $5.99 (approximately R89.48 with current conversion rates) per month.
Apple TV+
Apple TV+ is a relatively new streaming service in South Africa, having only made its debut in the country in November 2019. Despite being in its infant stages, the streaming service currently has slightly more movies on offer than Netflix (who would have guessed).
Movies are available to stream in both HD and 4K resolution and, like Netflix, Apple TV+ also produces good quality original movies starring some of Hollywood's finest stars.
Movies to look out for: Tom Hank's Greyhound, Justin Timberlake's Palmer, and Tom Holland's Cherry.
Pricing: Apple TV+ South Africa lets first-time viewers use their service free for 7 days thereafter the service will cost R84.99 per month. Apple TV+ also offers one-year free viewing when you purchase an Apple device and redeem the offer within 90 days. A big bonus of Apple TV+ is that it allows you to share your subscription with up to five family members, so if you decide to split the cost 5 ways it could work out pretty cheap.
Google Play
Google play allows South Africans to rent or purchase movies for watching on their phones, tablets, computers and/or smart TVs.
Unlike other popular video-on-demand platforms, there is no per-month subscription fee. The only requirement to rent a movie is a Google account.
The price ranges anywhere from R10 – R200 depending on whether you are renting or buying. Once rented, you will have 30 days to watch most movies, and 48 hours to finish watching once you've hit the 'play' button.
Most movies are available in standard and HD resolution in SA, but there are some options available for glorious 4K viewing.
Movies to look out for: If you are hoping to catch Zack Snyder's Justice League then I would seriously log into your Google Play account and rent or purchase the movie. So far it is one of only two platforms in South Africa where the movie will be available.
Pricing: R10 – R200 (sometimes movies can be more pricey than this) depending on whether you are renting or buying as well as the resolution of the film.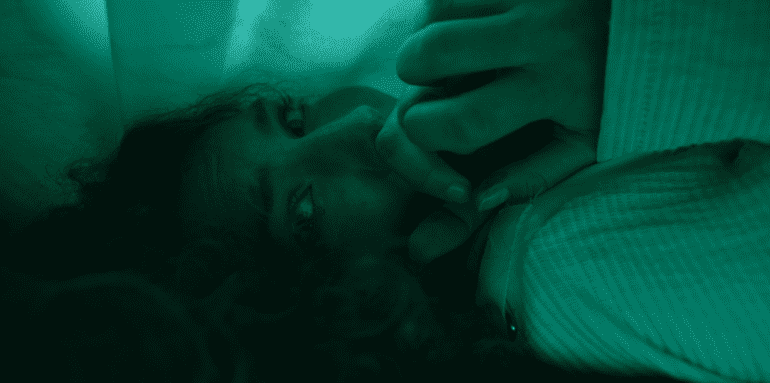 Showmax
Showmax has been available in South Africa longer than any of the other streaming services on this list.
It's certainly a must-have for all who know that local is also lekker. It boasts a great variety of local movies, but also has quite an impressive collection of international movies too — all available in the comfort of your home. So, if you are looking to enjoy good local content along with international films in HD quality then this service will appeal to you.
Movies to look out for: Charlize Theron's Bombshell, 1917, Griekwastad with Arnold Vosloo.
Pricing: Showmax offers a 14-day free trial for newcomers, and those who already have a DStv Premium subscription can access it for free. Compact and Compact Plus subscribers can add it on for R49 per month, but a standalone standard subscription costs R99 per month. Showmax Pro is also available from R225 per month. It offers entertainment, music channels, news and live sports streaming from SuperSport.
Labia Home Screen
Arthouse films
If you appreciate art-house films, spanning over different genres and languages then Labia Home Screen is the right choice for you.
The Labia Theatre (an independent cinema based in Cape Town) offers a pay-per-view video-on-demand service for viewers throughout South Africa. You can stream high quality, award-winning Labia-curated films, documentaries, and virtual film festivals and film-related events.
It merely requires you to log into www.labiahomescreen.co.za and create an account. Once you are registered you can search for a movie, purchase a ticket via various methods of payment and watch a film of your choice.
The screenings cost R60 and are available for six hours after purchase. New movies are regularly added to the site's library of films to ensure there is always something for patrons to view.
Movies to look out for: Tracks starring Mia Wasikowska and Adam Driver, They Call Me Babu and Killing of a Sacred Deer with Colin Farrell and Nicole Kidman.
Pricing: R60 per movie which is available for six hours after purchase.
Netflix
Netflix is probably the most obvious choice for enjoying movies at home.
They offer a wide variety of international films, have their own original movie titles and also have a few local movies available to watch. Netflix currently offers three subscription plans – Basic, Standard and Premium. The main difference between them is that the Basic subscription allows HD streaming on only one screen at a time, the Standard subscription allows HD streaming on up to two screens at the same time and the Premium subscription allows Ultra HD streaming on up to four screens at the same time.
Movies to look out for: I Care A Lot with Rosamund Pike and Peter Dinklage, The Dig with Carey Mulligan and Ralph Fiennes and Chris Rock Total Blackout: The Tamborine Extended Cut
Pricing: Netflix offers the first month free. Thereafter prices start at R99 for the basic subscription, R139 for the Standard subscription and R169 for the Premium subscription.
As you can see there are numerous options for viewing movies from the safety of your own home and the truth is you really don't have to settle for just one. With numerous streaming services offering free trials, it makes perfect sense to try them all! You can always commit to one (or more) that best suits you after your trial is up. All you have to do is sign up, make yourself a nice big bowl of popcorn and get ready for some quality entertainment from the comfort of your own sofa.
Happy watching!
Tell us, do you prefer watching movies at home or at the cinema?