You have all your accessories and you are set to play your first Yu-Gi-Oh! match.
The problem? You have no idea how the card game works. If you've found yourself worried that you will never fully understand how a Yu-Gi-Oh! match works, but you are itching to jump in to get started, then the below video might just be for you.
Tournament attendance records for Yu-Gi-Oh! TCG are broken every year and, because publisher Konami continually releases both support for the decks, it's never been easier to enjoy Yu-Gi-Oh! and find people to play with.
We've put together a short explainer outlining the basics of a Yu-Gi-Oh match. Learn everything from how Monster cards, Spell cards and Trap cards work to the basic flow of a match. We have you covered.
Grab your playmat, get your deck ready and above else, get ready to have some fun. It's time to duel!
https://youtu.be/zZ0VJKTRspE
A quick recap of everything we've learnt:
To begin a duel (a match), the Yu-Gi-Oh! decks are shuffled and each player draws five cards. The first thing you do every turn is draw a new card.
Phase 1: It's good practice to make use of your non-combat actions first. This includes summoning one monster, setting up your spells and traps, and changing the battle positions of your monsters.
Battle Phase: Here, each monster in attack position gets to attack once. When you attack, you compare your Atk value to the opponent's Atk or Def value.
Phase 2: This is the same as Phase 1, preparing for your opponent's turn.
Last Phase: This is where everything comes together and the special card effects activate. If you have more than six cards in your hand, discard until you have six.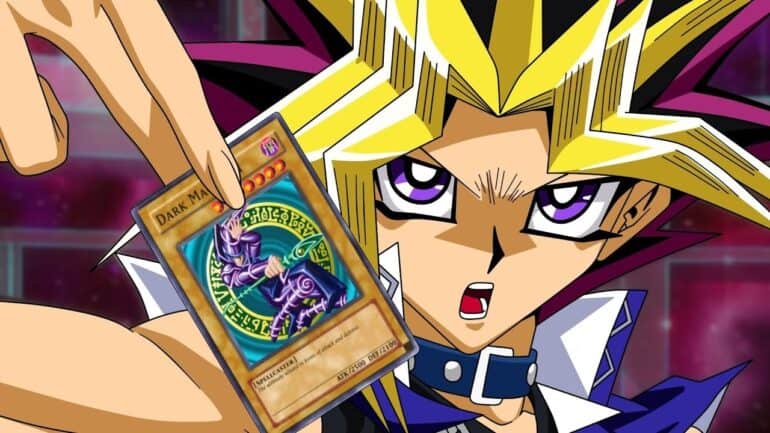 The first Duelist to win two Duels is declared the winner of the Match.
If both Duelists have one loss in a Match and both receive a simultaneous Game Loss penalty, the Match is considered a Double Loss.
If both Duelists have won 1 Duel and the third Duel ends in a Draw, a fourth Duel must be played to determine who gets the second win.
A series of cards, known as Match winners, all have an effect that allows a player to win an entire Match instead of just a Duel if they reduce the opponent's Life Points to 0 with a direct attack.
Now you are ready to play a Yu-Gi-Oh match!
For more information on Yu-Gi-Oh TCG, visit solarpop.co.za.