Ah the pleasures of modern life, ordering your favourite meal with only a few taps on a screen and get it delivered to your door. It feels like not so long ago that the only way to try your luck at a Roulette table or sit and play a hand of Blackjack was to drive to your nearest casino complex. Luckily the internet has made that a thing of the past as you can play Roulette, Blackjack and many more games in your pyjamas without having to leave the house. Betway live games are exciting games that can be played on your desktop computer, laptop, or on a tablet or mobile phone by downloading the app.
Part of what makes it so exhilarating is that many of the games are played with a live croupier in a studio. Many of the croupiers are very entertaining and are responsible for dealing of the cards and to make sure that the games run smoothly and helps add to the realness of being at a casino.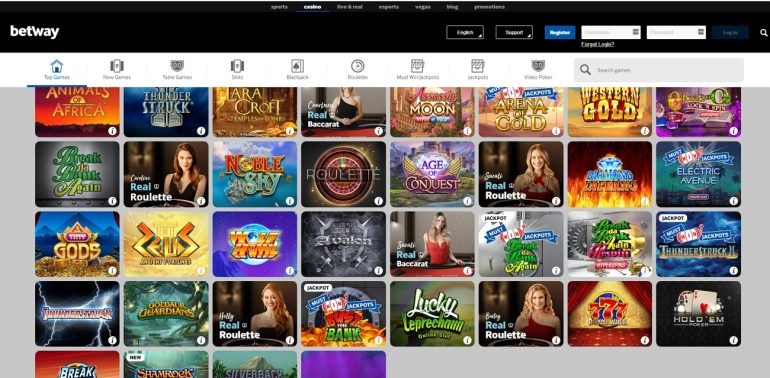 What games are on offer and available to play at Live Games
Live games are made up of a variety of different types of games such as Baccarat, Poker, First person games, Roulette, Blackjack and a category called Gameshow games. Each of these categories has different versions of the games. Roulette for example has many varieties that can be played and the buy in amounts are not the same for each.
The featured games have a host of games that are fun and easy to play and with quick turnaround times that keeps the suspense going. You will find games such as Deal or No Deal, Wheel of fortune, First Person Dream Catcher and Lightning Dice. The amount that you want to play can be decided by you but there is a minimum buy-in amount which is different for each game.
The chat feature makes it easy to chat with other players that are also playing the same game and adds to the elation. The controls and playability of the games is user friendly and works well on the app as well.
It is best to familiarise yourself with how each game works before putting any money down to place a bet. Remember to set limits and only bet what you can afford and to keep it fun but responsible.