Don't know how to stay safe while using Sony's PlayStation VR (PSVR 2)? This guide will take you through each step of safely using the console and headset.
RELATED: Kayak VR: Mirage Is One of The Best PSVR2 Experiences
For people who have never used a VR headset or had terrible experiences, Sony's new PlayStation VR 2 (PSVR 2) headset probably does not seem very appealing. And reading reviews from other device users, there has been some off-putting feedback regarding the experience while playing. Some of these issues include motion sickness, blurriness, tripping over cords or running out of battery during a game. All these set-back can be pretty annoying and especially discouraging for first-time users. However, they are easily solvable with a few easy tips and tricks.
Although new technology, such as VR headsets, can be daunting, there is no need to exclude yourself from the experience. You may run into some issues, but these are pretty manageable with the help of a quick Google search, which is probably what brought you here.
As mentioned above, the new Sony PlayStation VR 2 headset has resulted in some unfavourable issues, but this article serves to overcome those problems. With a quick tweak here and a fast fix there, you can have an uninterrupted VR experience that you will thoroughly enjoy. So, without further ado, here are some safety tips and tricks to get yourself the best gaming experience with the PSVR 2.
RELATED: How the PSVR 2 Could Revolutionise the PlayStation 5
How to Avoid Motion Sickness When Using the PSVR 2
One prevalent problem that comes with being a gamer is that not everyone has a strong stomach. Motion sickness caused by video games is a very real thing and can happen outside of a VR headset. Perhaps you are sitting too close to the screen while playing, or perhaps FP (first-person) games are just not for you. And the chances of experiencing motion sickness within a VR game are even higher than traditional gaming methods. Perhaps you are getting sick because you are new and need time to adjust, or maybe you are a VR enthusiast who just gets sick sometimes. Either way, this can ruin the experience immensely. Here are some things you can try to avoid it with the PSVR 2:
1. Instead of using your thumb stick to turn in a specific direction in-game, be sure to use your entire body instead. It can be a jarring experience to have the screen turning right in front of you, but your body is standing still. This can produce a rather dizzying effect when you are trying to navigate your way around. Therefore, if you know you have motion sickness, use your body/head to turn instead, no matter how much the game insists you use your thumbstick.
2. Take advantage of your comfort settings, such as tunnelling or snap turns. These features will significantly lessen the impact of motion sickness as you will not have the full effect of unsolicited motions and movements right in your face. With snap turns, for example, you are given the option of quick cuts when you take turns instead of a smooth turn.
3. If moving around in the game is the problem or has become too difficult to manage without feeling your stomach drop, then perhaps teleporting may be more up your alley. While some games may not offer this feature, it is always best to take advantage of it if it is there, as it reduces that sick feeling tenfold. You will also be able to play for much longer this way.
4. Ensure your controllers and headsets are not drifting, as this can mess up the motion tracking in the game. In turn, you will experience a rather potent dizzying effect.
5. Learn what your triggers are and remember to take breaks! For example, Resident Evil Village's VR mode moves your character's head around involuntarily during cut scenes which can be very debilitating. If you know that things like that will bring nausea on quicker, try taking breaks regularly to ensure you do not feel like dying at the end of the gameplay. Likewise, if playing a particular game gets you to that point after half an hour of gameplay, it is best to avoid it altogether.
RELATED: The Real Cost of Gaming In 2023
How to Avoid the PSVR 2's Lengthy (and Annoying) Cord
This is an easier fix on the simple side of problems you can run into while gaming on the PSVR 2. Because the cable is 14.7 feet long, you and your friends may find yourselves entangled at the end of a gaming session. And while there are no foolproof solutions, there are some methods you can try to avoid tripping. For example, putting your PS5 on the ground is a great starting point. Remember, the device is probably hooked up to some of your other equipment, and it would be heartbreaking to yank it down to the ground while you fight zombies. This could result in the demise of your entire gaming set-up.
Furthermore, starting the game as you are faced away from the PS5 might be a good idea. Stay a reasonable distance away from the cord, and you should be able to avoid getting tangled up. Perhaps sliding your feet before taking a step can help you gauge where the cable is situated at that point in time. In turn, it can help you avoid hurting yourself or breaking your other devices. And to ensure your accuracy when feeling around for the cord, perhaps try going barefoot when you play if you can help it.
Also, try cutting down on other cables to lessen your chances of hurting yourself or someone else. Move other wires from your immediate vicinity and leave the required ones (such as the one connected to the headset) in your surrounding areas.
RELATED: Sony's PlayStation VR2 Could Revolutionise the Gaming Industry
Your PSVR 2 Probably Isn't Broken; You Are Wearing it Wrong.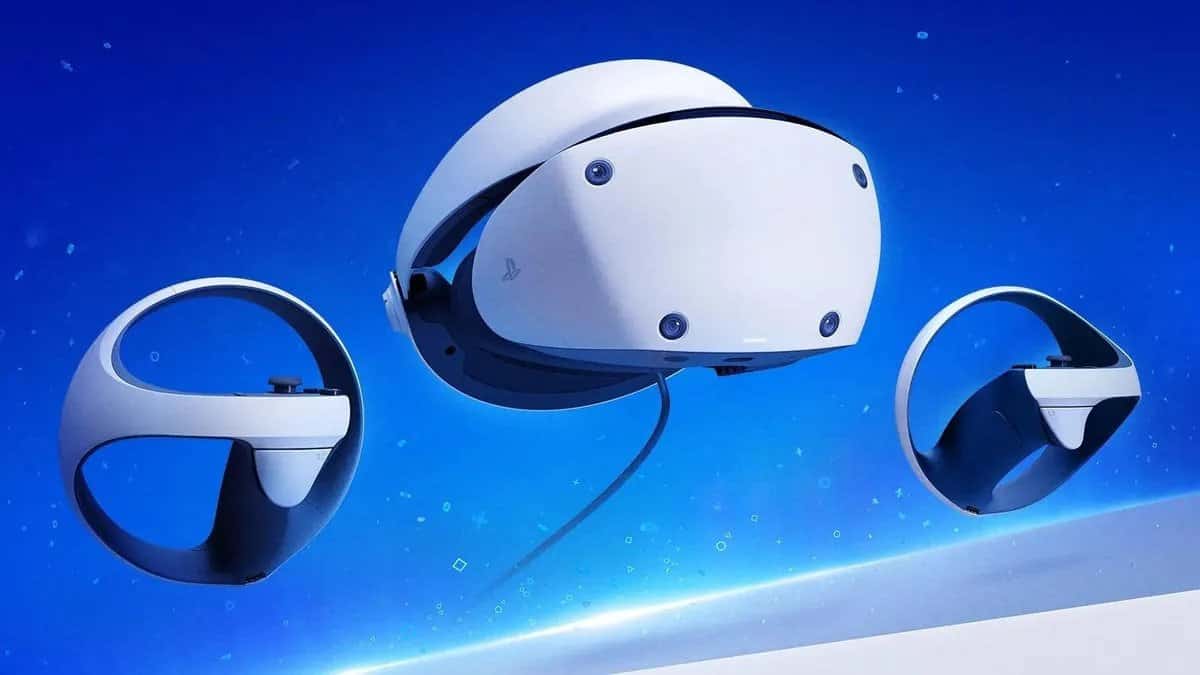 Another common complaint users see is that they believe they have been shipped a faulty PSVR 2. This is because the device looks blurry when gamers put it on; however, the headset design requires you to wear it a certain way. Therefore, it is imperative to read your instruction manual or follow the prompts in the device settings so that you can adjust the lens distance. This can be accessed via 'Settings', head to 'Accessories' and then click 'Adjust Lens Distance'.
If you still cannot figure it out, perhaps checking a YouTube tutorial or some images to see what the proper placement looks like might help you. Adjusting it until you have found the crisp image you are looking for can also help. You will know when you find the 'sweet spot' you are looking for, as the picture will become so clear when you look straight ahead that you will be able to see the edges of the pixels.
RELATED: New Sony PlayStation 5 Tech Allows You To Use A Banana As A Controller
TL;DR
Some players experience issues when using the PSVR 2, such as blurriness, motion sickness and tripping over the cord.
Motion sickness can be solved by using your body to turn, not thumbsticks, and taking breaks between sessions.
Facing away from the cord can help prevent tripping, and adjusting your headset can solve issues of blurriness in the device display.
RELATED: How To Stop Gaming Motion Sickness
Tell us, what other tips would you recommend using the PSVR 2 safely?