We are living in an information-age, supported by on-the-go devices. No electronic device has ever been as addictive as a smartphone.
Cons aside, the smartphone has become a must-have device for people from all walks of life. From searching for information and participating on social media to conducting business and trading, smartphones have become a go-to device for all sorts of reasons.
With increasing processor and other capabilities, once only PC-available games, and other applications are increasingly finding ways on these relatively small-screen devices.
Although there are limitations of gaming on Mobile vs a PC, but there is no doubt that a smartphone is an extremely useful device for multiple purposes & working on the go. Finding one that meets all your professional as well as personal requirements has become a cumbersome process if not difficult.
With new launches, new updates coming almost every week, the smartphone industry has made it difficult for us to remain on the old devices.
Choosing the right device has never been so difficult. Not all smartphones can fulfil the needs of those looking for an all-in-one device for gaming, trading, and professional needs.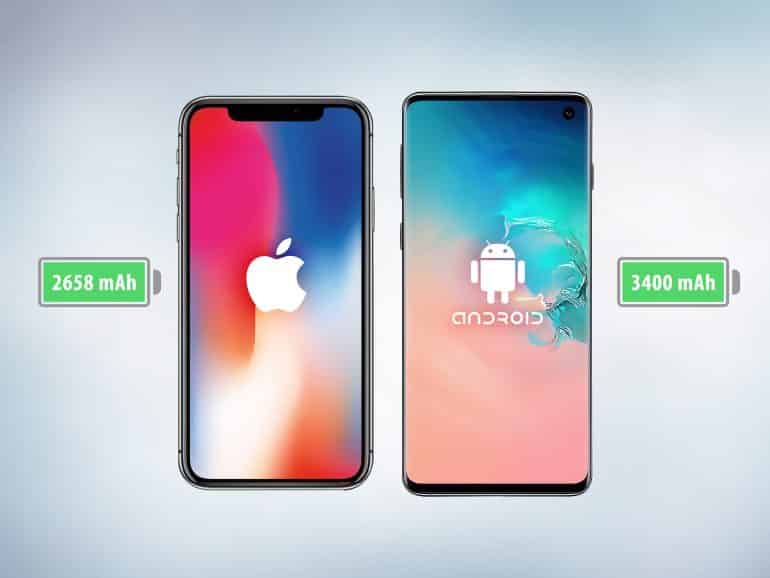 So how would you choose a smartphone that meets most of your requirements? Here are some key considerations.
Larger Screen Device
Large-screen smartphones are more useful for professionals who spend most of their time working on a spreadsheet, graphs or use office applications frequently.
Screen-sizes less than 5 inches are a serious constraint for professionals.
For example: For retail investors who invest in stocks or trade in the forex market, it can be a seriously limiting factor on getting information on the go.
Online traders need to work with different trading tools like charting, market data, graphs, pips calculation, and more, which are difficult to operate on a small-screen device.
Working with tools like charting or viewing analysis can be difficult on a small screen device. Having a screen-size (at least 7inches) is almost essential for active trading. If you're still looking at a small screen, you are seriously limiting your potential as a trader.
Longer Battery Life
Needless to mention its importance for people always on the run. If you are a gamer, an active day trader, or someone who still holds his 9 to 5 job but is actively involved in trading, a smartphone with longer battery life is not just important, but essential.
How long your phone lasts on a single charge? Few hours or an entire day.
Milliampere hours (mAh) is the measurement unit of phone battery, generally higher the mAH more juicer it is. But processing power, screen size and installed apps on your phone can also affect the battery life.
3000 mAh battery is good enough for simple tasks like texting and social media. However, needs to be supplemented with a power-bank for heavy-usage.
If your usage involves a fair amount of gaming or trading, select a smartphone with at least 4000mAh, more the better.
Connectivity on the Go, Good Data Pack
Most of your professional work will require constant internet access.
People living in urban areas can have many internet options from Ethernet and WIFI to regular 4G/3G Network. But the same is not true for remote places or small towns.
The best internet option they can get is through mobile networks – 2G/3G/4G. 2G is almost obsolete now. Thus, having a 3G is better, but if 4G with good data plans is available then it is the best option.
Limiting apps access to the internet running in the background or choosing data saver browsers like Opera Mini, is also a good idea for those on smaller data packs.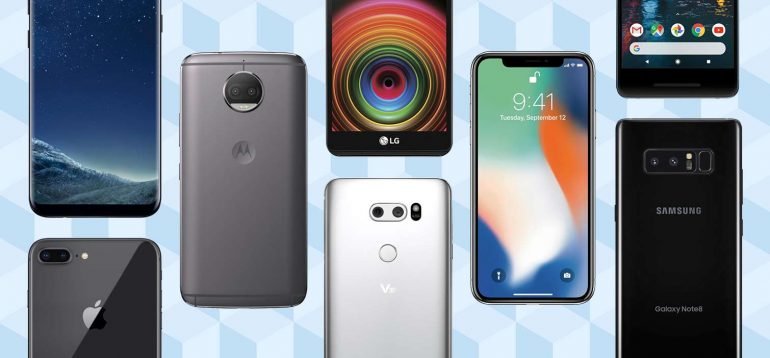 Productivity Suites
Megapixels can be attractive for many smartphone buyers. But it doesn't offer much value to professionals.
What they need is a fast enough phone that doesn't lag or hang while working with productivity suites like MS Office or G-Suite. Thus, a phone preloaded with Office (Excel, PPT, etc.), cloud storage, and other productivity essentials would be a much better idea for professionals.
Latest OS
Without an operating system (OS), a smartphone is like any other feature phone. The majority of the smartphones run on Android except for iPhones that run iOS.
iOS is more secure and easy to use; Android is customizable and gives you more choice. Today, both OS are almost neck-to-neck in terms of features and performance. The latest OS versions: Android 11 and iOS 14 are fast and capable of handling all your productivity needs on a smartphone.
Whether you are going to buy an Android smartphone or an iPhone, make sure that it has the latest Android 11, iOS 14 in case of an iPhone.
Rest assured, both iOS & Android provide plenty of apps through their Play Store (Android) and App Store (IOS) from where you can download productivity software like Office, G-suite or MT4/MT5 apps.
Speed Matters
Even budget phones now feature the recent OS versions and offer pretty good performance for most users.
But if you want to play Quantum or Call of Duty on your mobile, midrange phones simply couldn't sustain the onslaught of heavy gaming. Similarly, popular forex trading apps like MT4 or MT5 may not perform optimally on these budget devices.
So better to choose a smartphone with powerful processing power. The Android phones that run on Snapdragon 835 processors are pretty fast and good enough for both needs. A11 Bionic processor is the fastest chip yet, available in iPhone 8 and up versions.
Price
Although premium phones may have the best of the processor and latest technologies, they are costlier.
Fortunately, many midrange phones today provide more or less specifications and features that you need in a smartphone.
Many smartphones between R4500 and R7500 are good enough for most of the productivity needs. They are also pretty much capable of handling long day use of productivity essentials (Office, G-Suit, etc.), light games like DOTA, and support most of the trading apps.
Security & Cloud Backup 
With the rising incidents of cybercrimes, security is becoming a prime concern for many users. Hackers are becoming more and more sophisticated using different kinds of hacking techniques, from phishing links and website spoofing to malware and IoT hacking.
Thus, having a smartphone that protects your personal, as well as professional data, has never been more important than today.
The iPhones are known for their security, the latest android phones with fingerprint sensors are also a good choice.
Updating your iOS and apps, using secure WIFI, using a two-factor authentication process, ignoring phishing emails and messages are some of the ways to thwart hacking attacks.
However, all these security measures will be useless in case of phone theft. As a general practice, always back up your data on the cloud. Most Android phones come with "Back up my Data" settings. iPhone users can back up their data by opting for iCloud.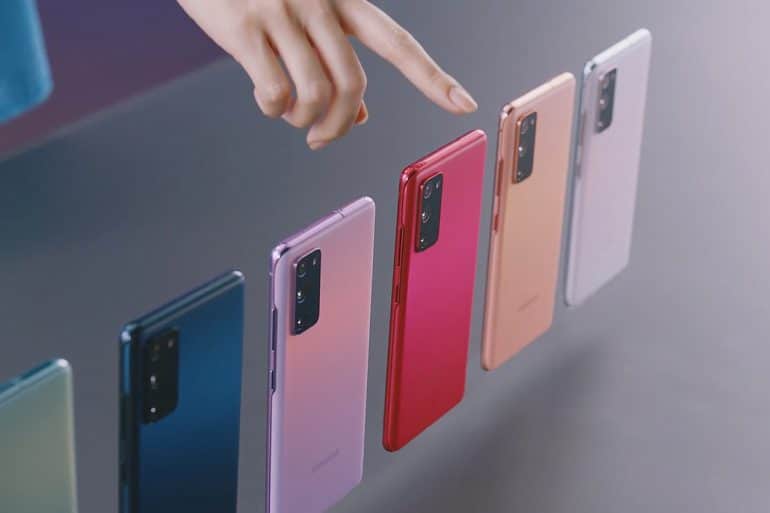 Other Hardware Considerations
For some professionals and those working remotely, a good camera and audio quality are also important considerations in a smartphone.
To make a video call or to attend an office meeting using Skype or Zoom, buying a smartphone with a higher-megapixel front camera and good speakers is perhaps a good idea.
So, there you have it! Keep these important considerations in mind before buying a smartphone. There are plenty of options in the market. Do your research, compare the reviews & go for one smartphone that fulfils your particular professional or gaming needs.