The gaming industry has become pretty massive today and Twitch is dominating gamer livestreams. In fact, if you a big fan of video games and think that you can entertain others with your gaming skills or just your personality while you play your favorite games, then you should start your own Twitch channel. However, your chances of getting a large number of fans/viewers depend on how hard you work on your branding.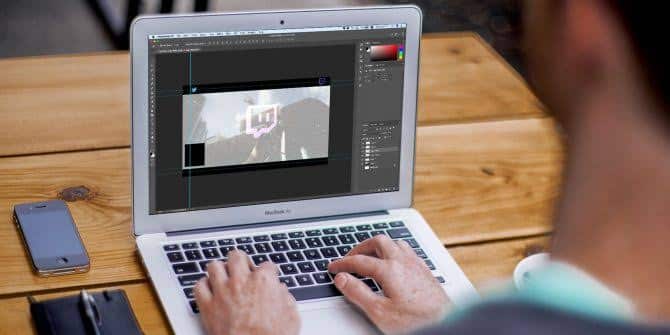 One of the most common things that you can observe in the live streams of popular Twitch gamers is that they add an image or an overlay to their streams. It helps them stand out and look professional. The good news is, you can do that too. All you have to do is take the following steps:
1. Pick an Image or Creative One Yourself
You have to start with the image you want to use. It can be a specific gaming-related image or a unique logo that you want to use for your channel. It will cover a small section of the display, or it can also be used as an overlay that covers a large portion of the display.
If you want to establish yourself as a serious gamer, then you should create a unique logo. It's also a better option than picking a general gaming image as you can use your logo for any kind of game and it will look fine. However, the same can't be said about an image of a specific game (if you are playing a different game than this game's image may look out of place). Plus, there are all kinds of online tools that you can use to create attractive logos easily. You can also find gaming logo inspiration on the Internet to get started.
2. Insert the Image in Your Steam Scene
Once you have the image or logo ready, you can place it on top of your live stream by opening the Open Broadcaster Software and selecting the scene in which you want it to go. Follow these steps:
Go inside the "Sources" box and right-click to select "Add>Image"
Click "Browse…" and locate the image that you want to use
Adjust the "Opacity" level. You can keep it below 100 if you want the image to appear semi-transparent
Click "OK" once you are done
3. Resize, Reorder and Relocate the Image
At this point, you want to click "Preview Stream" to see how your stream exactly looks like. You will be able to see the preview of the stream, i.e. with the logo/image on top of the actual stream. However, you can adjust this image further. For instance, you can click "Edit Scene" and move the image on the screen however you like. If you want to resize the image, then you can do that by dragging the edges.
If you are using multiple sources on a scene/stream, then you can change the order of your image by moving it above or below the sources. If at any point, you think you have made some mistakes, then you can start over by going to "Position/Size>Reset Size".
That's all Folks!
Twitch has become a live-steaming phenomenon today. It has a massive global audience, has some of the most influential gamers and entertainers, and it offers all kinds of options for monetization that keeps on attracting new talent. So, if you love to play games and are willing to earn money with your Twitch channel, then you should take small but effective steps like adding a professional logo to your stream. Give it a shot, and you are bound to notice the difference. Good luck!