When it comes to video game movies, few are as reviled as Street Fighter. Released in 1994, this Capcom-endorsed flick had little in common with its video game counterpart beyond the name. Any fans of Ken, Ryu, and the rest of the iconic cast of legendary fighters were left baffled by some of the decisions made by director Steven E. de Souza – and, it turns out, there's a reason for that.
RELATED: Street Fighter 6 Reveals the Surprising Reason Behind Blanka's Green Skin
Fans expecting to see martial arts galore and exotic locales were surprised by the overtly militaristic tone of Street Fighter. The simple fact of having Guile as the protagonist was something of a shocker, as most people would think of Ryu as synonymous with the Street Fighter brand.
However, as we know, all-American Belgian action star Jean-Claude Van Damme eventually became the face of the project with his curious portrayal of Guile. Gone was Guile's iconic look in favour of a more generic action look – which, to be fair, makes sense, seeing as how odd Guile's hair would look in live-action.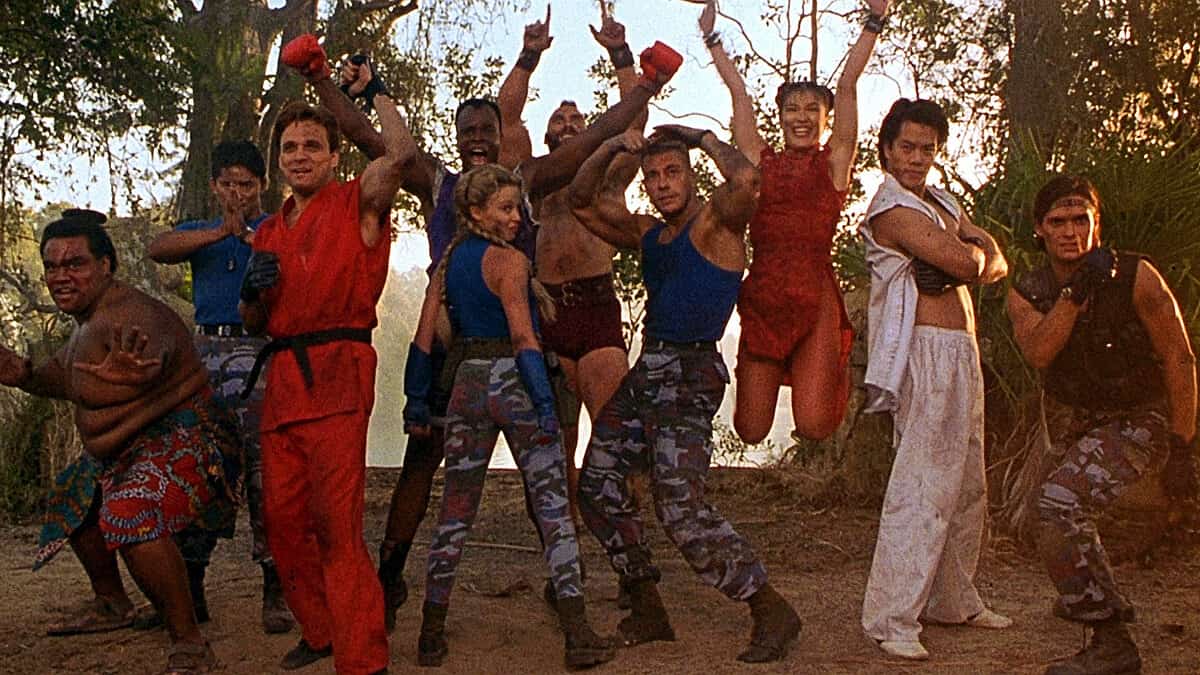 That said, there was another disconcerting factor about this version of Guile. Instead of his characteristic Sonic Boom or his, well, street fighting prowess, the movie seemed more focused on showcasing him and his soldier buddies in cool high-tech vehicles and a variety of uniforms. Sure, marketing would be the answer to that, but it goes beyond just that.
As de Souza revealed, Capcom had entered a partnership with Hasbro before the movie's release. "You can look at this movie as the first G.I. Joe movie," de Souza confirms, as we found out that Hasbro had some control over the final look of the Street Fighter film.
RELATED: A Street Fighter Character Could Be Coming To Mortal Kombat Soon
The iconic G.I. Joe toy line was in a bit of a pickle in the mid-90s. Toys weren't selling now that kids had been swayed by video games like Street Fighter. Hasbro's solution to this conundrum was to reboot the G.I. Joe line by making a movie, but not just any movie, it had to be a "video game" flick.
By using the influence they gained with their partnership with Capcom, Hasbro had control over the overall look of the Street Fighter movie. That's why Guile and Cammy are seen using colourful vehicles that seem straight out of a G.I. Joe toy set – it's because they were designed for the Joes.
The plan was to reboot the G.I. Joe toy line with a Street Fighter flavour and have toys ready to release for 1994's Black Friday season. Just a look at the toy themselves is all you need to see to confirm the G.I. Joe/Street Fighter collaboration: the figures share the same articulation and size as the Joes from the time.
As it turns out, the toy-inspired aesthetics of the film were the least of the movie's problems. Marred by a multitude of setbacks and on-set emergencies and infidelities, it's a miracle that we even got a Street Fighter film, to begin with.
RELATED: Street Fighter 6 Game Review – Your Turn, Mortal Kombat
Still, the flick offers a book into a bygone era of marketing and moviemaking, one where video games were seen as the ultimate marketing machine by studios and creatives alike. That said, knowing that Street Fighter was essentially a G.I. Joe flick helps explain some of the most questionable decisions about this bafflingly captivating video game adaptation.
Do you think that Street Fighter was more like a G.I. Joe movie?