Everyone knows that Spider-Man is one of the most popular superheroes on the planet. Putting him in anything is the equivalent to printing money. However, there's something different about Spider-Man: No Way Home. It isn't just another Spidey film; it's a gamechanger that'll change the comic book movie genre.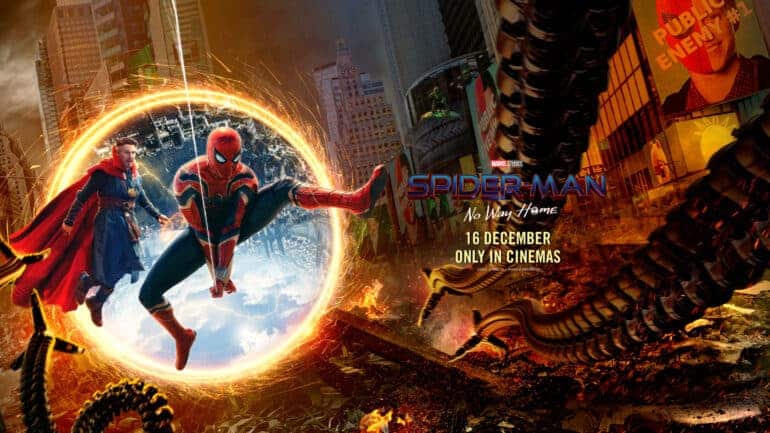 The importance of Spider-Man: No Way Home
For the longest period of time, comic book movies have stuck to their lanes. There's a universe, it has its rules, and everyone abides by these clearly defined parameters. But no one dares to cross the streams—to use a Ghostbusters reference here.
Spider-Man: No Way Home is the film that's set to swing through the portal and prove rules are meant to be broken. By making everything that came before it canon, there's no limit to what can be done now. A filmmaker likes a villain's portrayal from The Amazing Spider-Man series? They can use it. A screenwriter wants to bring back Joe Manganiello's Flash Thompson as Agent Venom? Also possible.
Suddenly, it's like a giant toybox has been tipped over and there are more action figures and accessories for storytellers to play with. It's every fan's dream, which is no longer being held back by rights issues or universe rules.
The influence will be felt for decades to come
More importantly, Spider-Man: No Way Home will create the template for others to follow. It was considered a risky venture when it was first announced, but all those doubts have been cast aside after witnessing the outrageous hype and ticket sales to date. Make no mistake about it, No Way Home is gearing up to be a juggernaut at the box office.
The multiverse has always been a complex concept in the comics; however, Spider-Man: No Way Home is showing what's possible and how a simplified version can delight fans without overly confusing them. It offers storytellers the opportunity to pay fan service in all the right ways and not having to sacrifice anything in terms of continuity or quality. It's a win-win for everyone in the end.
Of course, comic book movies are also all about the big moments and this is something that Spider-Man: No Way Home promises to deliver the audience. This is a film that's made for the theatre experience, giving us those scenes where everyone cheers, gasps, or screams out of pure adulation. While the title is No Way Home, a more appropriate one could be "No Way Back to the Norm", especially after the multiverse blows the doors off the genre forever.
Tell us, do you think Spider-Man: No Way Home will change the comic book movie genre?