Donald Trump's 2020 campaign office recently put out a controversial clip of Thanos' famous finger snap in Avengers: Infinity War. However, Thanos' head was replaced with that of Trump, who snaps his fingers erasing members of the Democratic Party. While the meaning of the message in the clip is fiercely debated, a less impassioned look on the incident highlights just how iconic the figure of Thanos has become. So iconic that a presidential campaign office saw an opportunity to utilise his image in a political tussle for the Whitehouse in next year's US general elections.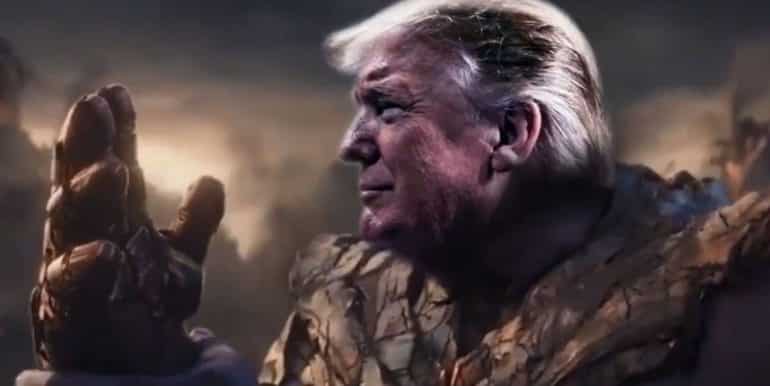 Ever since his creation by Jim Starlin in 1973, when he first appeared in the pages of Invincible Ironman #55, Thanos has been a fascinating character. Since those early days, the Mad Titan's profile and popularity has risen astronomically. This rise can be attributed to him being the principal villain in the MCU over the last decade. Thanos has such an appeal even the Russo brothers, Joe and Anthony, admitted that Avengers: Infinity War was, in fact, a Thanos movie, him being the actual star and focus of the film. They made the bold decision to tell the story from his perspective, stating "We thought it was fascinating to tell the story from the point of view of a villain…it offers a unique insight into villains and how they think." Indeed this was the case and Josh Brolin's world-class portrayal of the character only made the supervillain more fascinating, cementing his place in pop culture.
Thanos is a Titan, a race of superhumans also known as Eternals from the planet Titan. He is a mutant with superhuman strength, speed and stamina. In the comics, he is one of the most powerful beings there is. His incredible strength is matched only by his genius. In the comics, Thanos' vast knowledge of science helped him attain even greater power, increasing his physical power beyond their natural limits. So powerful is Thanos that he is able to wield the infinity gauntlet. We saw Tony die as a result of the gauntlet and Hulk suffered serious injuries attempting the same. Only the most powerful beings can channel its awesome power.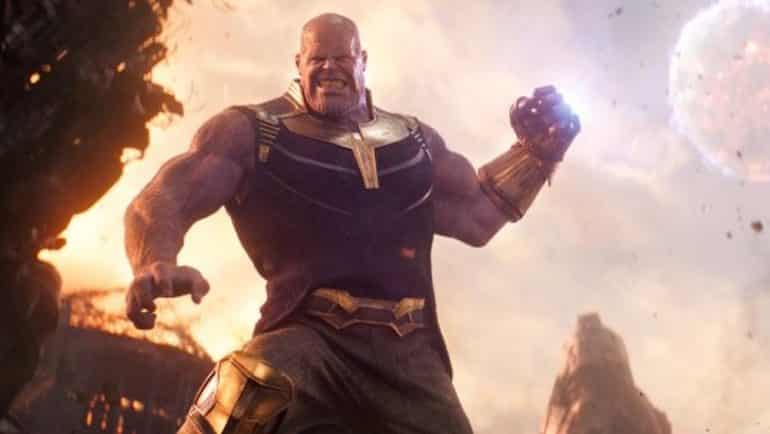 Some commentators and fans like the Russo's even confess that Thanos is more powerful than Hulk. As unlikely as this sounds it could be that Thanos, due to his greater cerebral abilities can outwit and outsmart Hulk. He seemed to do just that when the two battled on the Asgardian spaceship in Avengers: Infinity War, using his superior fighting skills to beat Hulk in hand to hand combat. While the comics do not give a definitive answer as to who is stronger, we do know that Thanos is so powerful that he can get into a fistfight with the Hulk and stand his ground.
But it's not only Thanos' physical attributes which makes him such a magnetic personality. Yes, his physical power adds to his appeal, but it is his psychology and motivation for what he does that solicits admiration, often against our will. Furthermore, the manner in which he executes these motivations, a deadly but compelling combination of brute strength and genius.
In the MCU, Thanos' goal was to wipe out half of all life in the universe. This insane desire was achieved with methodical precision, culminating in him obtaining all six infinity stones and using it to achieve his goal. With unwavering tenacity, self-belief and indomitable will, Thanos managed to overcome all the odds and triumph. Even if his plan was evil, his absolute conviction in his vision and himself was surely admirable at least on some level.
In some way, Thanos is like a father figure, a self-appointed father of the universe, if you will. The powerful hold Thanos wields over Nebula is a fine example. So too with Gamora whose assassination attempt on her guardian on the planet Knowhere showed her with remorse and in some respects regretting her decision to end the life of her father. Gamora and Nebula as well as the Black Order, all have at some point shown blind allegiance to Thanos. His strong personality and desire to shield those he cares for gives the evil genius a paternal quality, something which causes his followers to flock to him.
Many fans perhaps experience this unwitting desire as well, subconsciously succumbing to the powerful, authoritarian spell Thanos casts over everyone. Though we despise Thanos for killing those we love, we also are drawn to his desire to protect. He seeks to protect the universe and will do everything in his power to do so. In some way, this can seem noble, as Thanos would see it. This aspect of the character is brought to the fore on the Garden, the peaceful planet Thanos retires to after using the gauntlet to wipe out half of all life in the universe. Here he is presented as a farmer, caring and protecting the environment after having saved trillions from total extinction. From his perspective, it took great sacrifice and self-denial to reach this point.
These complex and paradoxical aspects of his character are what makes him fascinating. He is powerful and self-assured, things we can't help but admire and be drawn to. He reaches for the ultimate levels of control and has the grandest most ambitious desires. Thanos walks a fine line between saviour and destroyer, father and murderer. In all of it, we the viewers of the films or readers of the comics are simultaneously enthralled and repelled. Like Nebula and Gamora we can trust that someone is there to keep us safe and seek what is best for us while doing all in their power to shield and protect us even if that someone is murderous, genocidal maniac.