Want to know more about the various Pokémon types? Get a full breakdown of all 18 types – from Fire to Flying – and learn which advantages they bring.
RELATED: The Most Powerful & Strongest Pokémon of All Time
For fans of the main series, wanting to try their hand at Pokémon is a natural occurrence within the community. Whether it be Pokémon Go or the trading card game equivalent, it is always a good idea to know the type combinations and type system for the different types of Pokémon. Furthermore, there have been some new Pokémon types added into the mix, so it does complicate the way things work. Likewise, there is also the issue of single-type and dual-type Pokémon, which, let's be honest, just adds more confusion for someone who is only starting out. How would one remember all this information?
Well, worry not, as this article will be just what you need to get started in the world of Pokémon. First, this article will list all Pokémon types, including the Pokémon's strengths and type effectiveness. Second, it will include the different Pokémon types' weaknesses (so basically, the opponent's types you want to avoid putting your Pokémon up against). Third, an explanation of single-type and dual-types will also be provided because wrapping one's head around that can be tough. And lastly, before you panic, forget about the bird type. In fact, forget about anything that came before Generation V, as this list will focus on the newest line-up of Pokémon types within the Pokémon type chart.
RELATED: Fans Debate the Best Pokémon Theme Song as Ash and Pikachu's Story Ends
How Many Types of Pokémon Are there?
So first and foremost, there are eighteen different types of Pokémon. They all have their respective attack types, strengths, and special attacks. And for you to become a Pokémon master, you need to remember that even the best Pokémon with the most effective attacks will have their weaknesses. This is why paying attention to your Pokémon type is so important because they follow a pretty logical setup. For example, putting a water type against a water type might or might not get you the result you want. However, if you think about it logically, would it not make more sense to put an electric-type against a water-type Pokémon? Naturally, this will result in the most effective damage for the water-type Pokémon. So, if you happen to forget the information included in the list below, science and logic is your best friend in the meantime.
RELATED: After 25 Long Years, Ash Ketchum is Finally Leaving The Pokemon Series
Here are the 18 Different Types of Pokémon:
1. Normal
Normal type Pokémon are very average in terms of their abilities. Although the group type contains some of the most beloved Pokémon, such as Snorlax and Blissey, they have no special attacks or traits. However, they are by no means weak if you consider the fact that Arceus, the creator of the Pokémon world, is a normal type. That said, they are quite basic (which feels a bit mean to say, but is unfortunately true), and their weakness is the Fighting-type Pokémon. Why is this? Well, considering they are pretty average, it would make sense that this means they cannot fight, either. However, they are immune to the Ghost-type, so there is that. And this is a result of Ghost-types being unable to land a physical attack on them.
2. Grass
So yes, these Pokémon are all plant-based and usually resemble real-life plants. Grass-type Pokémon are mainly green with plant-like features (so think leaves for arms or a Lilly pad for a hat). And yes, although Treecko looks like a lizard, he is still a grass type. As expected, all their attacks are plant-based, such as Grass Knot or Seed Flare. And unlike the normal type of Pokémon, these count as special attacks that follow a type-specific theme. They are not immune to any other types of Pokémon but are one of the most resisted types. Grass types are weak against fire, bug, flying, poison, and ice type.
3. Fire
As to be expected from a Pokémon type that is generally extremely hot, they usually can be found in red, orange, and sometimes yellow. They are the first elemental types mentioned on this list and have some really cool special attacks, such as the Sacred Fire and Blast Burn. Fire types are great against grass-type Pokémon as they have a single-type advantage. Despite this, they are weak against water, rock and ground-type Pokémon. This is mainly because fire is essentially useless against all these types as it would be counteracted quite easily.
4. Water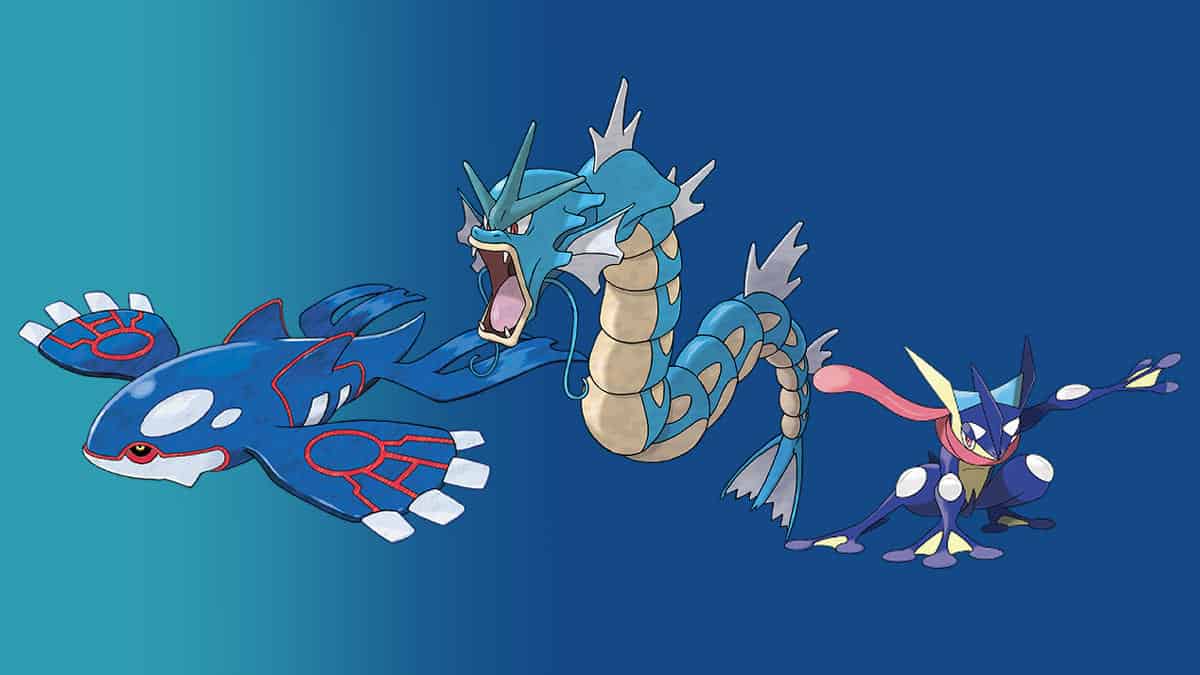 Water types are the biggest group with the most amount of Pokémon standing at a whopping 157 different species. They are primarily blue, and their designs are based on real-life aquatic animals. They can easily produce and shoot water at will (so chances are they would never become thirsty) and are great swimmers, so that they would have the advantage in a body of water. But, as expected, they are weak against the grass and electric-type Pokémon. This is because grass types can absorb their water-based attacks, and as for electric types…well…there is a reason you should never put an electric appliance in a body of water. It is just not a smart combination.
5. Electric
Electric-type Pokémon can usually be found in yellow or blue and, unfortunately, do not hold back on the static. And chances are you won't see these guys near large bodies of water. That aside, they are incredibly energetic and possess some of the coolest special attacks, such as the Thunder Bolt and Shock Wave. And if you have seen the anime, then some of these moves will be pretty familiar to you based on Ash and Pikachu's fights. Naturally, they are weak against ground-type Pokémon because you cannot exactly electrocute the ground. However, they are a great choice against water types.
RELATED: Pokémon Fossil Museum: Take A Virtual Tour Online
6. Bug
With these Pokémon, their designs are usually based on insects, and a good majority of bug types have four or more legs. They are one of the more effective types as their attacks are pretty strong against dark, grass and psychic-type Pokémon and their attacks. The latter is mainly because bugs are scary no matter the occasion. In comparison, they are weak against fire, flying and rock types. This is because fire and bugs are not a good combination; flying types have the high ground, and rock types are hard.
7. Poison
The poison-type Pokémon are incredibly cool, but at the same, they are probably some of the smelliest out of the whole bunch. And this does make sense for the most part as Weezing, for example, exerts a poisonous gas from his body, so naturally, the Pokémon would smell bad. In addition, they are probably the most badly behaved community type in the Pokémon universe. How is that for toxicity? While the poison type has highly potent attacks, such as the Sludge Bomb and Poison Fang, they are weak against the psychic and ground-type Pokémon. With ground types, their poison loses its potency, and with psychic types, it is challenging to win against someone who can read your mind.
8. Flying
The flying type Pokémon mostly have wings and possess the ability to fly. The flying type label can be used interchangeably with the bird type as they mainly belong to the same group (save for Pokémon based on flightless birds such as penguins and ostriches). That being said, their designs are based on airborne creatures such as birds, flying insects and bats. Flying types possess some cool attacks, such as Air Slash and Sky Attack. And while the latter is one of the flying type's strongest moves, it can only be used under particular circumstances. While they are weak against the rock, electric and ice types, they are also immune to ground types.
9. Rock
Although they are pretty tough and extremely hard, rock types are not the hardest out of all the Pokémon types. They are crumbly in appearance but have an extremely high defence due to their rock-hard exterior. This means it is much more difficult to cause damage unless they are up against a Pokémon type they are weak against. All their attacks are physical, but this can be expected from a solid-type Pokémon. Rock types are weak against water, grass, ground fighting and steel type Pokémon.
10. Ground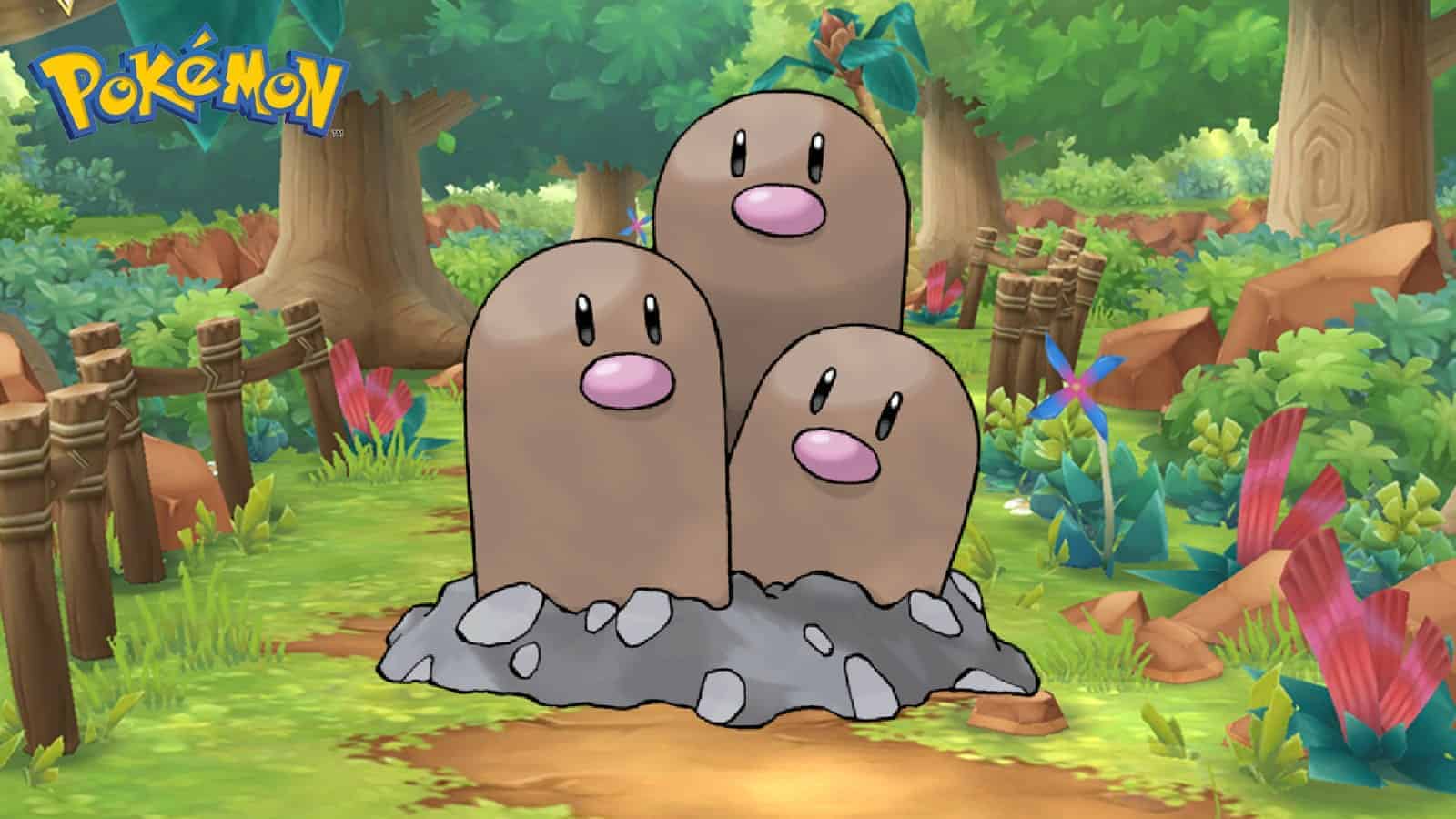 So surely you are wondering why rock types and ground types are not in the same category, yes? Well, this is where the whole single and dual-type Pokémon dilemma comes in. Although a more detailed explanation will be provided below, many ground types are dual rock types. This means that they fall into two Pokémon types instead of just one. That aside, ground types are a great decision if you are fighting on the offence. They are excellent against five other types, one of which includes the fighting type Pokémon. Their Earthquake special move is one of the strongest overall attacks in the game, but they are still weak against grass, water, and ice types. However, they are immune to electric-type Pokémon because, again, electricity cannot really affect the ground.
RELATED: Pokémon Battle Academy – Pikachu I Choose You!
11. Ice
As the rarest type of Pokemon you can come across, the ice types are usually designed after Artic animals or see more mythical designs. Their rarity is due to their small number, with only 60 different species. They are generally blue and white, and many are made of snow. Therefore, it is safe to assume that they hate sunny days. While they have some extraordinary abilities and are great against grass, ground, flying and dragon types, they have weaknesses. Naturally, they are weak against fire, fighting, rock and steel type Pokémon as ice-based attacks are essentially useless against these attack types.
12. Fighting
Although fighting types vary in terms of appearance, they are all strong and muscular. Perfect if you are fighting on the offence; most attacks fall into the physical category as they have excellent combative skills. Their builds and attacks are based on great martial artists, which means Pokémon from this type chart can try their hand at various fighting forms without issue. In addition, they have some fantastic special moves, the strongest being the Focus Punch Meteor Assault. Despite this, they still have their weaknesses: flying, psychic and fairy-type Pokémon. However, they are great against bug, rock, and dark Pokémon types.
13. Psychic
There is no specific appearance trait that comes with the psychic type of Pokémon, but they are, however, the most intelligent type out of all those included on this list. As one of the more substantial types on this list, there are few weaknesses regarding these superpowered creatures. And while they possess some of the most remarkable abilities, such as Telekinesis, Hypnosis and Teleport, they are not entirely OP (overpowered). They are weak against the bug, ghost, and dark type Pokémon, mainly because it is the three most common fears. In comparison, they are super effective against fighting and other psychic types. The latter is primarily because their attacks count as special types, and it would make the most sense that they would be able to take what they dish out.
14. Ghost
So, as the name suggests, these Pokémon are literal ghosts. With only two immunities, ghost-type Pokémon are even rarer than the ice type. Whereas there are around 60 species of ice types, the ghost types have even fewer, standing at only 34 different species. This, however, does not stop them from being some of the most mischievous Pokémon in their respective universe. While they are immune to normal-type Pokémon, they are weak to other ghost types as well as the dark type. Their immunity stems from their inability to touch normal beings, so they cannot attack them. And this relates to their weakness against other ghost types, as only the dead can feel one another. This means a ghost type can attack another ghost type. Also, they are super effective against bug and poison-type Pokémon.
RELATED: Pokémon Sword Review – Bigger In Every Sense
15. Dragon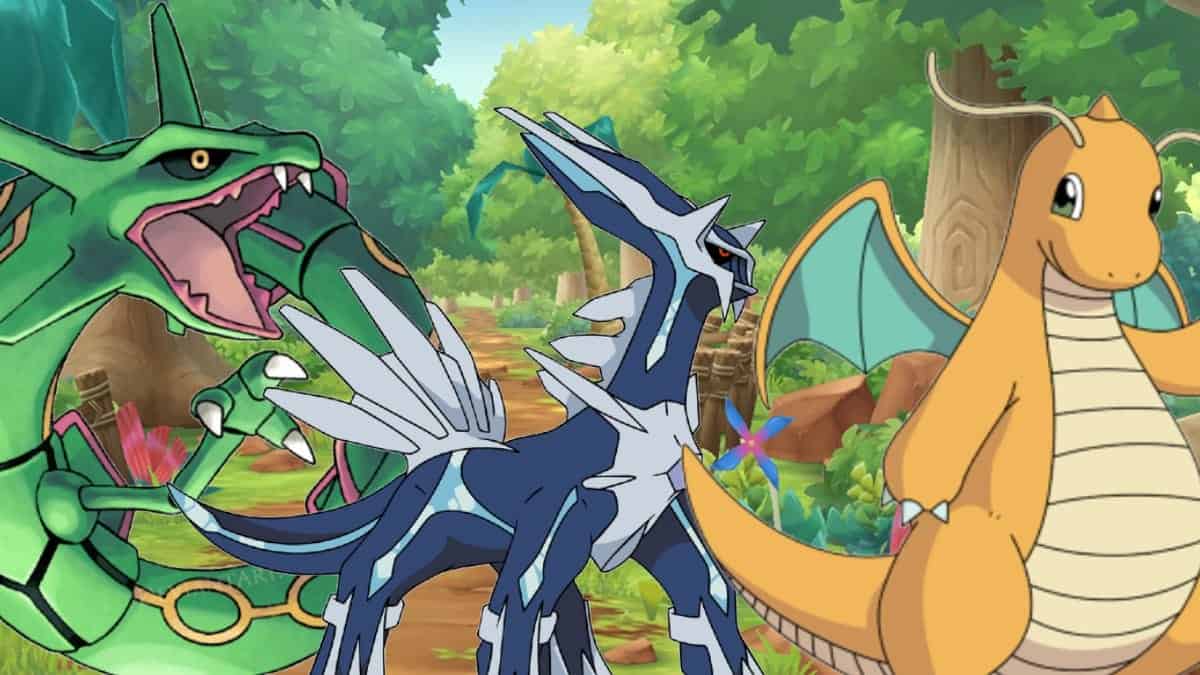 To the surprise of absolutely no one, dragon types are the strongest type amongst all Pokémon (because dragons are awesome). Just to elaborate, there are nine legendary Pokémon who are part dragon type and four dragon types with legendary stats. However, a disadvantage with dragon types is their infamous reputation when it comes time to train, as they prove to be quite difficult. In addition, they take longer to evolve than many other types, which means they will keep their weaker form for longer than most other Pokémon types. And while they are weak against other dragon types, ice, and fairy types, they are incredibly effective against fire, water, electric and grass types in terms of defence.
16. Dark
The dark-type Pokémon were brought in as reinforcements when it became apparent that the psychic-type Pokémon were all-powerful. And, when paired with a ghost type, they are basically an untouchable combination. With some emo-looking Pokémon designs, they are very effective against psychic and ghost types. However, their weaknesses lie in fighting, bug and fairy types. The latter is because one cannot really defend against fairy magic. And just as a side note, the designs of these Pokémon deserve some praise as it's difficult to find creatures cooler looking than Umbreon and Absol. Like, have you seen Absol's bangs??
17. Steel
As the strongest defensive type, the steel-type Pokémon introduces themselves as harder than rock types. While initially, they could resist the ghost and dark types, they now only possess immunity against poison-type Pokémon. This is because toxic waste/gas cannot really affect steel. But despite losing their resistance against ghosts and dark types, they only deal neutral damage when fighting. Shiny in appearance, these guys are weak against fire, fighting and ground-type Pokémon. But they are incredibly effective against ice, rock and fairy types.
18. Fairy
As the newest addition to the world of Pokémon, the fairy type proves to be a menace for the dragon-type communities. It honestly seems as if the fairy type was brought in solely to humble the dragon type, as there is not much explanation on why they are so good at taking them out. Similar to the ice and psychic type Pokémon, they are also very rare. There are only 60 of them that can be found within the games. Mostly pink (and cute) in appearance, they also sparkle and can sometimes glow in the dark. They possess cool special attacks such as Moonblast and Sparkly Swirl and have Tinkaton as their strongest and cutest Pokémon type. They possess magical powers and love grass-type Pokémon but are weak against poison and steel types. Also, indeed this is to be expected, but they are immune to dragon types.
RELATED: Fan Theory: Superman is a Pokemon
What is the Difference between Dual and Single-type Pokémon?
Simply put, single-type Pokémon belong to one type, such as grass, dragon, or poison. In comparison, dual types can belong to two or more types simultaneously. So as was mentioned in the list above, some ground types are also rock-type Pokémon. And while you may think it means that the Pokémon now has double its abilities, this may not always be the case. Usually, the Pokémon will still pull toward a single-type attack, but they could potentially deal more damage. And this also means they would have the weakness of both types, which makes them extra weak. A great example of this is Rayquaza, a dragon and flying type, wherein both are weak against ice types. This means that Rayquaza would be more susceptible to damage than just a single dragon type or a single flying type.
RELATED: What Level Does Pikachu Evolve At In Pokemon Games?
What is your favourite Pokémon type?