The Egyptian Queen Cleopatra became famous—not just for her beauty or dexterity, but mostly because of her iconic nature. Her ferocity, her charm, her beauty—it is world-renowned.
Textbooks, movies, songs, poems—there have been a lot of mentions regarding her majesty. This has seeped into the modern-day gaming world as well. Not only do people get some insight into who she was, but the games developed around her are pretty engaging and inspiring. How and where? Here is all you need to know.
Cleopatra—Riddle of the Tomb
Before we start our lecture into the past of Cleopatra and who she was, we urge you to try this game out. Released by the Kheops Studio, this adventure video game provides some massive hindsight into her ferocity.
How? Well, this game is about her struggle to the Egyptian throne. It also is riddled with battles that she was part of. These include ones she had with her wretched brother, Ptolemy. The game itself is graphically intense, with immersive visuals and sounds.
The best part is the interactive experience. One of the reasons as to how Cleopatra became such an iconic figure is her interactive nature. As the saying goes, treating Paupers and Princes just the same—that's what Cleopatra was all about.
That being said, you can interact with your surroundings and a lot of characters in-game. You also are embedded in 48BC, so the environment and ambience is engaging too. What are you waiting for?
Cleopatra Slots
Cleopatra was renowned for her ideas on deviation from the mundane nature of life. She believed that rest and relaxation was just as quintessential. Much like that, gamers have invented the slot game, and naturally have dedicated it to the Queen herself.
If you want a game that is aesthetically pleasing and at the same time, is playable, Cleopatra Slots is just the right game for you. Not only does it visually stimulate the eye, but the engaging nature of the game is great too.
The payouts here are healthy too. slot games are notorious for having low payouts, but not this one. Owing to this, the game is rather easy to get hooked on to. There is a great deal of automation here as well. From changing reel sizes to deciding how much to bet per spin, Cleopatra Slots is flexible too.
The technical aspects of the game are great as well. The graphics? Wonderful. The sound and music? Engaging. The animations? Buttery smooth.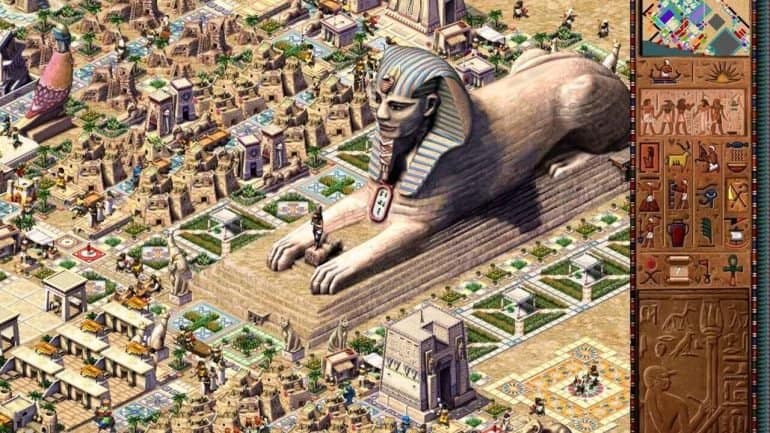 Cleopatra: Queen of the Nile
Cleopatra's sense of administration was just as excellent as her sense of justice. That being said, Cleopatra: Queen of the Nile puts the player in her shoes. In this game, you have to expand your assigned city in order to propel the Egyptian civilization forward.
Here, you will have to always engage in active administration of your city. From food shortages, to lack of labour, to ongoing threats and aggressions, to as much as internal threats, you have to manage it all.
Be very wary of this game. This isn't the average game meant for the layperson. The learning curve, despite being smooth, makes for a pretty intensive experience. In this game, you will have to exercise your cogitation for more than you can even imagine. Managing an economic crisis? How did Cleopatra do that?
Cleopatra's Jewels
Cleopatra had her own sense of fashion. Her tiara, her knack for jewels—we can't help but think about it in awe. That being stated, Cleopatra's Jewels provides us some visuals into her sense of fashion.
The game exercises you to find all the jewels that are deeply lodged within the pyramids. While this sounds easy to the uninitiated, there is a lot more that goes on here. From the mesmerizing graphics that are bound to leave you awestruck, to the entire theme that appears to be so realistic—Cleopatra's Jewels is here to stimulate all your senses.
The game itself is challenging too. With each passing level, the game tends to get a little more difficult. Your goal is to solve the puzzles that will appear from time to time on the screen. You will also have to indulge in some in-game destruction and removal of hindrances.
In order to make the game slightly less abnormal for you, the developers have got your back. With head-starts and boosters in the game itself, Cleopatra's Jewels makes for a great experience.
It can also be played both offline and online. To make things even better, the game's flexibility expands across all platforms. Be it the Play Store or Apple App Store, you might just find it on both arenas.
Conclusion
As you can see, Cleopatra will always be remembered. In the world of gaming, developers have paid her a tribute by making her the central aspect of the game itself. Install all of them right away, and experience her presence for yourself!